Singing Chef in Bradford: Pakistan's renowned TV chef arrives in the city for the World Curry Festival
---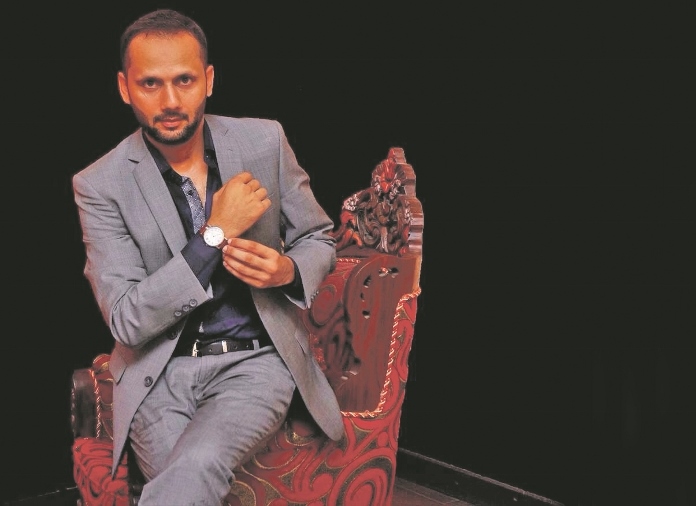 After a successful event where the team of the World Curry Festival took Bradford to Malaysia earlier this year, the event is all set to sizzle up tasty delights at Bradford's iconic Lister Park.
This week Yorkshire welcomed one of Pakistan's growing talents – Chef Aamir Iqbal, who has travelled from Karachi to take centre stage at the festival which is set to take place on Saturday 12th and Sunday 13th September.
Chef Aamir AKA 'The Singing Chef', prefers to take a more melodic route to his culinary performances – and that's by singing desi tunes as he chops, preps and cooks away in his karahi (wok).
No stranger to being a food and menu consultant for several high-profile establishments and hosting a number of live cookery shows, including 'Cook Like a Chef" on Pakistani television, he says a big element of his life is teaching cookery to students at the Pakistan Institute of Tourism & Hotel Management.
But it doesn't finish there, Chef Aamir as well as running a catering company has represented Pakistan at the World Curry Festival in Penang, Malaysia earlier this year and at Foodistan (professional cook off type cooking competition) in Dehli, India.
But becoming a chef was not on the menu until in 1999.
After graduating, he was asked to follow the family's army traditions by joining the forces. He cleared all but one of the exams, and was hugely disappointed to not make it through. He'd never imagined any other career but one in the army.
After having a chat with his uncle, it whittled down to two other career choices - textiles or the hotel industry.
"Textiles didn't really interest me but hotels sounded good.
"Next day my uncle took me to visit a big hotel, but it wasn't the hotel side I was interested in," says Chef Aamir.
"… as soon as I walked into the kitchen I realised that's were I wanted to be… what could be more fun than making and eating different dishes every day?
"I loved to explore new tastes and I got a huge sense of satisfaction when I'd make a dish that rivals one in a top restaurant (or even better)."
From obtaining a professional degree at the Pakistan Institute of Tourism & Hotel Management, to a starting job as a dish-washer at a small restaurant, Chef Aamir has worked at the Sheraton Karachi, Mercure Karachi and the Sheraton Abu Dhabi.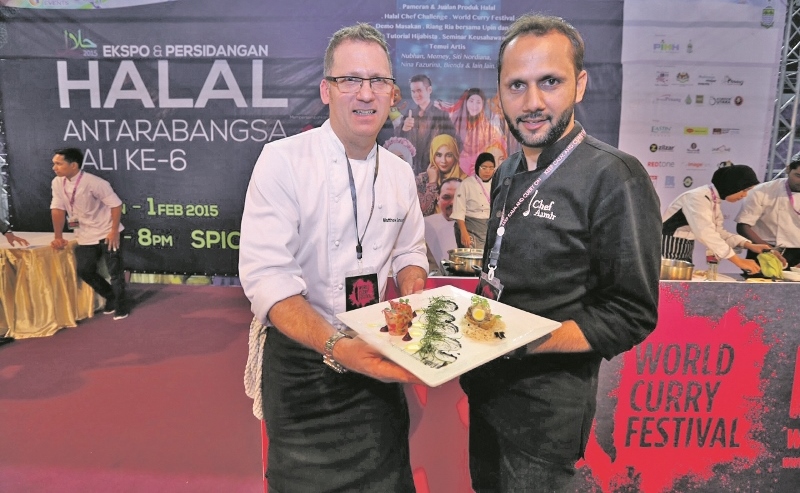 "Coming back to Karachi, I was asked to join 'Classic Cuisine' a private production cooking show on Masala TV, which was the first ever food channel in Pakistan.
"In 2008 I joined a local Italian/French restaurant  "Quattro" as assistant executive chef.  This led to me being asked to join a new Malaysian franchise in Pakistan called 'Secret Recipe' for which I had to spend three months training in Kaula Lampur."
Talking about The World Curry Festival, he says it has given him an international platform and the opportunity to highlight and talk about his passion for pure Pakistani food.
"I love to cook and especially love to be inspired by seeing fresh and sometimes unusual ingredients when I shop, travel or just read.
"It compels me to try new techniques and ingredients perhaps-incorporating some-thing different into my cooking. It allows me to explore the freedom that comes with having no rules (whether with ingredients, methods, cuisines).
"I'm inspired by Pakistan and its vast people, rich culture and its amazingly creative food. I'm inspired by my travels, restaurants, roaming around bazaars, supermarkets and even music.
"… but above all, what inspires me to cook the most is that it brings family and friends together in enjoyment around the table."

DATE FOR THE DIARY
The World Curry Festival takes place at Lister Park, Bradford Saturday 12th and Sunday 13th September