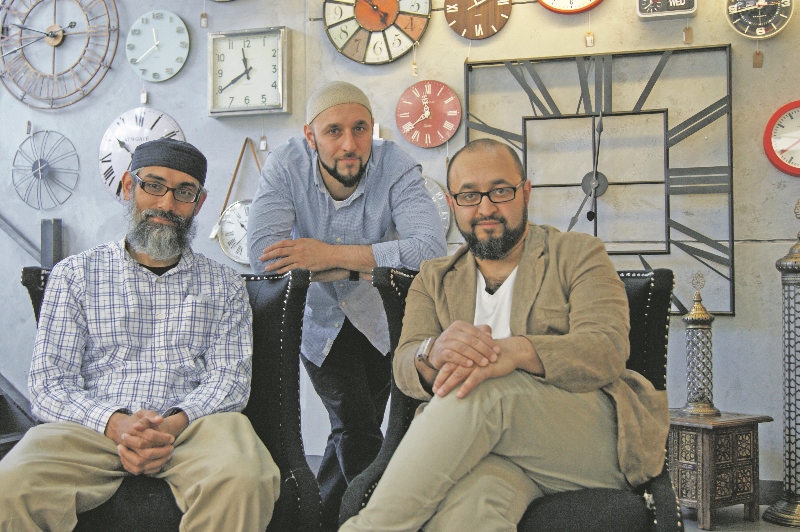 A new kind of shopping experience has arrived in Bradford, with a fusion of style and individual design already proving to be a winning combination for Artz-I.
The innovative lifestyle and gift store first opened its doors in December last year, located in the iconic six-storey building on the corner of Kirkgate and Sunbridge Road – facing Godwin Street on top of the hill.
Artz-I is the beginning of a new era of shopping in the city, whereby premium furnishings are sold side-by-side with Islamic art and handicrafts from around the world.
From jewellery and pottery to brass and copper lamps or small furnishings, the list is endless for what is on offer inside the exciting new business.
Just simply walking around the store is an experience in itself for shoppers, with imported products warranting time to appreciate each one of their designs, in the modern, contemporary environment.
Likewise, the third floor art gallery is currently showcasing an Islamic art exhibition, with original pieces and prints on show in the spacious area.
Plans are already underway to expand the gallery in coming weeks, as local artists get the chance to display their work in the city centre, together with a design studio and workshops.
Set up by retail and business entrepreneur, Mohammed Rasul, who over 25 years ago successfully launched the high end designer menswear business, Zohm in Huddersfeild, he is joined in his latest venture by partners Tehreem Rasul and Fuad Khan.
Explaining why he wanted to open in Bradford, Mohammed said: "Bradford as a city has a lot to offer. Since opening our doors here the feedback has been fantastic with the merchandise and aura of the building receiving a lot of praise.
"People are used to coming to Bradford for food but there is so much more to his area and we are hoping to make Artz-I one of the main attractions right here in the city centre.
"With the new Westfield Broadway development also opening later this year, we are excited to welcome in even more customers to our unique store and gallery."
Despite its high-end appearance, prices remain competitive at Artz-I, with customers able to pick up and purchase something unique for just a couple of pounds.
High quality furnishings are priced slightly higher yet are not excessive for the customer whose home could be transformed with the help of the lifestyle specialists.
"We developed the store with customers in mind and because of that we have not priced out our target market," Mohammed added.
"There is something for every person and every home here, from our new range of Turkish lights to expansive Islamic artwork."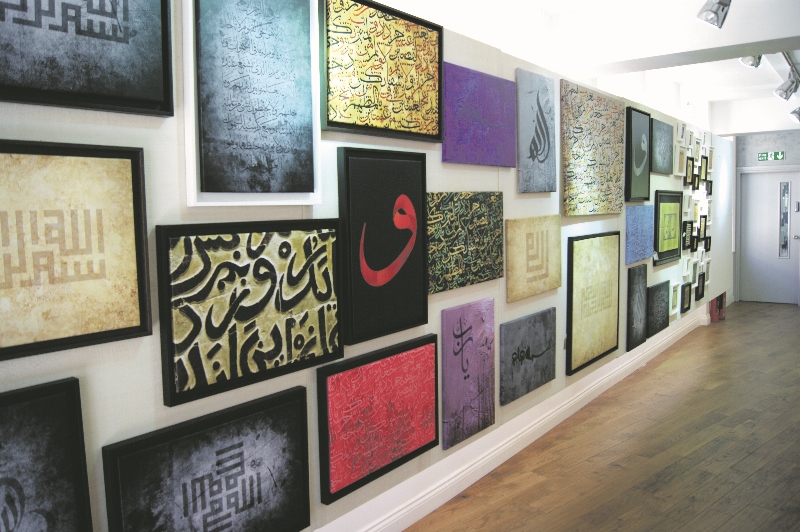 There is no denying that Artz-I has already become one of Bradford's most exciting stores.
Yet, with further plans to expand the art gallery and open a cafe on site in coming months, times are still changing for shoppers in the city.
54-60 Sunbridge Road,
Bradford,
BD1 2AB
Tel: 01274 392192
Web: www.artz-i.com
Facebook: www.facebook.com/artziculture