Street food and Malaysian cuisine at the heart of Bradford's tastiest festival
The highly anticipated return of the World Curry Festival will finally arrive in September as tastes and flavours from around the world arrive on Bradford's doorstep.
Having been postponed from its initial June date earlier this year, the festival will now take place on the weekend of 12th and 13th September, with the customary action-packed programme of events set to spice things up in the city.
The popular event, which welcomes thousands of visitors every year, will this year focus on street foods from the sub-continent as well as the usual flavoursome curry-theme.
A marquee stage will offer up demonstration's from world renowned chefs whilst interactive stalls give people of all ages and abilities the chance to get 'hands-on' with the festival.
Organiser and founder, Zulfi Karim, said he was excited to give visitors another memorable experience when the festival launches.
"Having to postpone the event earlier this year due to a family bereavement was unfortunate but we are now excited to bring the festival back bigger and better than ever in September," he said.
"It will be a brand new venue with the beautiful Lister Park hosting the entertainment and Cartwright Hall providing the perfect backdrop throughout the programme of events.
"We have some fresh ideas ready and are looking forward to welcoming people from across the region and further afield to come together and enjoy some incredible street food."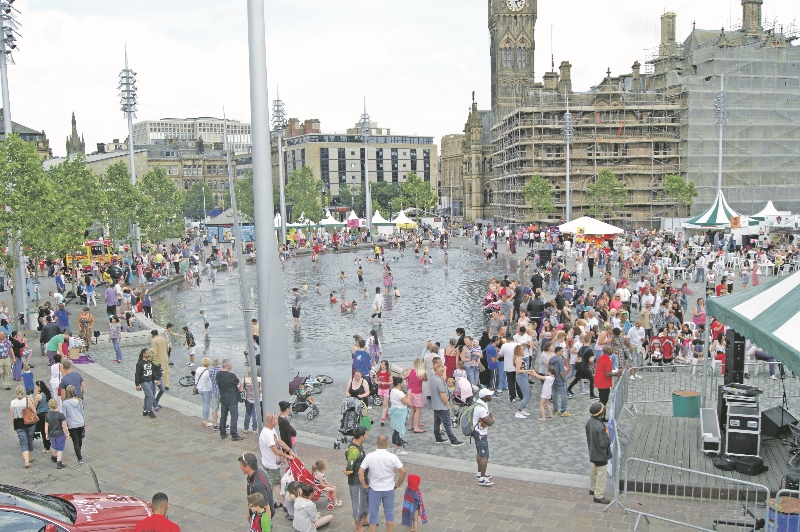 Now in its seventh year, Mr Karim says the festival strives to live up to its aim of promoting 'gastro-diplomacy' – bringing people of all cultures and backgrounds together over a love of food.
Having been launched by the American Ambassador in 2014, the festival's international partner this year is Malaysia with ties between the country and the festival only growing stronger in recent months.
Earlier this year, a delegation from Bradford, led by Mr Karim, took the curry festival to Malaysia after receiving an invite from the State Government of Penang.
Mr Karim says he believes the Bradford public will embrace the Malaysian culture when delegates from the nation arrive in the city for the festival.
"Every year we see people from different cultures, backgrounds etc. come together through food," he added.
"Last year we were fortunate to have the American Ambassador on hand to help launch the festival and this year we will have Malaysian officials bringing their recipes and culture to Bradford.
"I am really looking forward to seeing all the different ethnic and cultural variations on offer from across the subcontinent."
The official launch of the festival will be held on Thursday 10th September with a gala dinner at Cartwright Hall.
Meanwhile a full schedule of events will be released soon at www.worldcurryfestival.com