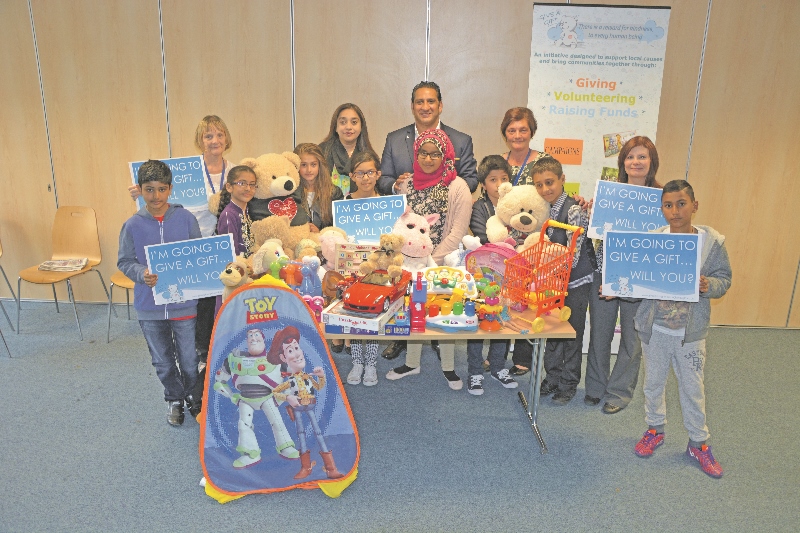 Toy Appeal calls on local Muslim community to support local causes
In 2013, 500 gifts were donated. In 2014, 800 gifts were donated. And now, in 2015, the Give a Gift team is hoping to see that number grow once again as the great 'Toy Appeal' makes a welcome return.
Set up as a charitable concept, targeted at getting British Muslims to 'give back' in their local communities, the Give a Gift scheme has grown year-on-year with a host of fundraisers.
From hosting dinners to 10k runs, the events bring communities together in aid of local causes, Martin House Children's Hospice and the Children's Heart Surgery Fund at Leeds General Infirmary.
As well as raising thousands of pounds for the two worthy charities, it is the landmark toy appeal which has really propelled Give a Gift into the heart of many families.
Collecting toys over the month of Ramadan, they are then wrapped up and hand delivered to children to celebrate Eid with children of all backgrounds and religions.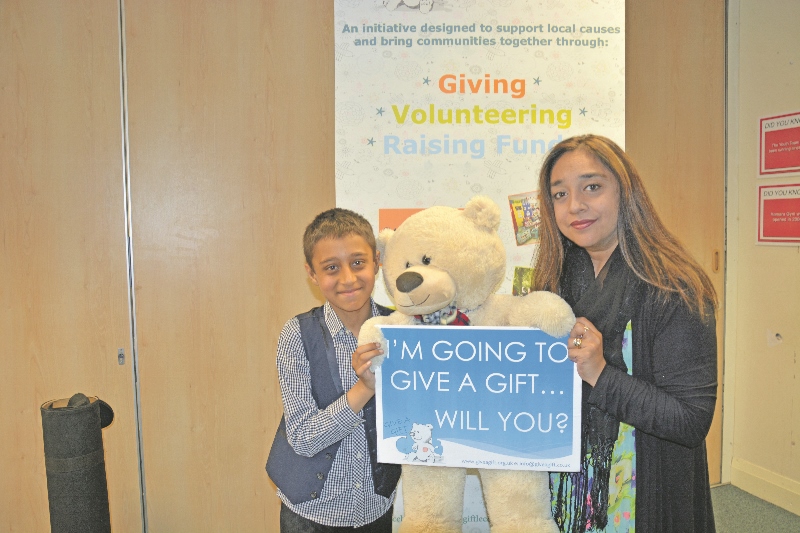 Rifhat Malik, Give a Gift ambassador, has been part of the scheme since it was first established two years ago and said it is the smile on the childrens' and parents' faces, which makes it all worthwhile.
"Over the past two years we have seen how generous the local community can be as they have donated well over 1,000 toys through the Give a Gift scheme," she said.
"This year, we are hoping to exceed previous numbers and pass the 800 mark. It will be a huge accomplishment if we can do it and so many children will benefit.
"I would just urge anyone who wants to help a child this Ramadan to remember charity starts at home and there are causes right here on their own doorstep."
It isn't only individuals who are being called on to get involved with this year's toy appeal, as Dewsbury-based Carlton Junior School showed last week.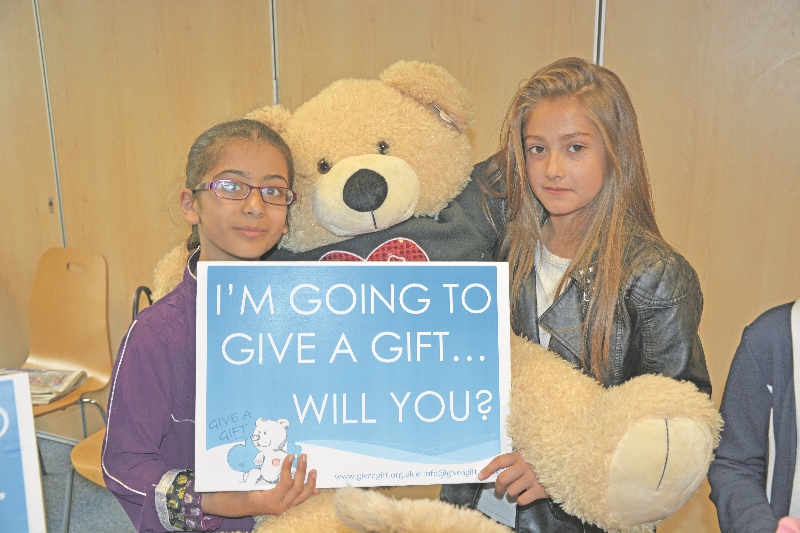 Pupils managed to collect dozens of toys for the project as well as raising £250 – of which the school has pledged to double for Give a Gift.
"It is projects like these in schools which can really help push the donations to new levels," Rifhat added.
"We are extremely thankful to Carlton Junior School and all who have donated so far."
Speaking about the impact the project has had on local families, chief executive of the Children's Heart Surgery Fund, Sharon Cheng, added: "At this time of year during Ramadan, when the presents are donated, it means so much to the children and their families, it is very overwhelming.
"We are truly grateful for their support and so are so many of these families."
If you would like to make a toy donation please contact the Give a Gift team on 07734 882 116.