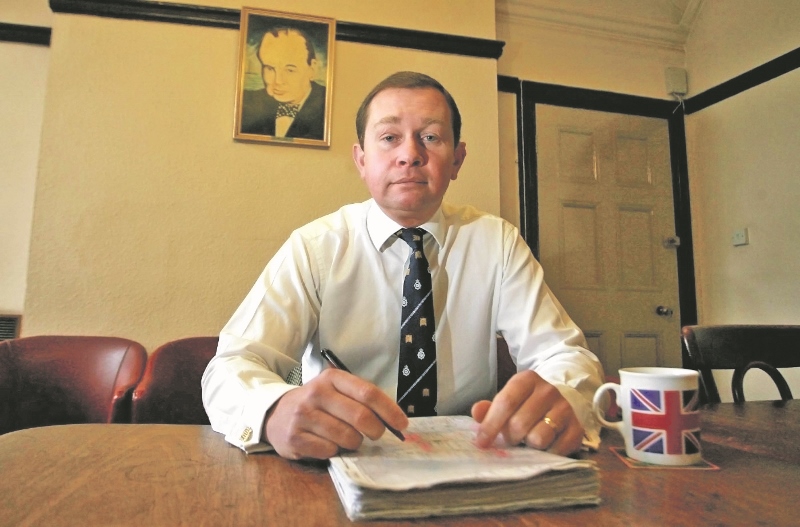 MP argues that there was antisemitism and Islamophobia "lurking" behind some arguments against religious slaughter without stunning the animal
"Religious minorities rightly feel picked on and scrutinised, as if to say their way of life was cruel. It's an unfair characterisation" Labour MP Shabana Mahmood

"The government have no plans at all to ban religious slaughter. The Prime Minister has been absolutely clear that there is no intention to ban religious slaughter." George Eustice, Parliamentary Under Secretary of State for Farming and Food
The latest parliamentary discussion on the future of the stunning of all animals, before religious slaughter, led to a heated three-hour debate in Westminster Hall last week.
Calls to legislate the practice have seen MPs put forward robust defences of kosher and halal religious slaughtering methods, sparking a debate in which more than a dozen speakers from across the political spectrum gave their views.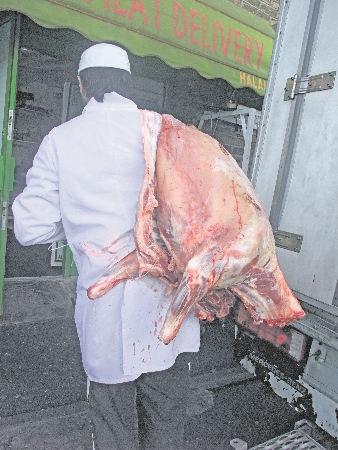 The debate on Monday 23rd February was called after a British Veterinary Association-backed petition calling for a ban on non-stun slaughter generated 100,000 signatures in nine months. However, politicians highlighted a similar petition, in favour of continuing religious slaughter, which has attracted more than 123,000 signatures in a week.
Ahead of the session, campaign group Shechita UK had said the British Veterinary Association was 'negligent, obsessed and politically driven' in its arguments against religious slaughter.
Labour MP Shabana Mahmood said there had been a degree of hysteria around the issue.
"Religious minorities rightly feel picked on and scrutinised, as if to say their way of life was cruel. It's an unfair characterisation," she said.
Currently 80 per cent of animals killed in halal slaughters are pre-stunned.
Conservative MP Philip Hollobone, opening the debate, said he believed there was an 'overwhelming number of people who want to see non-stun slaughter ended in this country'.
Campaigners' concerns related to animal welfare, he said, and were not prompted by opposition to religious beliefs. But he admitted it was impossible to discuss the issue without considering the religious perspective as well.
Mr Hollobone called for clearer labelling to show how animals had been killed, with a better indication given to consumers of whether the animal had been stunned or not, and whether the food was kosher or halal.
But Conservative MP for South East Cambridgeshire – Sir James Paice said it would be seen as 'racist' if labels differentiated between meat items produced as a result of religious slaughter and those that were not.
Sir James Paice, added that his visit to a halal abattoir had convinced him that post-cut stunning – when an animal was rendered senseless after being shot with a bolt through the head immediately after having its throat cut – could have a 'significant' impact on religious slaughter. It would be a compromise that may suit most parties in the process, he said.
Mike Freer, Finchley and Golders Green MP, said he believed the public was 'completely divided' on the topic, and that there was antisemitism and Islamophobia 'lurking' behind some arguments against religious slaughter.
MPs voted only on whether they agreed that the issue had been debated, rather than on whether they were in favour of religious slaughter or not.
George Eustice, Parliamentary Under Secretary of State for farming and food, repeated the government's preference for pre-stunning.
He added: "The government have no plans at all to ban religious slaughter. The Prime Minister has been absolutely clear that there is no intention to ban religious slaughter. However, everyone agrees that we need good enforcement of our existing legislation."
Mr Eustice said the government would begin a series of unannounced, random inspections of British slaughterhouses.
Dr Shuja Shafi, secretary general of the Muslim Council of Britain, said: "The British Veterinary Association (BVA) should stop fanning the hysteria around religious slaughter and 'get real' on the true priority of animal welfare.
"If the BVA are genuinely concerned about animal welfare, we need to hear what they are doing about the duty of veterinarians to ensure the welfare of animals in the slaughterhouses, at all times, given the abuses reported."
Maulana Yunus Dughala on behalf of the Halal Monitoring Committee UK says: "How many members of the public, or indeed, Members of Parliament are actually aware of the greater abuse and longer-term suffering of animals before they reach the slaughterhouse? How many have bothered to find out about the abuses that are occurring in non-religious slaughterhouses, including those labelled as organic?
"The UK's largest animal rights group, Animal Aid, which has secretly filmed inside eleven UK abattoirs since 2009, has found ten of these breaking the law. How many of the investigated abattoirs were for non-stunned halal meat? Only one – the other nine abuses Animal Aid recorded were at slaughterhouses for non-halal slaughter."
Maulana Yunus Dughala says the matter is less about stunning and non-stunning, halal, kosher or non-religious, but about having good robust standards in place with regulations of those standards.
"It is about providing the resources for the MHS (Meat Hygiene Service) to have enough staff that can monitor and observe the welfare of animals across all slaughterhouses. It is about introducing CCTV cameras in abattoirs as an extra assurance for animal welfare," she said.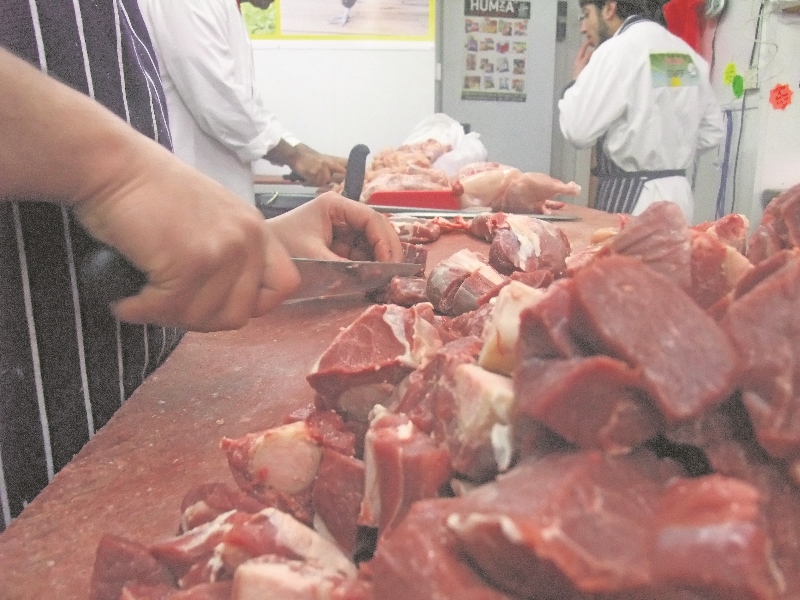 Halal and Kosher explained
Muslims require food to be 'halal' and Jews 'shechita'. Both involve methods of slaughter that mean the animal has to be conscious before it is killed, that is not stunned first, which is the usual method in British slaughterhouses.
These are two religions which place great value on observing dietary laws and is part of what identifies a Muslim as a Muslim or a Jew as a Jew, not just to outsiders but to themselves. Muslims believe the rules of slaughtering animals derive from the Qu'ran; Jews from book of Deuteronomy.
The name for the halal method of slaughter is 'dhabiha' and one of the certifying bodies for halal food – the Halal Food Authority, does allow electrical stunning for sheep and poultry as long as the animal doesn't die. Animals are killed with a swift incision to the throat from a razor sharp blade. The animal must never see another animal being slaughtered nor must it ever see the blade being sharpened. They must be checked before slaughter to ensure they are healthy and given clean water to drink. Then they are turned to face Mecca, the prayer is recited, the jugular vein and carotid arteries are cut – leaving the spinal cord intact – and the blood drained from the carcass.
Shechita requires the animal has to be conscious and is carried out by a shoket – which involves a super-sharp blade called a chalaf being used to sever the throat. The blood is then drained.
Campaigners against religious slaughter argue that stunning the animal first is kinder. Different methods are used: gas stunning, which slowly renders the creature unconscious (birds and pigs are actually killed like this too); percussive stunning, used for cattle and sheep, in which a captive bolt is used to render it unconscious before it's hoisted into the air by one leg and stuck by the slaughterman; and electrical stunning, which involves passing a current through the brain. For sheep, this means shocking them with tongs on their heads; for birds, it involves hanging them by the feet and dipping them in an electrified water bath before the belt moves them on to a mechanical neck-cutter.