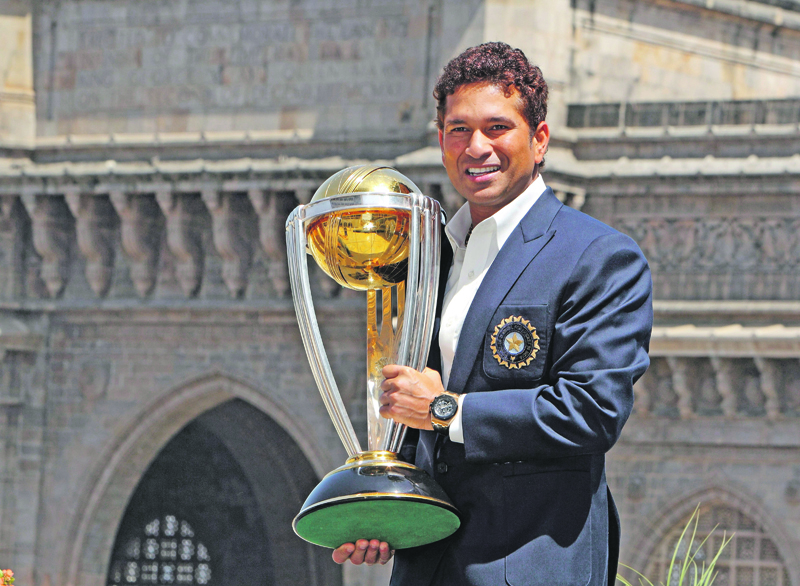 After wrapping up a stupendous innings on the cricket pitch, master blaster Sachin Tendulkar is ready to make a splash on the film scene.
He will star as himself in a biopic to be released later this year.
The yet untitled feature, conceived by Mumbai-based production company called 200 Not Out has been in the works for over a year, in co-ordination with World Sports Group, the firm that manages Brand Sachin.
The movie, to be directed by London-based writer-filmmaker James Erskine, promises "never seen before facets and footage" on Sachin, said Ravi Bhagchandka, founder of the production company, in a statement.
Apart from his presence in the movie, Sachin will make a lot of contribution to the project, which will capture his phenomenal rise in the world of cricket.
The banner 200 Not Out has been filming Sachin's journey for the past year and already collated reels of archival footage. In his career spanning 24 years, the cricketer scored 15,921 runs from 200 matches at an average of 53.78. He also has the most batting records under his belt in Tests and in the 50-over format.
Having started as a 16-year-old, the 'Little Master', at five feet five inch, holds the record for the maximum number of appearances and is the highest run-getter and century maker in both versions. He turned out in six World Cups at a stretch, playing a key role first in finishing runners-up in 2003 and winning the Cup in 2011