Leave a Comment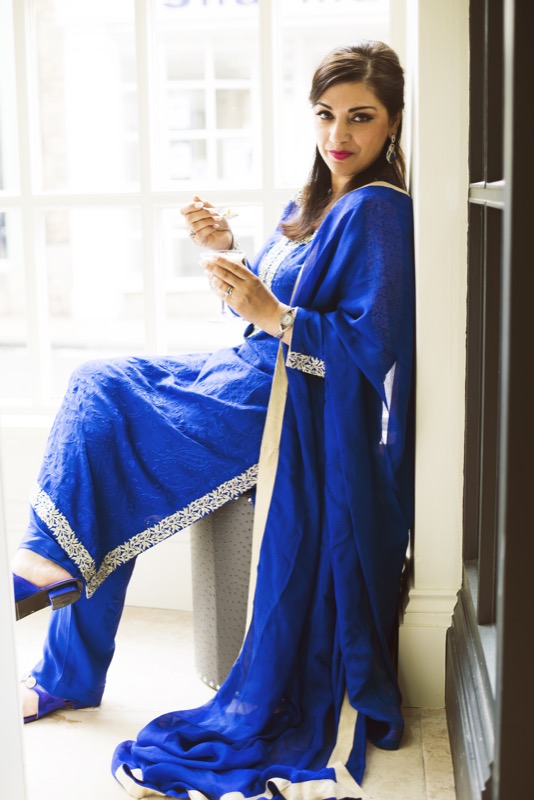 Celebrity TV chef Parveen Ashraf will be at the boutique restaurant 'Fanoosh the Indian' on Street Lane for an exclusive meet and greet and book signing for her famous cook book 'The Spice Queen'.
Described as the 'Asian Nigella from Yorkshire', the 53-year-old Yorkshire woman landed her own TV show titled ' Parveen's Indian Kitchen' on prime time ITV.
The former Bradfordian's TV career evolved following an exclusive front page feature in the Asian Express when she published her cookery book 'The Spice Queen' back in 2016. Since then, her book which carries no-nonsense easy-to-follow recipes, has sold out multiple times.
She'll be taking time out of her hectic TV commitments on Monday 1st April and visiting Fanoosh restaurant for a public appearance and book signing.
Follow Parveen Ashraf on social media: Twitter: parveen_ashraf
Instagram: Parveen's Indian Kitchen
Facebook: Parveen The Spice Queen
After her public appearance and book signing at 5.30pm, Parveen will be dining in the restaurant, and so all dine-in VIP guests will have meet and greet opportunities.
Make VIP dinner reservations at Fanoosh The Indian to personally meet & greet Parveen on Monday 1st April. Limited availability - book now by contacting Fanoosh on 07519 090 000.