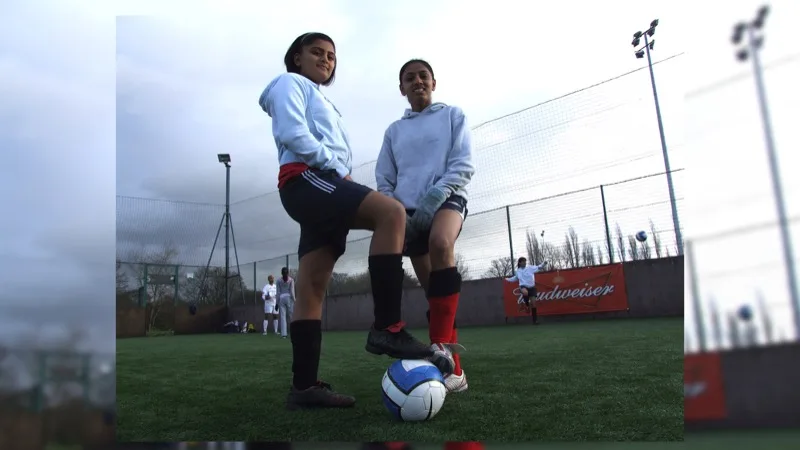 Foundation gets backing to tackle inequalities and get more Asians into sport
The UK Sports Minister was among those who attended the launch of the Asian Sports Foundation's (ASF) strategy to improve the health of the Asian community living in England.
The ASF is a charity established in 2015 that aims to increase the sporting and physical activity levels of people of all ages from ethnic minority backgrounds, with a specific focus on supporting people from Asian communities in England.
Among the attendees at the launch of the ASF Strategy 'Active Lives, Healthy Futures', at City Hall London, on Monday 18th September, was Parliamentary Under Secretary of State for Sport Stuart Andrew MP, the Chief Executive of Sport England Tim Hollingsworth and Annie Zaidi MBE, founder of the Coach AnnieZ Foundation – an initiative supported by ASF.
Jug Johal, Chairman of the ASF, commented: "We are further developing our plans to increase Asian participation in sport to improve the health of the community, with the additional gains of better community cohesion, positive attitudes about life and living in the UK and even on crime prevention.
"We will continue to work to support and empower inspirational people and groups who are active in our communities, people like Annie Zaidi, enabling them to do more of what they are so good at – driving change and challenging behaviour.
"While we will collaborate with established partners such as Premiership Rugby and the Alliance of Sport to realise our aims, we encourage other sporting organisations to contact us.
"We will offer our specialist knowledge of the cultural and religious nuances in the Asian community to help organisations develop plans to better the physical and mental wellbeing of Asians in a fun, safe and structured ways – and you never know they may uncover the next Moeen Ali or Isa Guha."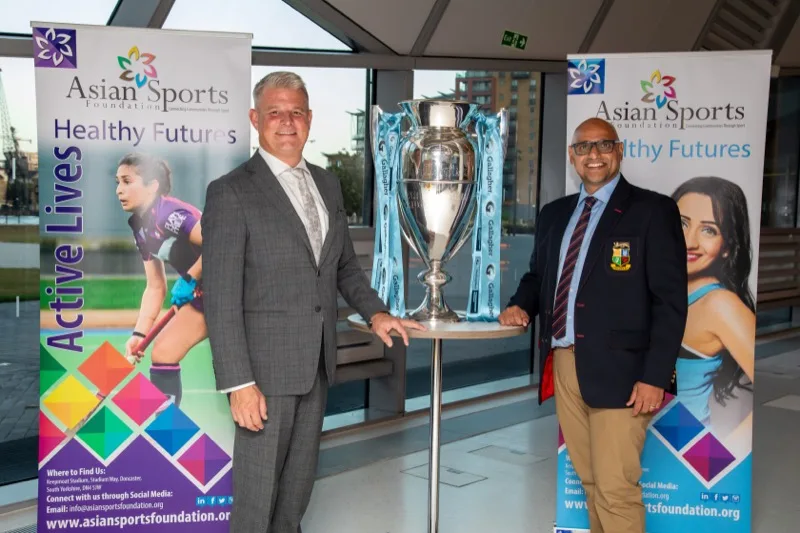 Parliamentary Under Secretary of State for Sport Stuart Andrew MP said: "Sport and physical activity provide huge benefits for our mental and physical health, so we are determined to improve access and inclusivity across the sector.
"I welcome the Asian Sports Foundation's 'Active Lives, Healthy Futures' strategy that closely aligns with our own recently published sports strategy which aims to have 3.5 million more active people by 2030."
Among ASF's high-profile past work was Project Rugby with Premiership Rugby – an initiative to get more women and girls active through rugby and Active Families in Bradford – a project to engage and motivate families to be more active, together.
Tim Hollingsworth, CEO of Sport England, said: "Sport England is delighted to support the launch of this strategy and the aims of the Asian Sport Foundation.
"As a strategy, it is in tune with 'Uniting the Movement' – with a central purpose of getting the nation moving.
"It's an ambition to tackle the stubborn structural and systemic inequalities that exist so that people can feel the benefit of playing sport and being physically active to their physical and mental health and live happier healthier lives regardless of where they live, their background or bank balance."
Build a healthier nation 
The ASF strategy is timely as the Department for Culture, Media and Sport (DCMS) published a policy paper last month to help build a healthier nation by tackling high levels of inactivity.
Among its aims is to make sport and physical activity more inclusive and welcoming for all. And it includes an ambition to have 0.19 million more active Asian adults, particularly people from Indian, Pakistani and Bangladeshi ethnic groups by 2030.
ASF's strategy and work matters because people from some ethnic minority groups are more likely to report being in poorer health and to report poorer experiences of using health services than their white counterparts.
For example, rates of cardiovascular disease (CVD) and diabetes are higher among Black and South Asian groups than white groups.
Asian women from poorer backgrounds are the least active group in the country.
South Asian children have lower levels of physical fitness than children in white European and Black groups, and physical activity levels are lower among children from ethnic minority groups compared with white groups.