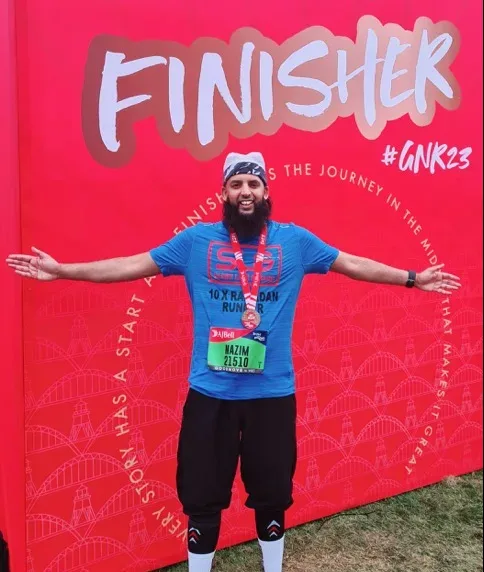 A charity champion who's hit his £750,000 fundraising milestone, is readying himself for a self-funded trip to Uganda, Africa, to deliver aid in person.
Renowned Yorkshireman, Nazim Ali, finished a triple-header charity challenge with his latest endeavour running the prestigious Great North Run in Newcastle on 10th September.
His upcoming deployment in October will see him join the Hope for Mankind charity, which is currently building 36 new dwellings in Uganda from his £60,611 raised from his 10th Annual Ramadan 10K Run in Lincoln earlier this year.
Not only will he overview the work that is being carried out in Uganda, he'll be distributing food parcels funded from his recent triple-header running challenge.
"For the third year running, I have been running the half marathon (13.1 miles) in Newcastle," says Nazim.
"As a child I was fascinated by the Great North Run, and to have now done it thrice in a row is surreal! Not ticked once, but completes the hat-trick on my bucket list!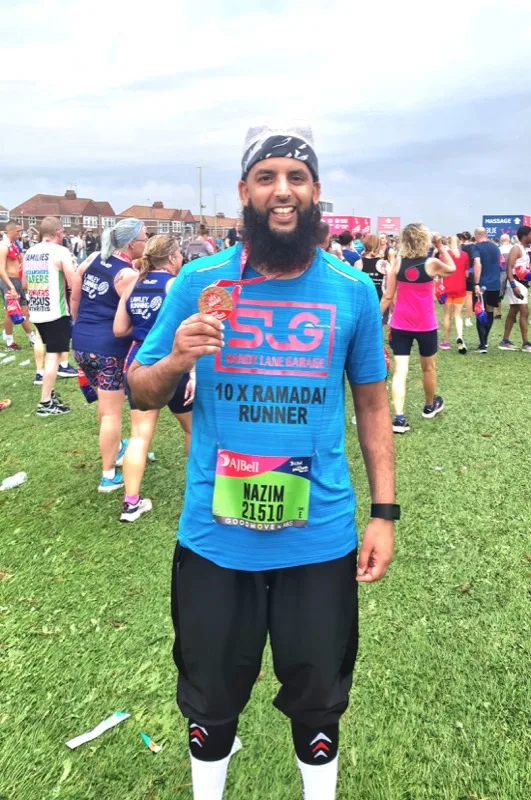 "For the run, like always, I covered all the associated costs (race fee, hotel, travel and food) so that 100% of donations goes to the stated cause.
"Due to a calf strain I was unable to train for the last month I dug deep through the pain barrier completing it in 3:11:04 – no way was I going to pull out!
"The crowds on the day were absolutely amazing, cheering the 60,000 runners on, offering us drinks and refreshments to keep us all going.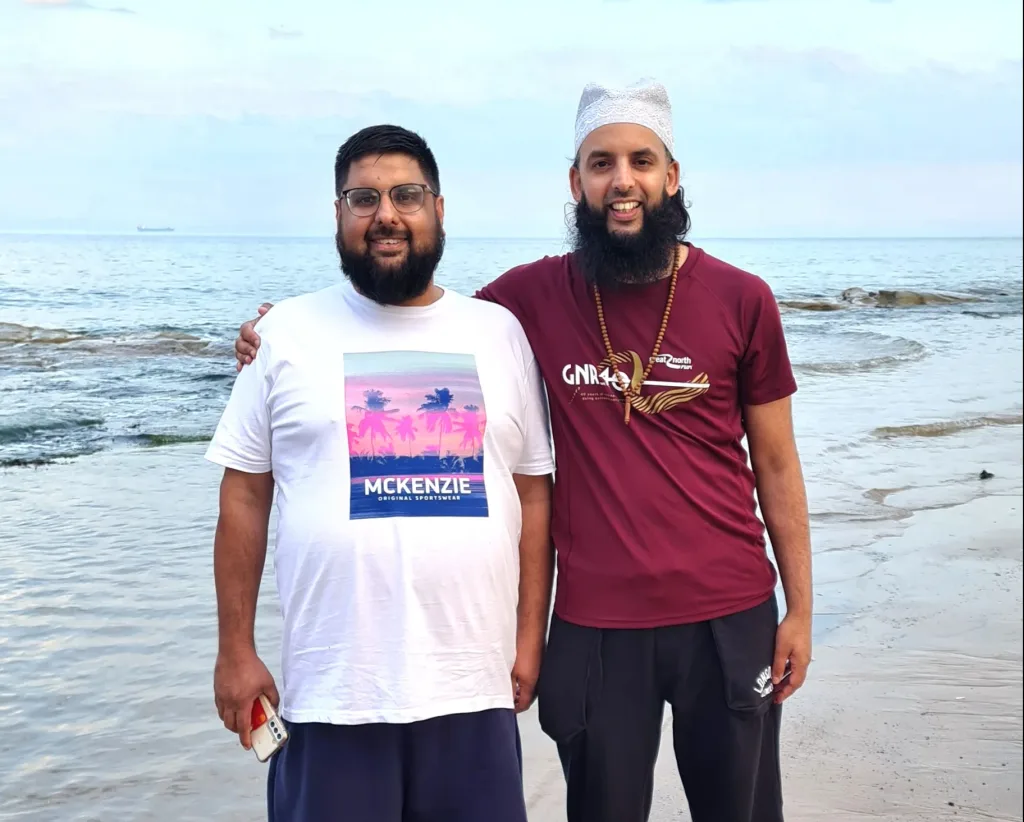 "I'd like to send out a massive thank you to my dear friend Mohammed Azeem who once more came with me the day before the race to support me.
"I am also grateful to my corporate run sponsor, Bradford-based Sandy Lane Garage, who have once more got behind me."
The food parcels being prepared for distribution in Uganda will last a poor family of five for at least one month, and will contain essential items such as rice, flour, oil, beans and other staple foods.
"41 per cent live in poverty in Uganda, and it is amongst the poorest nations in the world with 75% of the 48 million population living in rural areas," explains Nazim.
"Many live in straw-roofed mud-built homes which have no electricity, water or sanitation.
"At least 20 million people don't even have access to clean water with much of Uganda is open water and swampland, which is undrinkable. This gives rise to water borne diseases.
"Whilst out in Uganda, we will also be hoping to open water wells, provide community meals, sweets for children, clothes for orphans and the destitute."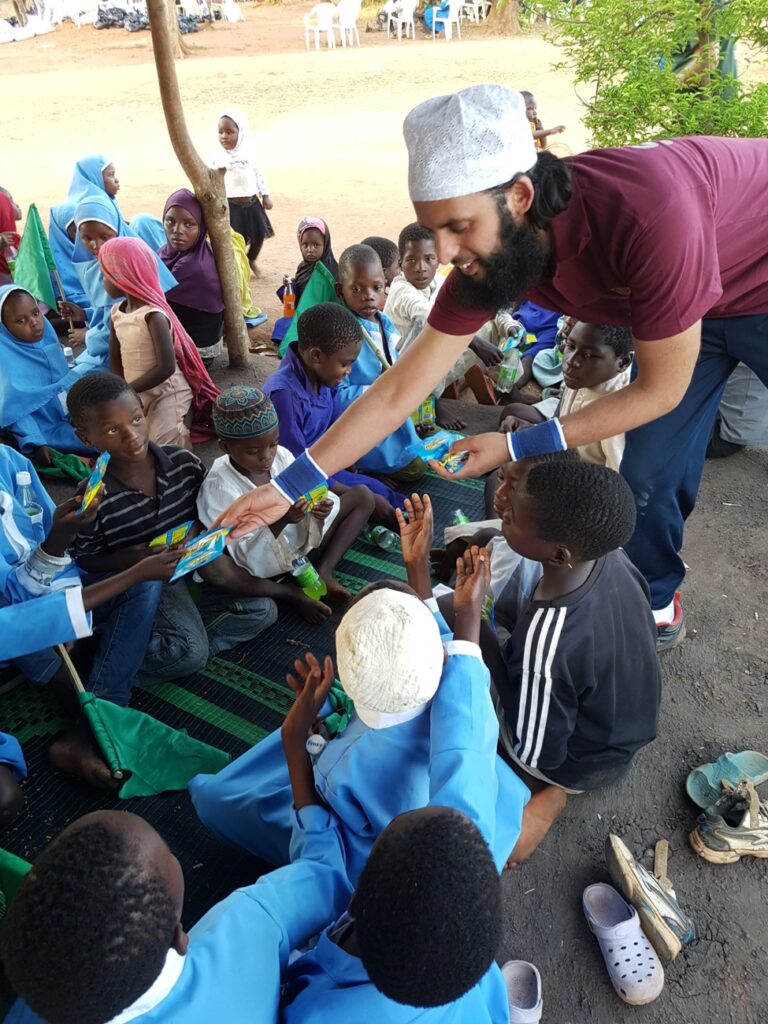 For almost 26 years, Nazim has been at the forefront of community and humanitarian initiatives at local, national and international levels receiving national awards in the process. The award-winning charity champ keeps his stakeholders updated via his social media channels to ensure transparency and accountability.
Nazim adds: "To date I have raised £750,000 for charitable causes both home and abroad.
"I have distributed (in person) aid to the Turkey/Syria border on seven occasions, the Rohingya refugees in Bangladesh, Iraqi refugees in war torn Mosul (Iraq), poverty stricken Malawi (Africa), Pakistan, and to refugees in France and Belgium all in the last nine-years.
"In addition, I have project-managed 116 house transformations in Malawi and have helped build 63 new two-room homes for Syrian refugees in Northern Syria.
"From my Ramadan 2022 fundraising I raised £66,559 to build 35 new homes for the homeless in Sindh, Pakistan.
"I am eternally thankful to the donors for their kind donations and on-going support which is humbling. It is because of you I am able to do what I do and would not be possible without you. God bless you all!"
To donate, please visit: https://justgiving.com/fundraising/naz313