Author:Sakshi Karanjkar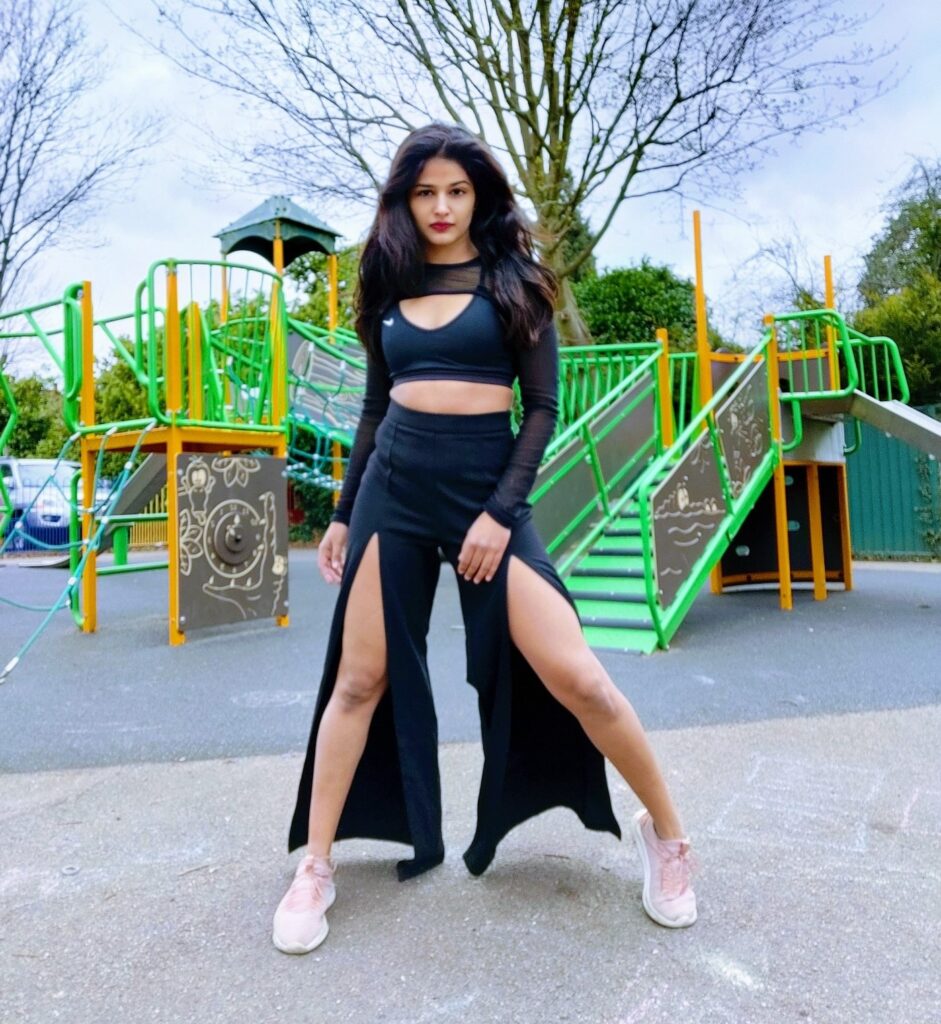 Supriya Chavan revealed her abilities as a dancer at the Diwali in London (DIL) event, in partnership with the Mayor of London (Sadiq Khan). A performance that instantly captured your attention, as her choreography harnessed energy in a way that made her movement intricate and visionary. Her performance was particularly unique due to the startling use of Western Pop. Commonly, Diwali calls for a celebration of tradition and although that brings about comforting nostalgia, Supriya delved into something contemporary.
Her performance was thought-provoking for two reasons. One, because she challenged cultural norms in regards to how Diwali ought to be celebrated, and what really counts as "Indian". Her piece emphasized the fact that contemporary Indian dance culture is influenced by global exchange and influences. She steered away from illustrating her craft through predictable chart-busting, Bollywood numbers and classical Indian dances. It was clear, that Supriya's sensibilities lay in opening up Diwali to audiences beyond the diaspora. Her style spoke of an artist who wanted to welcome London's audience to join in the celebration by connecting with her art form. She made It easy to connect for anyone that didn't have the cultural context to understand Diwali. Supriya and her entourage of dancers navigated a culturally rich tradition into a modern space for everyone to connect.
Supriya's desire to disrupt the quintessential path of an Indian dancer in the UK has been seen consistently throughout her career. One such distinct example of this was when she choreographed the Tribute to NHS key workers. This piece was put together with dancers at Hyde park and subsequently showcased at Trafalgar Square. At a time when we were all imprisoned in our homes and the front-line workers fought to save our lives, Supriya's choreography helped uplift our nation's strength.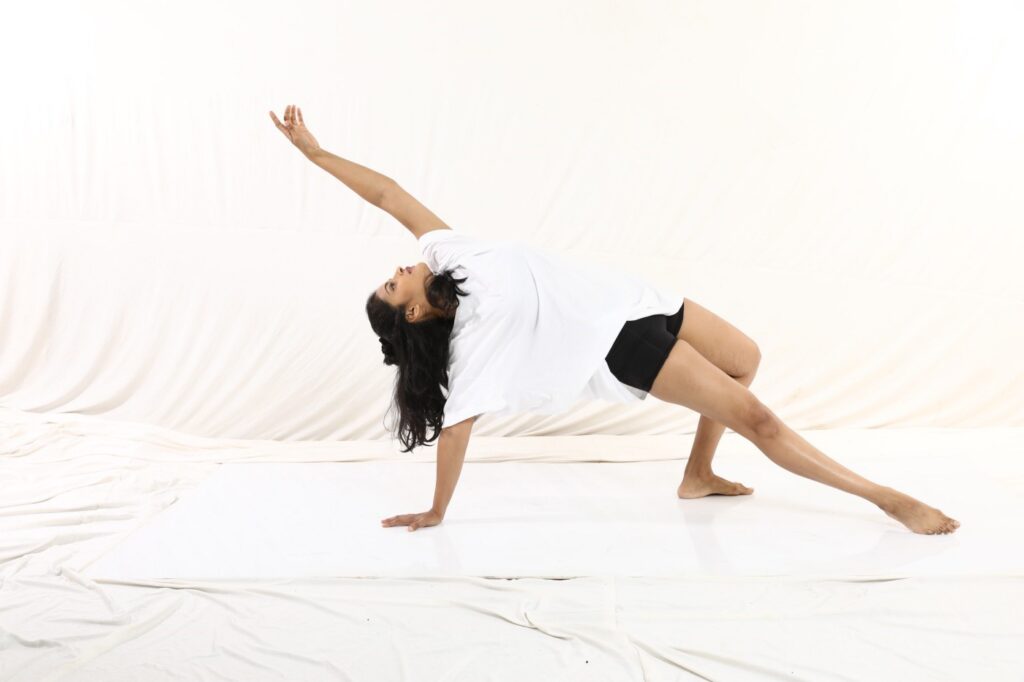 An innovative piece that not only expressed gratitude and strength but her work spoke to her abilities to capture a connection with the audience. The use of bodies to express an important message to our country was ironic. As her dancers channelled their energy into spaces that mimicked social distancing, witnessing this was a reminder, of how quickly it could be taken away. As the country was mourning the ones we lost and celebrating NHS workers, Supriya's avant-garde orchestration left the viewer hopeful for the future.
Supriya's passion for dance doesn't end there. She has carved out a place for herself by becoming a cultural connector in the UK. Her years of training at the well-renowned Shamak Davar Institute of Dance have taught her to constantly push boundaries. This is exactly what she indulges in. Evidence of this can be found when Supriya led dance workshops for the "THIS GIRL CAN" campaign with Sports England. You found Supriya in these workshops jumping for joy and motivating her girlfriends to jumping with her! With more joy of course!
This workshop was a defining moment for Supriya and her talent as she realized she was not just a dancer but as they say a 'people's person'. Her soft voice once projected onto a room full of women, not just empowered her but inspired everyone to get sweaty. A campaign designed to encourage women to break barriers within sports proved to be instrumental to Supriya's own confidence as a teacher and dancer. She realized her potential to teach and connect people through her classes.
When I had a chat with her about her craft, I knew she wasn't just talking the talk. As she reminisced about her journey, one thing was evident. Her dedication to work hard and keep developing her abilities as a dancer and choreographer. When asked about how she makes a life for herself as a freelancer she didn't shy away from revealing the sheer resilience required.
"It's not just about your passion and doing what you love, to me, it is pushing your limits as a dancer. Get in the studio and practice your craft every day. As you train your body and mind to dismantle boundaries, innovation comes naturally. This is what helps me stand out as a dancer and choreographer".
Supriya has a self-awareness that is earned through her trials and tribulations. Instead of them leaving a bitter taste, she chooses to encapsulate these to propel her career.
Besides teaching, her commitment to helping the community in the UK is admirable. She acts as an advocate for people looking to express themselves through their bodies. Her training in India as a dancer was steeped in technique and spirituality. This places her with a very particular skill set to facilitate communities throughout England through dance and culture. Supriya's realization of this is what motivated her to set her ambitions for the future. Her goals lie in creating a higher education programme that celebrates cultural exchange yet focuses on contemporary disciplines.
Supriya's vision is to redefine what it means to be an Indian Dancer and make dancing inclusive for everyone. Regardless of what your story has been, she wants to create a story that connects everyone through dance. Her commitment to perfecting her art form surpasses the intangibles of her passion. Supriya is committed to building a community that thrives through movement, connection and a union of mind, body and spirit. As she travels the country, designing performances, teaching and collaborating with diverse people; she wants to rebuild perceptions. A young dancer that wants to spread joy, Supriya stays true to her values.
In an era where social media makes it easier to consume rather than create and bodies are sentenced to gymnasiums; her focus is on building something holistic for the masses. When it comes to her performance, her understanding of lighting, space, choreography and music come together to create eclectic, original pieces.
With one ear on the ground (sometimes quite literally as she contorts her body into weird shapes), she understands what audiences in the UK want to consume.