Retail trade union Usdaw has published shocking statistics from their annual survey of nearly 3,500 retail staff, which show that in the last twelve months.
90 per cent have experienced verbal abuse. 64 percent were threatened by a customer, and 12 per cent were assaulted.
61% said they were not confident that reporting abuse, threats and violence will make a difference.
Yorkshire and Humber voices from the frontline: These are some of the comments Yorkshire and Humber shopworkers shared when responding to Usdaw's survey:
North Yorkshire: "Asking customer to keep to Covid rules, was met with physical and verbal abuse."
"Customers feel they have the right to be abusive and enter your space. It's as if we're invisible and something they have walked on."
South Yorkshire: "General threats of violence on a regular basis."
"Attacked after ID check. He stole my mask I asked for it back, he kicked me and ripped my shirt."
"Annoyed customers taking their frustration out on us."
West Yorkshire: "Customer asked if I was stupid when I made a mistake on the till."
"Being called names and threats of violence."
"Refused entry to a man as the shop floor was full and at legal limit – he spat in my face and threatened me."
Paddy Lillis – Usdaw General Secretary says: "It is heart-breaking to hear these testimonies from Yorkshire and Humber shopworkers who deserve far more respect than they receive. Our latest survey results clearly show the scale of the appalling violence, threats and abuse faced by shopworkers.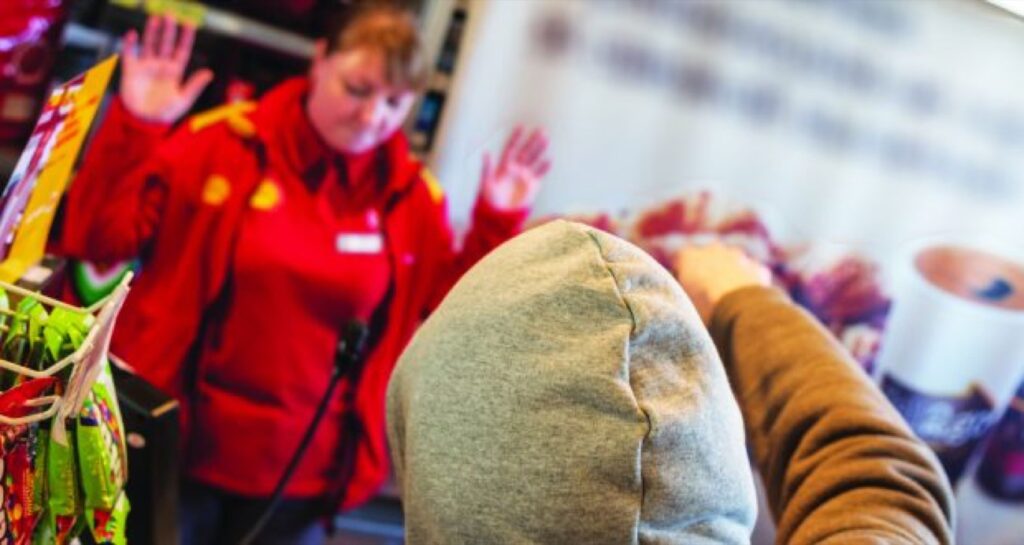 "9 in 10 are suffering abuse from customers, with far too many experiencing threats and violence. Particularly concerning is the one-third increase in assaults, up from 9% in 2020 to 12% in 2021. So it is extremely worrying that nearly two-thirds are not confident that reporting these issues will make any difference.
"Violence and abuse is not an acceptable part of the job and it is truly horrific that shopworkers are having to face it on a daily basis. Faced with such appallingly high levels of violence and abuse, and with shopworkers' almost complete lack of confidence in the ability of the system to give them the protection they need, much more needs to be done.
"The Government must provide the co-ordination needed to ensure that retail employers, police and the courts work together to make stores safe places for our members to work and for customers to shop."
Usdaw (Union of Shop, Distributive and Allied Workers) is the UK's fifth biggest trade union with over 360,000 members. Most Usdaw members work in the retail sector, but the union also has many members in transport, distribution, food manufacturing, chemical industry and other trades.
Usdaw's Freedom from Fear Campaign seeks to prevent violence, threats and abuse against workers by engaging the public, shopworkers and the Government. www.usdaw.org.uk/Campaigns/Freedom-From-Fear