Inspired by the chaos, creativity and colour of Indian kite festival, a new dance/theatre performance transports its audience to the world-famous kite festival that takes place in Gujarat, North India.
Amongst the cast of live performers is Kaviraj Singh who lived in Leeds until he was 18-years-old. Kaviraj is one of the very few professional exponents of the Indian Santoor instrument based in the UK.
'Kattam Katti' (Cutting Through), produced is inspired by the chaos, colour and competition of India's world famous Uttarayan kite festival, where, literally millions of people compete to fly their kite higher than anybody else – and go to all sorts of lengths to gain advantages!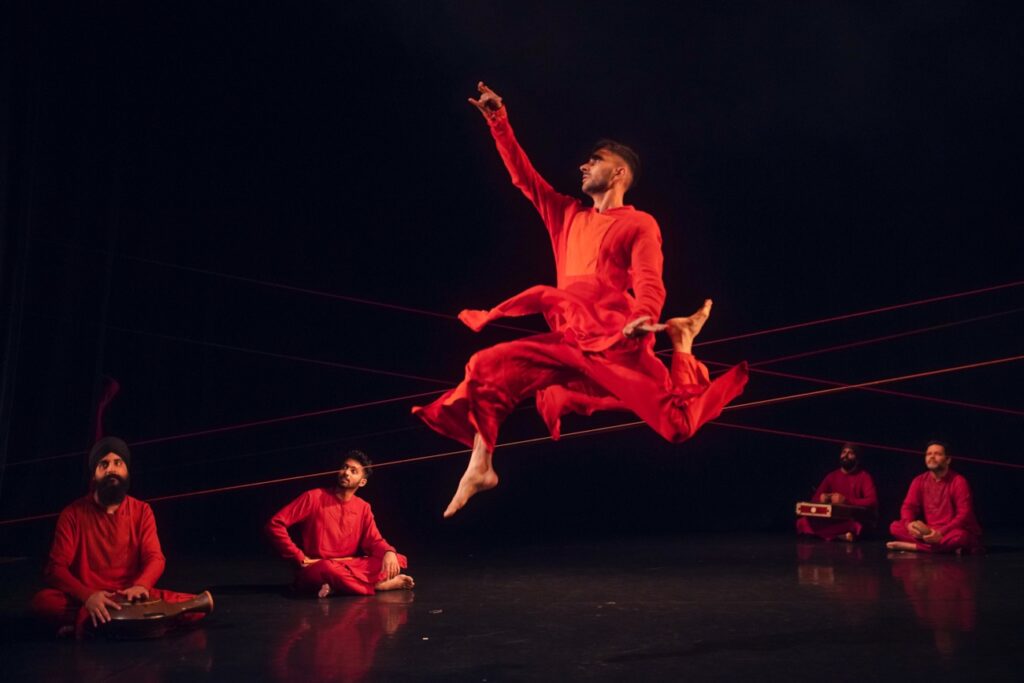 The show, created by Urja Desai Thakore (TV dance choreographer), vividly brings to life tales of competition, danger, excitement and unity wonderfully evoking both the solemnity and delight of this hugely important celebration. Following its world première with two sold-out nights at Sadler's Wells, 'Kattam Katti' is coming to Leeds' Carriageworks Theatre in April as part of a UK tour.
Kaviraj lived in Chapel Allerton with his family, attending Chapel Allerton Primary, Allerton Grange School and Notre Dame Sixth Form before leaving to study music and music technology at University in Leicester.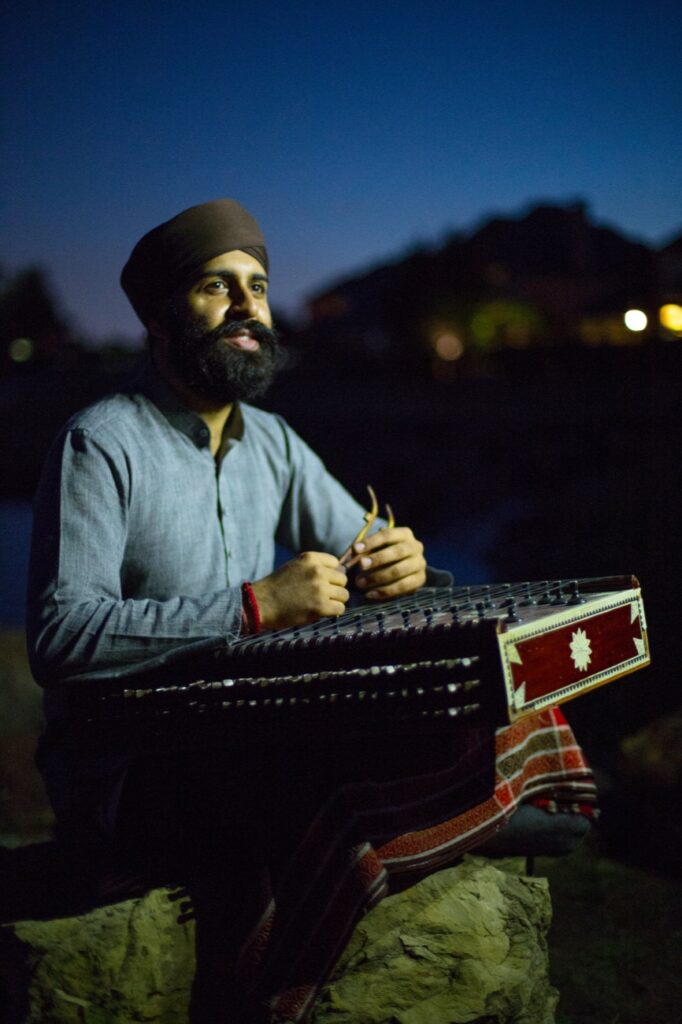 From a musical family (his father was a famous sitar player and taught at Leeds College of Music, his mother a peripatetic vocal and sitar teacher) Kaviraj was drawn to learn music, and especially Indian classical music, from an early age. He took music classes at his schools and also evening classes.
"The music scene in Leeds was a great encouragement to me," said Kaviraj.
"As well as the teachers at school there were lots of other opportunities including the famous Christmas shows at the town hall which would feature 300-400 children. I owe Leeds a lot and still return whenever I can."
Since graduating Kavi has his Indian music all over the UK, India and Europe including Denmark, Poland, Germany and Holland. In London he has taken to the stage at the National Theatre, Queen Elizabeth Hall and Kings Place. He also restores beautiful old instruments and was recently featured on BBC! TV's The Repair Shop.
In a circular twist Leeds-based South Asian Arts UK was created by Kaviraj Singh's father in 1997 – and are now partners in presenting Kattam Katti at Carriageworks Theatre.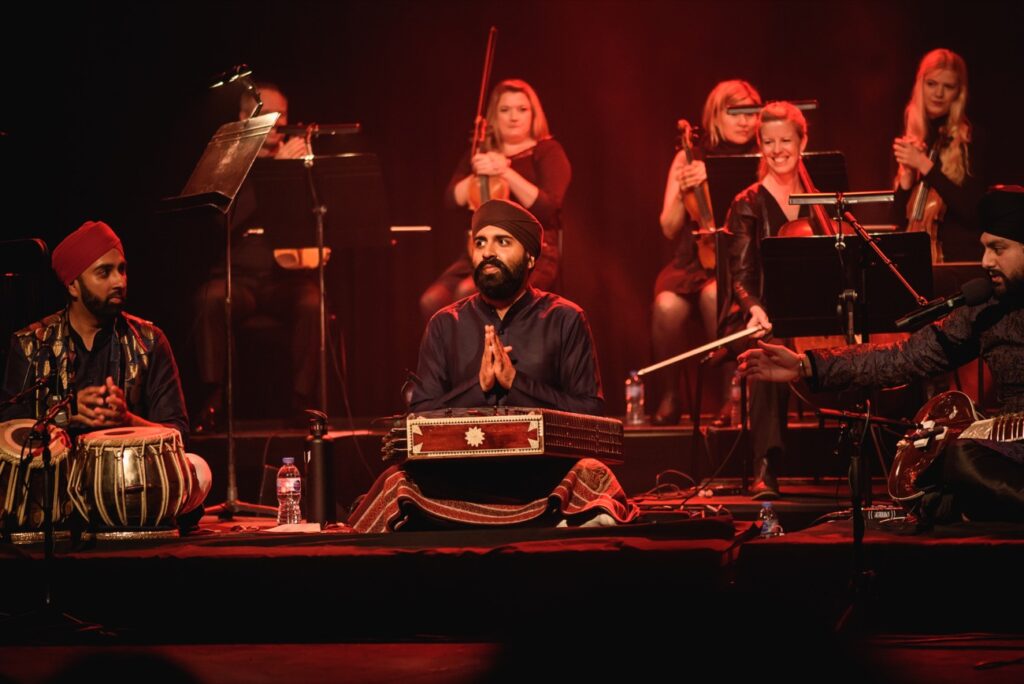 Kattam Katti is a neo classical work with a contemporary feel and strong roots in the South Asian dance tradition.
The work is created and performed by a new generation of British dancers of Indian heritage, accompanied by live musicians who collectively illustrate the highs, lows, loves and losses of lives that are lived out among the festivities.
Today there are many deeply divided societies around the world," commented Urja.
"'I used kite flying and the festival as a metaphor for the inequalities of privilege I see in those societies and in the corporate world.
"It is also based on my personal observations of the festival and Gujarati heritage in general. I hope that by addressing such universal themes in this way we can introduce Asian dance to new audiences from diverse cultures."
About Urja Desai Thakore
Founded in 2005 by internationally acclaimed dancer, choreographer and teacher Urja Desai Thakore, Pagrav Dance Company creates work rooted in classical Indian Kathak styles, fused with contemporary storytelling and design. The company is also highly committed to nurturing the next generation by providing a supportive platform for emerging dancers.
About India's Kite Festival
Every January millions of people from different cities, religions and social classes come together to fly kites in a unique event marking the transition from winter into spring. Whilst it is a joyous event, Uttarayan is also ruthlessly competitive. The aim is to fly your kite higher than anybody else's.
Competitors coat their kite strings with glass pigment that while beautiful on the surface will also cut the strings of other kites. Wounds to participants are not unknown and penthouse-owning rich people make full use their advantages by launching their kites from high rooftops. Kattam Katti draws parallels with society's inequalities in India, the UK and around the world.
Listings info
Kattam Katti by Pagrav Dance Company
Asian dance company combine neo classicist movement with live music to tell tales inspired by the colourful yet ruthlessly competitive Uttarayan kite festival, highlighting the parallels with today's divided societies.
60 mins, suitable for all ages.
WHEN: 1 April 7.30pm
WHERE: Leeds, Carriageworks Theatre (in association with South Asian Arts UK), The Electric Press, 3 Millennium Square LS2 3AD
£12 (£8 concs, £35 group of 4) 0113 244 5523 www.carriageworkstheatre.co.uk