Renowned composer violinist Deepak Pandit, vocalist Pratibha Singh Baghel and the Budapest Symphony Orchestra breathe life to semi-classical music
Breathing new life into 19th century romantic Indian poems and melodies or 'thumris', 'Inheritance' is the new special project from Hindustani star vocalist Pratibha Singh Baghel, composer and violinist Deepak Pandit, and the Budapest Symphony Orchestra.
Along with extensive accomplishments in Indian musical theatre and Bollywood playback singing, Pratibha Singh Baghel excels in the art of classical Hindustani music with a forward-looking, internationally minded modern vein. Pratibha's vocals glide, rise and land perfectly on the tracks.
"Deepak Pandit was born into a Qawwali family, surrounded and is inspired by devotional Sufi music"
'Thumris' are a unique Indian genre of semi-classical music, that focuses on emotion, love and romance and are associated with dance, dramatic gestures and mild eroticism. 'Thumri' comes from the Hindi verb 'thumakna' which means to 'walk with dancing steps so the ankle bells tinkle'.
As thumris are passed from generation to generation, so 'Inheritance' takes its name with four thumris composed within Indian classical Ragas.
Inspired by Qawaalis, Sufi music and Ragas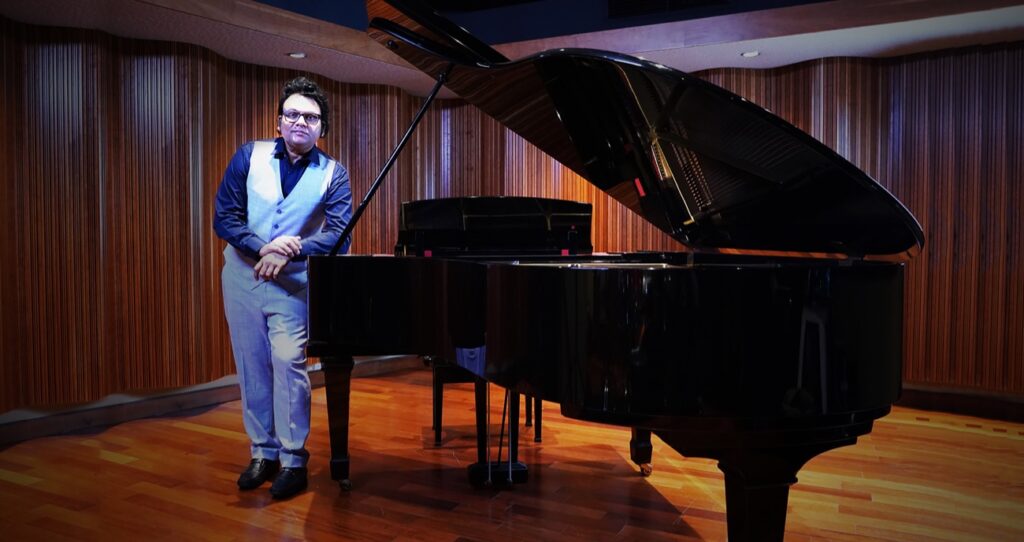 Deepak Pandit was born into a Qawwali family, surrounded and inspired by devotional Sufi music for his formative years and is one of India's leading violinists and composers. He performed with and composed for the late ghazal vocal legend, Jagjit Singh for over twenty years.
In considering which thumris to select and arrange for 'Inheritance', Deepak chose ones that would best reflect Pratibha Singh Baghel's musical vision and her soaring, exquisite singing voice. They have collaborated on musical projects together for over five years as Deepak Pandit says: "Before we started working on Inheritance, we sat down and studied all the Thumris, how they have been sung by the original singers, how they have emphasised on the words and phrasing.
"Pratibha's versatility in both Indian and western classical music and enables makes the leads and improvisations work together naturally and easily. I can compose with a free hand knowing that Pratibha will deliver. Everything is possible because of her versatility as a singer."
Pratibha's vocals glide, rise and land perfectly in 'Inheritance'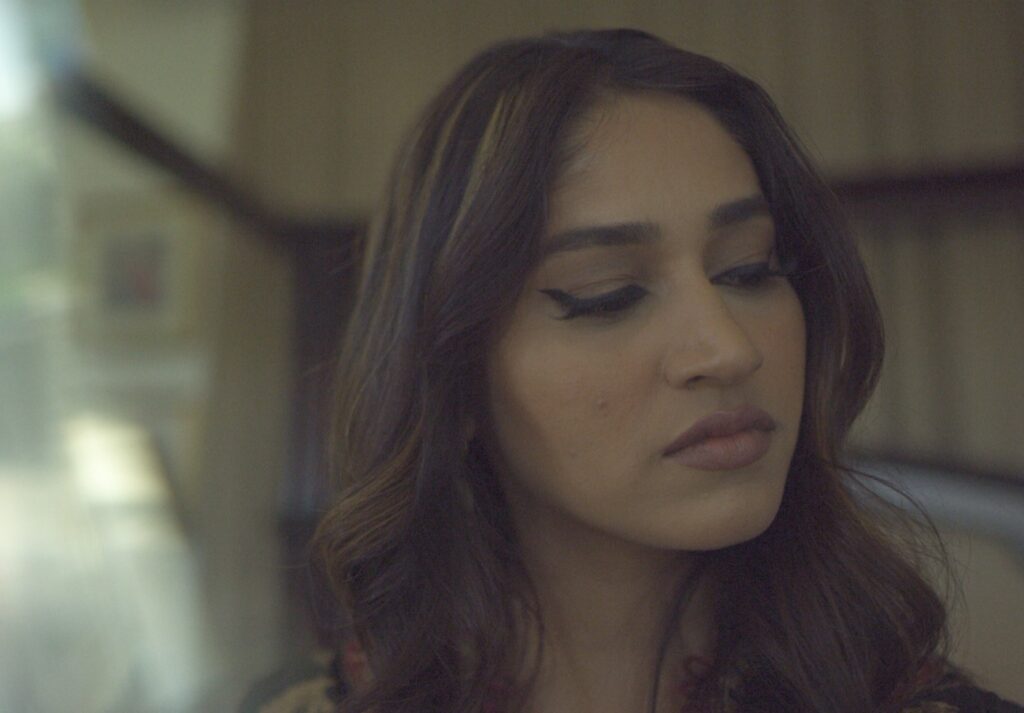 'Babul Mora' is a much-loved Indian thumri based on the morning Raga, Bhairavi that has been passed down from the 19th century thumri written by the last King of Awadh (latter day Uttar Pradesh), Wajid Ali Shah.
Wajid Ali Shah was revered as a ruler, poet and patron of Indian dance. Originally 'Babul Mora' was named 'Babul Mora Naihar Chhooto Jaye" – "Oh father mine, my home grows further away from me", as a lament for Wajid's homeland after he was exiled by the British Raj to Kolkata around the time of the 1857-58 rebellion. Wajid Ali Shah's poems have set the standards for thumris for generations.
The music for 'Inheritance' was composed and produced by Deepak Pandit, co-produced by Gaurav Vaswani and features Prashant Sonagra on tabla, the string tapestries of Tapas Roy as well as Deepak Pandit on violin, the instrument for which he is renowned.
Deepak crafted large-scale orchestrations and sent them to the master musicians of the Budapest Symphony Orchestra taking the music of 'Inheritance' into a much bigger sonic space.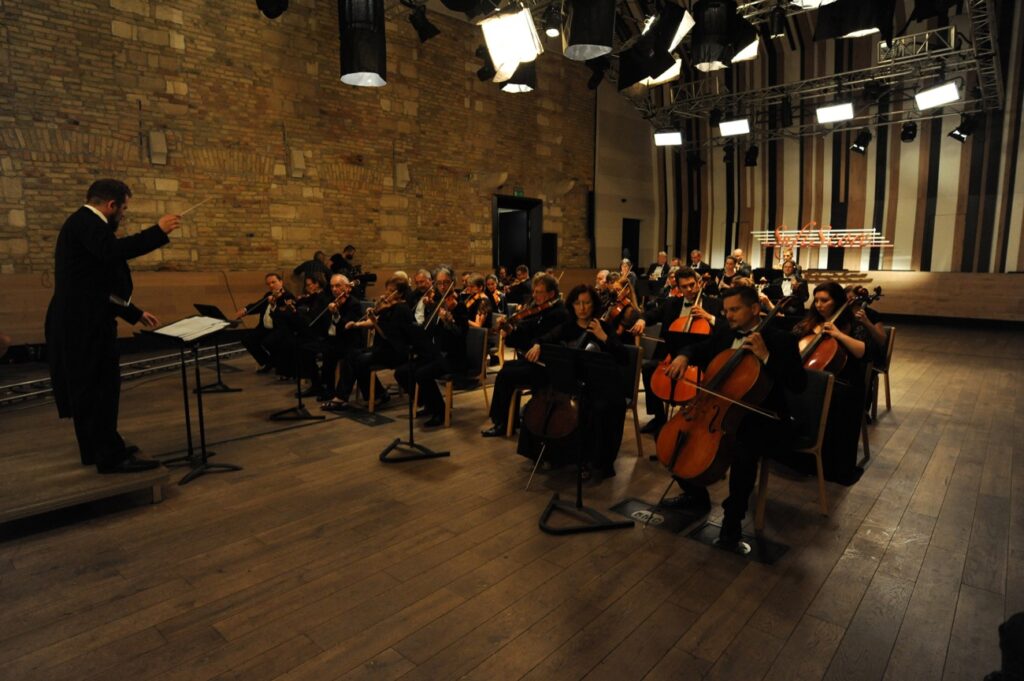 Established in 1945 by the Hungarian State Railways, the renowned Budapest Symphony Orchestra has developed an international reputation with performances at prestigious venues such as the Große Musikvereinssaal in Vienna, the Concertgebouw, Amsterdam, the Philharmonie Berlin, Suntory Hall in Tokyo, and the Shanghai Oriental Art Centre. It is led by Daniel Boico and is Hungary's leading orchestra.
Pratibha Singh Baghel's previous six-track release, 'Bole Naina'– also composed by Deepak Pandit – is a collection of Pandit's original compositions, brought to life by Baghel's winning voice and featuring the legends Zakir Hussain, Gulzar Sahab and more.
Track Order
Total Running Time: 29:48
Hamari Atariya (Come to my Balcony) 7:23
Saiyaan Bina (Without My Love) 9:16
Lakhon Ke Bol (Words of Millions) 6:11
Babul Mora (Oh Father Mine) 6:54
'Inhertiance' releases through the South Asian-focused music media platform and record label, Sufiscore.
A native of Madhya Pradesh state, Pratibha Singh Baghel's creative versatility has earned her far-reaching Bollywood credits as well as lead roles in the groundbreaking theatrical stage productions Mughul-E-Azam and Umrao Jaan Ada. Pratibha has performed in over 30 countries, gaining a worldly view as she says: "I never want to limit my music to Bollywood and to India. I would like the whole world to listen to my music."