To mark UN Human Rights Day on 10th December 2020, British Sikhs demonstrated their support for Punjab farmers at a mass protest involving over 100 cars driving outside the Indian Consulate in Birmingham.
The protest was held in solidarity with Punjabi farmers who are protesting against the Modi Government's Agricultural Bills, and to condemn the violent repression of the peaceful protest by the Indian authorities.
The protest was organised by 'Sikhs For Justice' (SFJ) an international Sikh sovereigntist group which is spearheading the campaign to hold the first ever non-governmental referendum on the question of secession of Punjab from India. The Rally was led by Paramjeet Singh Pamma, a leading Sikh Sovereignist.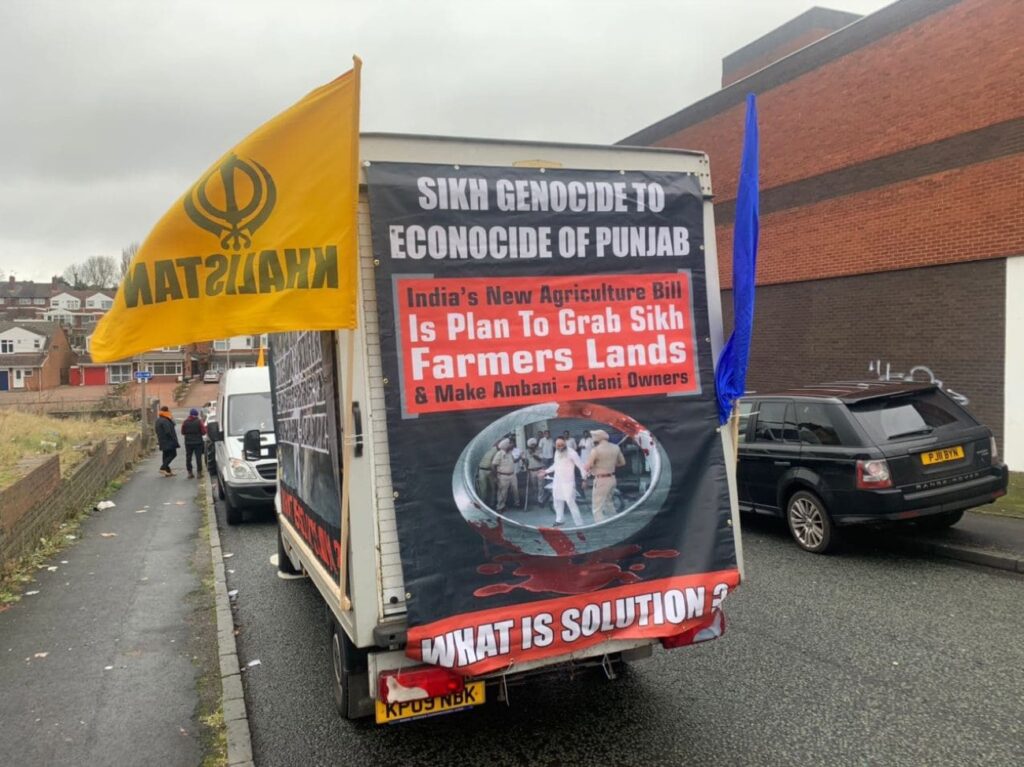 Sikhs for Justice believe that the Indian authorities should be condemned for the violent repression of protesting farmers and for the lack of tolerance for dissenting political opinions.
Dupinderjit Singh, UK Coordinator for Sikhs for Justice, said: "The farmers of Punjab have the democratic right to peacefully protest against the Indian Government's damaging Agricultural Bills. However, we want to make it clear that this abuse is not exclusive to Sikh farmers, but rather, it is commonly experienced by all Sikhs across India.
"On UN Human Rights Day, we stand together in solidarity with all Sikhs. It is time for the abuse that Sikhs face from India to end and this can only be done by allowing Sikhs to determine for themselves whether they support the creation, through peaceful and democratic means, of an independent country – Khalistan – in Punjab. Only then will we truly have a voice and be able to see an end to the human rights abuses of which our people suffer."