A young man born in Batley and of British Kashmiri heritage, and who became the first South Asian President at Liverpool Hope University's Student Union, scooped an accolade at the Yorkshire Young Asian Achievers Award 2020.
Haris Rashid overcame barriers to attain great things across a range of categories. Despite coming from Batley, which is at the top of most indices on poverty and deprivation in the country, he became the youngest national achiever of the OCR exam qualification.
And Haris's humble upbringing on a Council Estate in Staincliffe didn't shield him from the challenges faced by many in the area.
As well as leading a youth volunteer programme at the local Pakistan and Kashmir Welfare Association, Haris also achieved his Bronze and Silver Duke of Edinburgh awards – recently also completing the Gold Award. He also came pleasingly in top 10 of the national universities mediation competition.
Haris comments: "Me winning this award for my achievements in education, should serve as an inspiration to any young person from any background to achieve their dreams and fulfil their potential.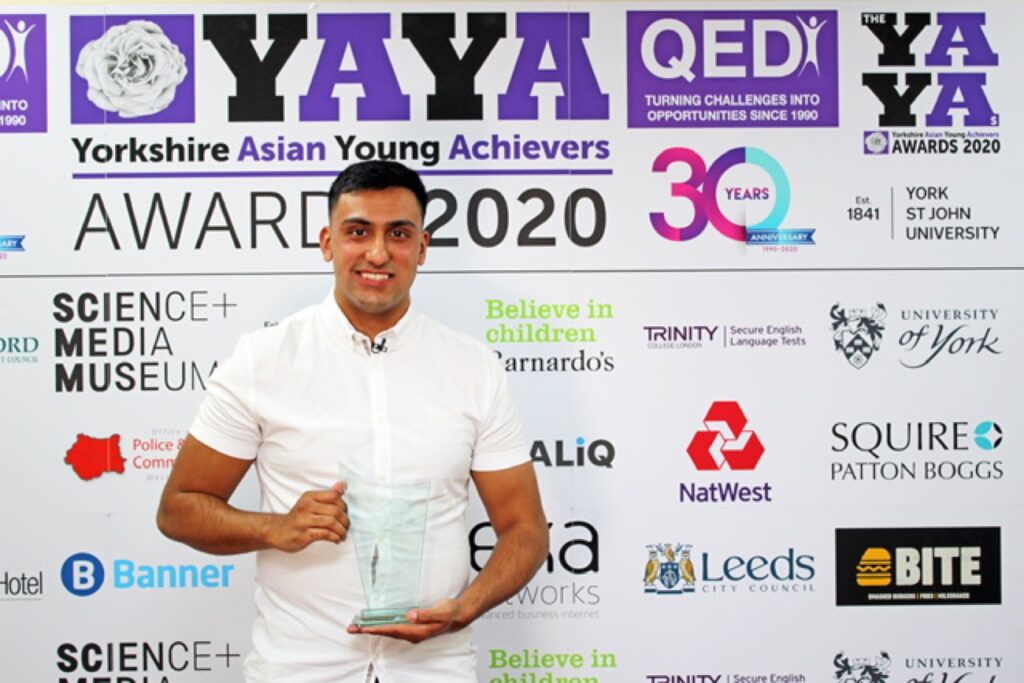 "My father's inspiration is the main driver for my achievements.
"My father Fiaz Rashid JP has always taught me that a humble background should not limit a person, that I should not consider myself to be any person's inferior or superior because of their financial circumstances, and that actions alone define people.
"He's always encouraged me to value education and community action. By his own example, he has been a HE/FE lecturer for all of his working life, mostly working to give second chances to people who did not succeed in education the first time around.
"He also contributed to and worked tirelessly to support the community – to solve our own problems by voluntary action, including being a director of the SACK (community centres' consortium).
"I know my father is proud of me for winning this award, and that he shares my pride that so many young people from the region are breaking through. It is particularly nice that this award has come to Kirklees, breaking the stronghold of Bradford."