Founded by London-based Navjot Sawhney (left), TWMP is striving to alleviate the burden of hand washing clothes for women living in refugee camps
While in the West, we take washing machines for granted millions of people spend up to 20 hours hand washing clothes, resulting in chronic skin irritations and back pain. This burden is primarily placed on women.
Now families living in refugee camps in northern Iraq are benefitting from the efforts of UK social enterprise, The Washing Machine Project (TWMP), which has installed 50 portable, hand-cranked washing machines designed and developed by a team of volunteer engineers.
Its washing machines, named 'Divyas', are inspired by a conversation its founder Navjot Sawhney (Nav) had with a woman in India, named Divya, who powerfully told him what impact a washing machine would have on her life.
In the six months since they were installed in Iraq, the pilot project is proving highly successful. The machines are directly helping around 50 women who previously faced the laborious task of hand washing, while 500 other family and community members can now rely on an efficient source of clean clothes.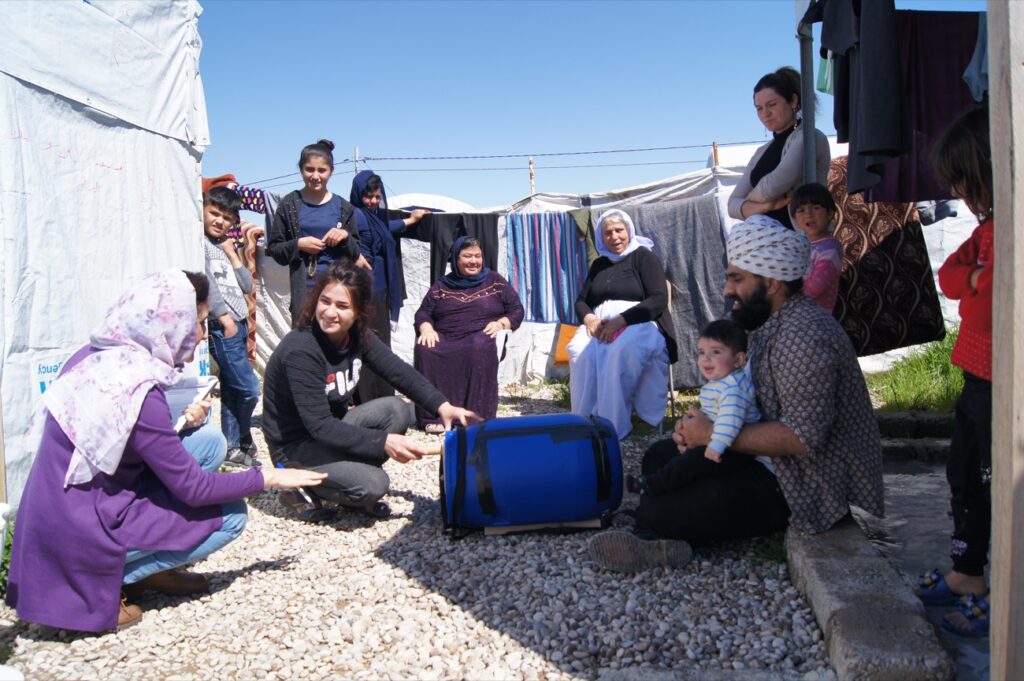 The work to date has been funded by grants, including via Oxfam Iraq, and generous donations. The team behind the project have successfully raised over 70% of their £10,000 target, although they still need additional funds to manufacture and distribute more washing machines to those in need.
Nav Sawhney explained: "Families in refugee camps are already vulnerable – Covid-19 has made matters worse. Now more than ever, clean clothes and managing a limited water supply is vital.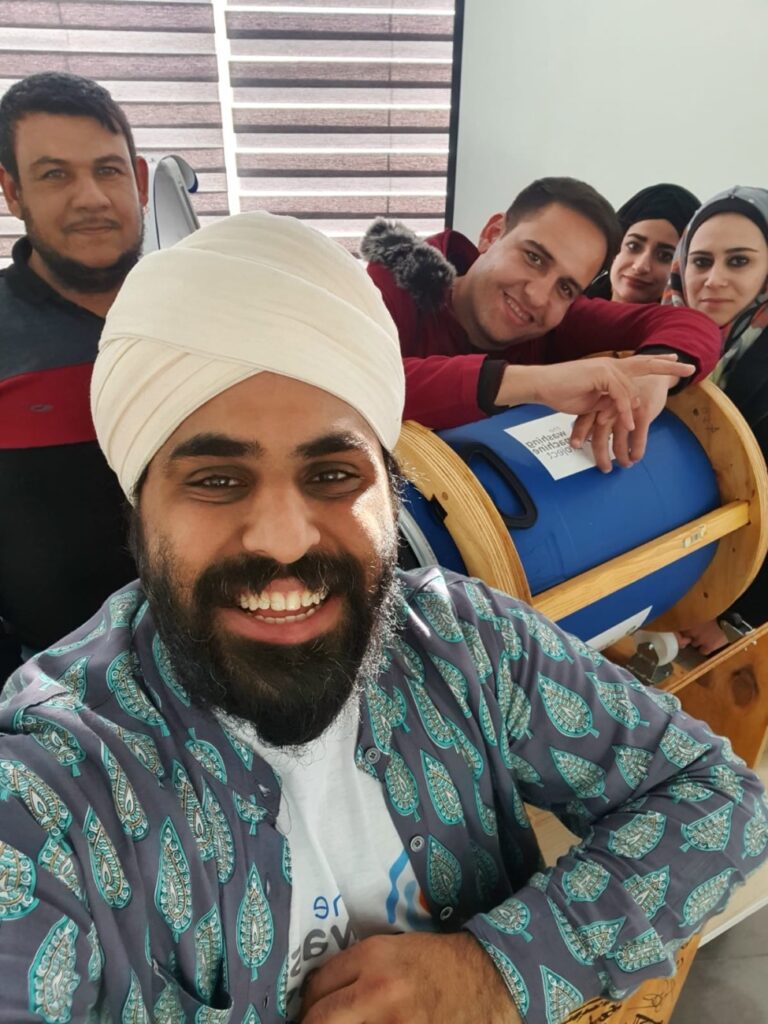 "TWMP's manual washing machine uses approximately three times less water than hand washing; coronavirus has made water an ever more precious heightening the need for a water-saving solution in water-scarce environments."
"TWMP's machine has a long handle on the side so the operator can stand while washing, and the short cycle frees up hours of time so that women can pursue activities such as education, self-care and physical wellbeing. This shouldn't be a privilege – it's a right."
"I'm excited to see the Divya be put into the hands of those who need them most in the hope that we can help them through the challenging times they face, intensified by the pandemic, and give them the opportunities that we take for granted every single day."