A devoted family man and award-winning entrepreneur, died at the same hospital he had been delivering donations to during the coronavirus outbreak.
Raj Aggarwal, 51, who owned a number of Spar stores, had been working flat out to keep both stores stocked amid the initial wave of panic-buying.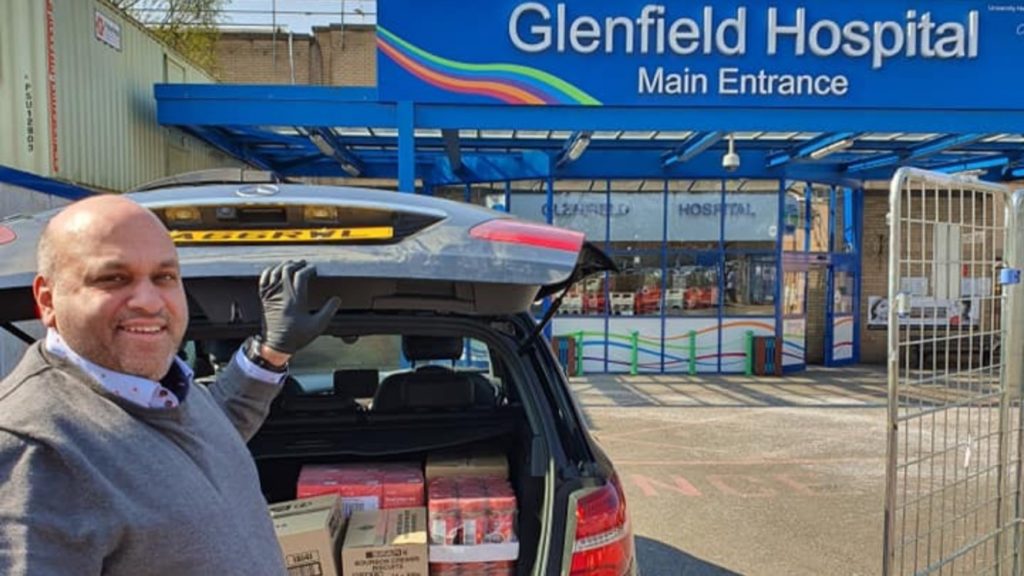 He was also busy donating bread to a local homelessness project and tea, coffee and biscuits to a nearby Glenfield Hospital in Leicester.
His last social media post on LinkedIn read: "Next stop Glenfield Hospital, Leicester, dropping off tea, coffee and biscuits for our frontline NHS staff who are doing an amazing job. #strongertogether"
Just days after, Raj contracted COVID-19.
Raj started to feel unwell so he went into isolation but just eight or nine days later he deteriorated and family called for an ambulance, after which he was taken into ICU.
His family say his death has come as a complete shock to their whole family as Raj had no underlying health conditions.
Raj's brother Sanjiv went to the hospital with Raj's wife, Sunita, and his children, daughter Ambika, 23, and son, Varun, 20, but only two members were allowed to see him, wearing protective gear.
His wife and son got to say their goodbyes.
Raj was an active supporter of the retail sector and sat on the board of the Association of Convenience Stores (ACS) and was known across the UK.
The Association of Convenience Stores (ACS) said in a statement: "The whole team is deeply saddened by the loss of a great retailer and great friend."
ACS head of communications Chris Noice tweeted: "Every memory I have of Raj is of him laughing or smiling. A real gent. Will raise a glass to you tonight Raj."
James Lowman, chief executive at the ACS, said he was "still totally in shock" after hearing the news.
Scott Graham, of McLeish, Inverurie in Aberdeenshire, added: "True gentleman, top retailer, all round great bloke and someone I was lucky enough to call a friend. RIP Raj."
A message from Spar said: "It is with great sadness that we inform you that one of the Guild members, Raj Aggarwal, has passed away.
"Raj joined Spar in 2015 and has been a valued retailer and active member of the Guild for almost 2 years.
"He will be very sadly missed by all his colleagues across the Guild and here at AF Blakemore."