Questions have arisen as to why the government announced that 84 tonnes of personal protective equipment (PPE) to help hard-hit medics and nurses, would arrive in Britain from Turkey within 24-hours, when in fact it hadn't at the time made any formal request.
Housing Secretary Robert Jenrick said at the daily Downing Street press briefing on Saturday 18th April that the consignment, which included 400,000 urgently needed clinical gowns, would arrive in the UK from Turkey the following day.
Now it transpires that Britain only made the formal request to the Turkish authorities on Sunday and the shipment has yet to arrive in UK.
With no explanation given from our government, this debacle seemingly places Britain in an ungrateful position towards Turkey who's already gifted two planeloads of PPE for NHS hospital workers.
Ankara first sent 14-tonnes of medical aid, which included some 250,000 pieces of PPE to Britain over the Easter weekend.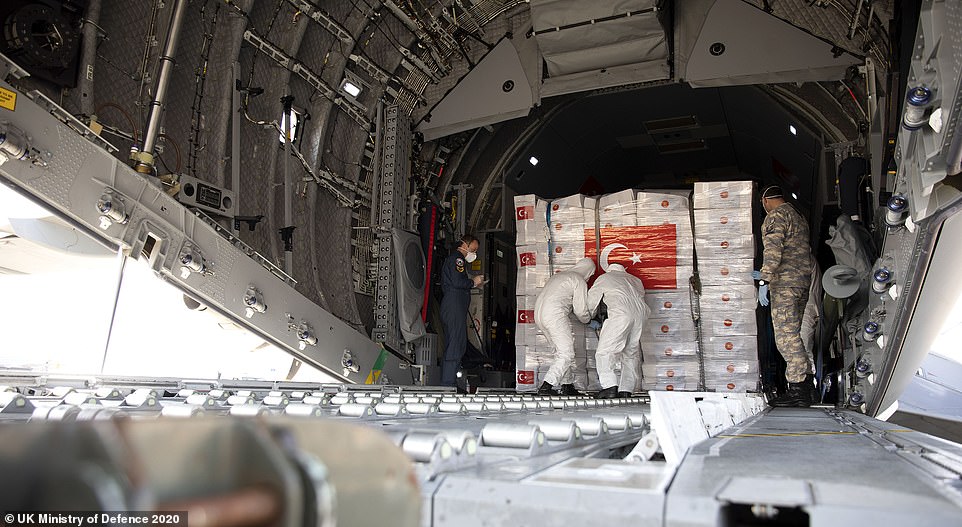 Then a second planeload of more emergency medical aid arrived to help medics fighting the deadly coronavirus within a week.
Including N95 face masks and hazmat protective suits, the aid packages were sent from Etimesgut Military Airport in special boxes displaying the wise words of the iconic 13th-century Sufi mystic and poet Mevlana Jalaluddin Rumi: "Where there is ruin, there is hope for a treasure."
But the delay this week of the 84-tonnes of PPE has caused embarrassment for the government. Downing Street is already under significant pressure because of a shortage of gowns and other protective gear worn by frontline staff as they treat patients with coronavirus.
It seems on the Turkish side, a formal request from the UK related to the PPE consignment was not made until Sunday 19th April and the Turkish authorities immediately assisted.
The sources also revealed that the manufacturer of the goods bound for the UK only submitted a request to the Turkish ministry of health on Monday for permission to export the gear.
Since last month, such permission is needed for PPE exports.
"The Turkish state is not responsible for any delay. We are ready to help in any way we can," one source said speaking to Sky News.
A second source said: "There was never a problem from the Turkish authorities. On the contrary, all permissions have been issued very swiftly."
The source added: "It's ridiculous to think that a country last week was helping the UK by donation and this week it is preventing (the export of PPE)."
In the past weeks, Turkey has similarly donated medical supplies to Italy, Spain – who like the UK are NATO allies – as well as five countries in the Balkans.