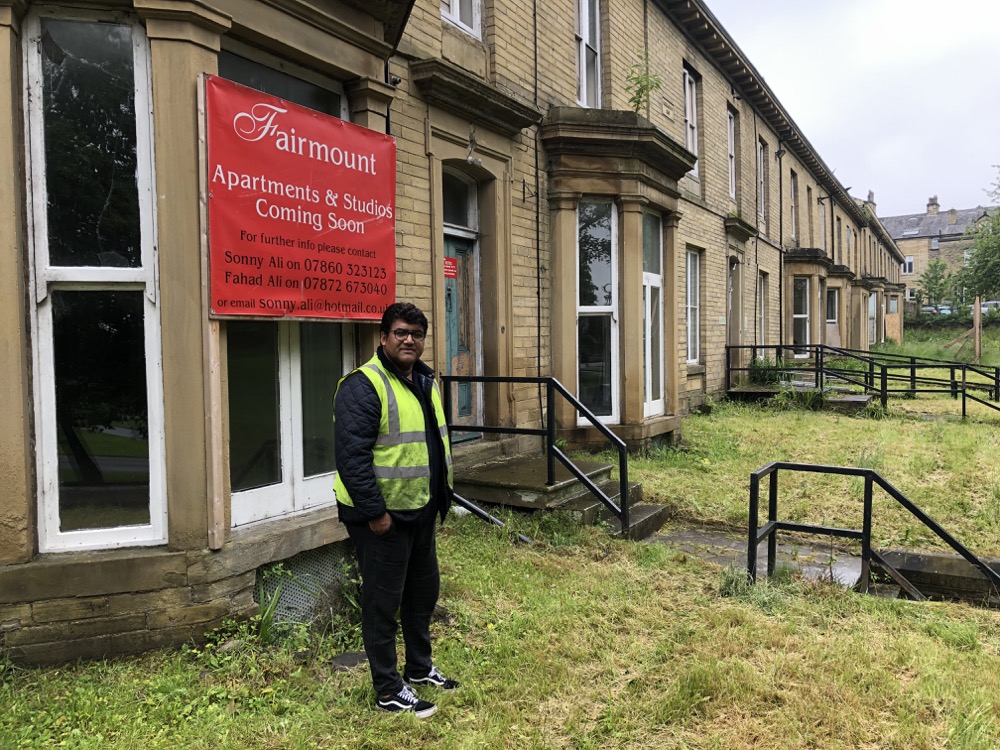 Work has begun on the Fairmont row of derelict properties in a Bradford Conservation Area.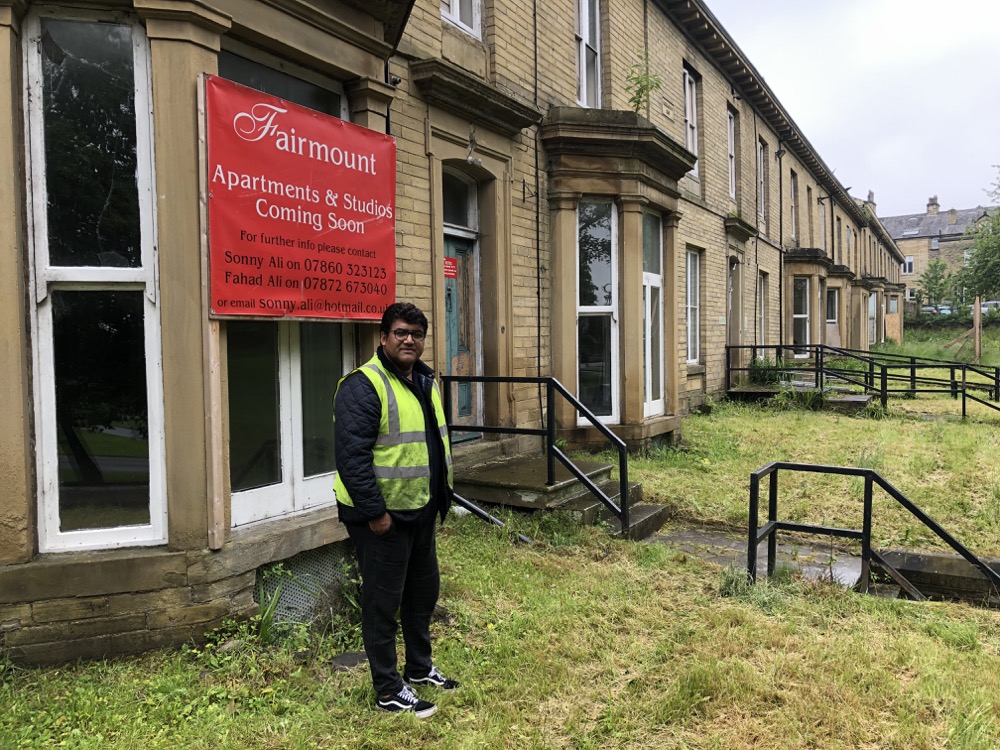 Following success of approved planned permission from Bradford Council, father and son duo Zulfikar Ali and his son Fahad are redeveloping the Grade II-listed dilapidated terraced houses off North Park Road and near Lister Park in Manningham, into a development of luxurious Dubai-style properties and studio flats.
The seven buildings, which were built in the era when Lister Park was a private estate, are housed in just over 1.2 acres of land and date back to the 1850s.
Zulfiqar, known as Sonny to his friends, submitted the plans last year to convert the site into four large self-contained flats and thirty two studio apartments. Parking space for 19 cars will be on the site.
"My late father Choudhry Liaqat Ali acquired the site many years ago and always wanted to redevelop it into something really special," says Sonny .
"Sadly though, he passed away before he could see this project transpire, and ever since then I've desired to complete my father's vision for Fairmount. It's of great importance to my family to regenerate it."
Fairmount has been disused for many years, and in that time has fallen into serious disrepair, the buildings being affected by several fires, vandalism and outbreaks of rot resulting from damage to the roof and rainwater goods.
"The buildings have been a victim of vandalism, arson and serious outbreaks of rot. There's a lot of work to do and we're up for the challenge.
"Work has eagerly begun on Phase 1 of the project – we're securing the framework of the buildings and we'll be working to ensure we preserve what we can, and restore everything else.
"We are determined to finish the work to the highest standards and hope that when finished, this project would really bring the area back to life."
He said the works must retain trees on the site that make a "very significant contribution to conservation area character."
Planning officers said: "Fairmount is identified as a key unlisted building in North Park Road conservation area, with the open space fronting the properties being key open space significant to both the setting of the buildings and the wider conservation area. The proposal can only be considered a positive for the building and wider conservation area and will ensure the effective management of the facility and on-going maintenance."