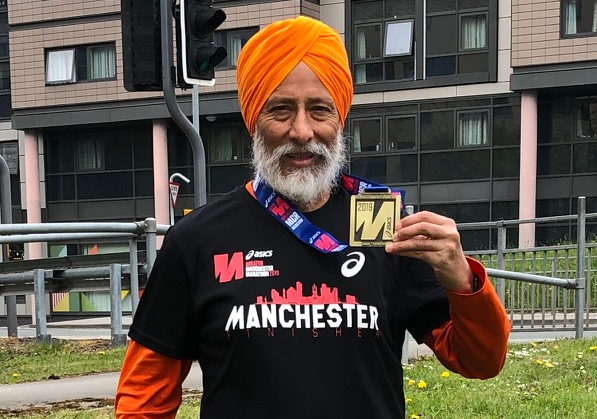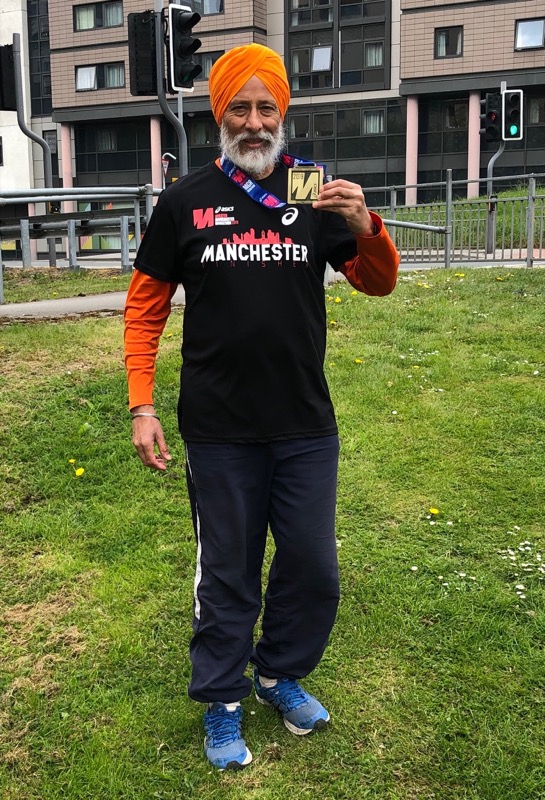 A legendary 67-year-old Bradford man, has just completed his 380th race after crossing the finish line in the Greater Manchester Marathon.
Grandad Joginder Singh of East Bowling, fondly headlined as "Jogging Joginder" by Asian Express over the years of news coverage, crossed the line in four hours, 48 minutes and 36 seconds.
Mr Singh's prolific running hobby has seen him partake in a whopping 380 half, full or double marathons across the globe. He has taken on the New York Marathon ten times and even completed runs in India.
Speaking to the Asian Express, the incredible marathon man said he has no plans to stop running, in fact he took on the 26.2 mile Blackpool marathon on Sunday 21st April.
He's dedicated the last 26 years of his life to running and says he trains for two hours every day.
Asked about his secret to his good health, Mr Singh said: "I only eat home cooked food and natural food sources such as almonds.
"In the Asian community, we have a mentality of taking it easy after middle age. I say 'no' this is wrong.
"As you get older it's vitally important for one to keep their muscles and joints working.
"You don't have to run marathons. Even if it's a slow walk, people must do a bit of exercise every day. That will build stamina and strength.
"I also want to warn that with wedding season coming up, try and control your intake of sweet and fried foods such as pakoras and mithai. One's dietary intake should always be in moderation, I know it's easier said than ding it when a delicious samosa is looking at you, but you are everything that you eat."