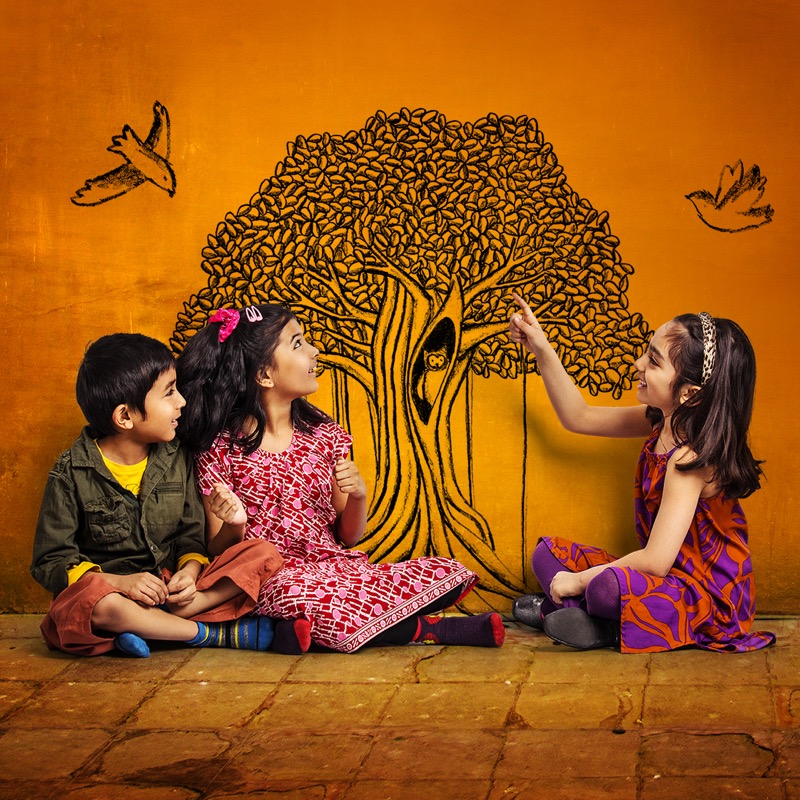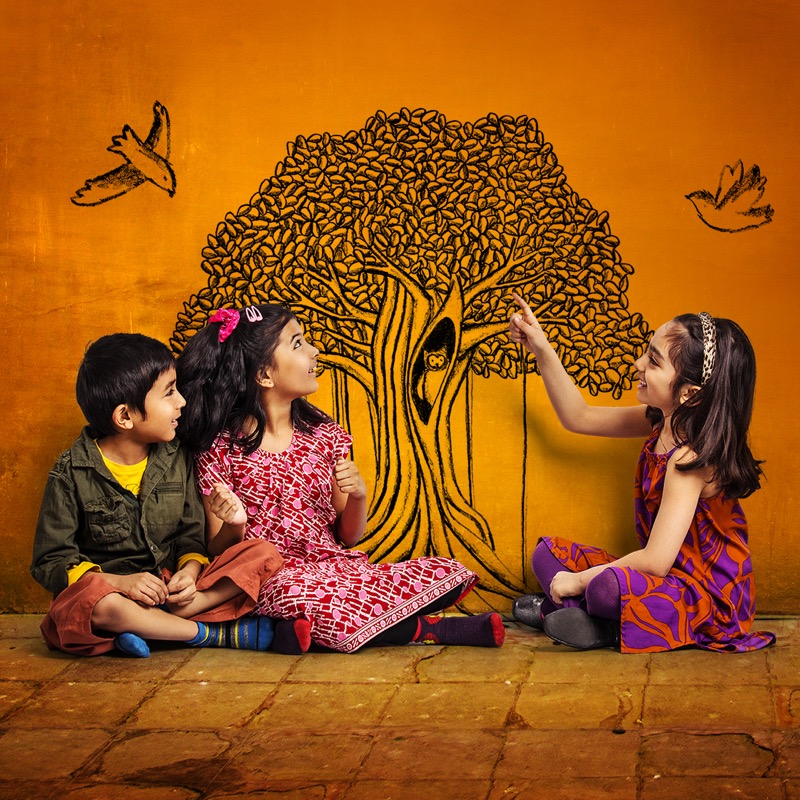 Youngsters will be enchanted and their imaginations can run wild as animal tales are brought vibrantly to life with wondrous masks, movement and music in Three Sat Under the Banyan Tree.
This heart-warming production, suitable for 7 – 12 year olds, comes to the Queen's Theatre Hornchurch from Friday 26 to Saturday 27 January.
In this delightful new show from Tara Arts and Polka Theatre, a multi-talented cast of three bring these stories of a headstrong crow, a brave mongoose, and a tortured tiger come vibrantly to life.
This three-hander includes Rose-Marie Christian (Aladdin; Theatre Royal Stratford East) in the role of Jayaben, Halema Hussain (Child of the Divide; UK/Toronto Tour), in the role of Yasmin and Raj Swamy (Bad Education; BBC) in the role of Mahendra.
Three Sat Under the Banyan Tree brings stories from The Panchatantra to the stage for the very first time in expert retellings by playwright Shamser Sinha. The production is directed by Tara Arts' Artistic Director Jatinder Verma MBE with design by Claudia Mayer.
Described as 'India's Aesop's Fables', The Panchatantra is the most frequently translated work of Indian literature, exploring the question of what it means to live a good life through extraordinary tales featuring a fabulous array of animal characters.
Three Sat Under the Banyan Tree comes to the Queen's Theatre on Friday 25 January at 1.30pm and 6pm and on Saturday 26 January at 11am and 2.30pm. Tickets are £10 and can be purchased by calling the Box Office on 01708 443333, in person at the theatre or online at queens-theatre.co.uk.