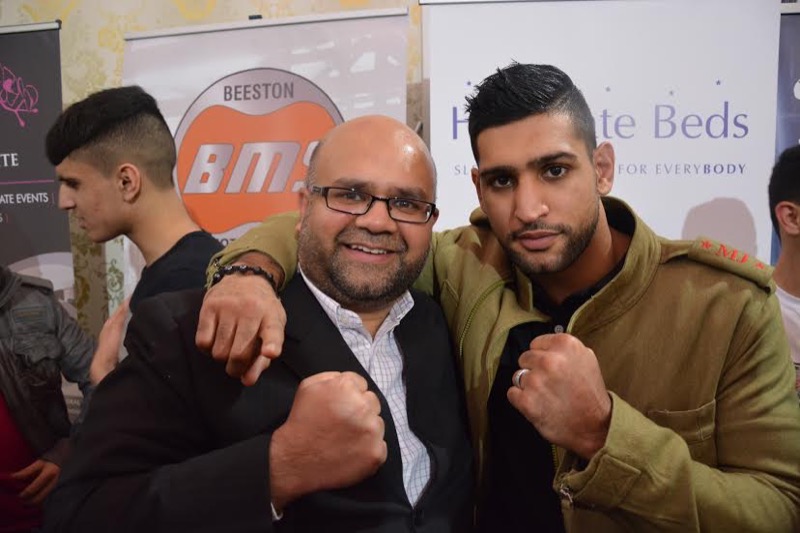 By Khalil Alam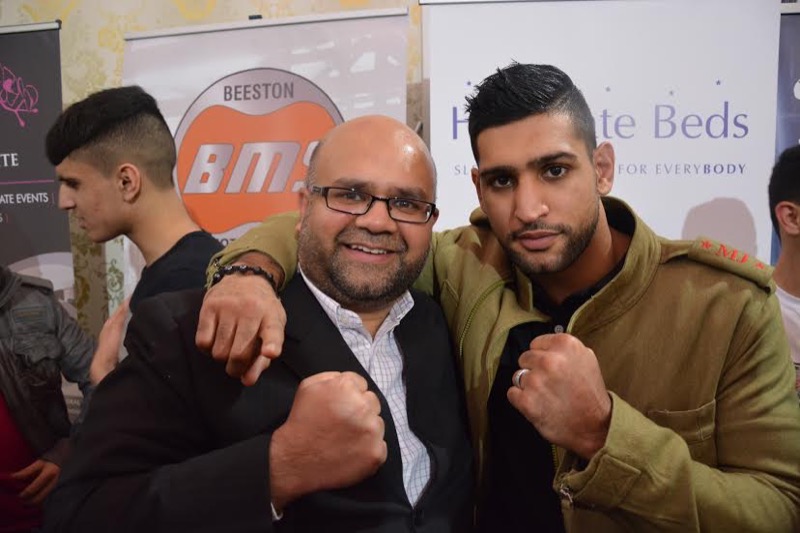 Heart of a Lion – Amir "King" Khan to face one of the best pound for pound boxers – Terence Crawford.
I have always been a huge fan of the Bolton super star and boxer Amir Khan and followed his career from his Amateur boxing.
I always knew that Khan was special and would one day become a world champion. Khan did not disappoint, as he qualified for the 2004 Olympics and went on to win the silver medal at the tender age of 17 years old, He then went on to win the Commonwealth lightweight title and then multiple world honors becoming the unified light-welterweight champion.
Khan has always been one of the most entertaining fighters in the world and has had global success with his fast punches, come forward, slick style and as a boxing coach, I appreciate his boxing skills that he executes to perfection against high caliber opponents.
Unfortunately, there is no denying old age and as we old get older by the second, it is inevitable that with age comes wisdom and experience but the muscles, reflexes and strength starts declining at rapid rate. Khan is at the final stage of his boxing career having been boxing for a number of years, but has made a surprising decision to take on an upcoming and dangerous American; Terence Crawford on April 20th 2019.
Had Khan taken on the likes of Crawford with Freddie Roach in his corner at the peak of his boxing career then I would have fancied his chances of winning, but to take on Crawford now is going to be detrimental to his health and ultimately to his boxing career.
We all wanted Khan to face Sheffield's Kell Brook and with Khan signed up with promoter Eddie Hearn the possibility was that Khan vs Brook would take place at Wembley Stadium in London on April 13th 2019.
However, Khan has made the decision not to fight Brook because of his intense dislike towards the Sheffield's Fighter and had that fight taken place then both boxers would have earned more than the 5 million dollars being offered to him against Crawford.
However, unlike Money Mayweather (Floyd Mayweather), Khan it would seem, is not money driven and instead "still" wants the hardest fights in boxing and feels he can cause an upset against Crawford and win.
Personally, I have so much admiration for Khan as a boxer, but want to shout at him like actor Talia Shire (Adrian Ballboa) did to Sylvester Stallone in Rocky part 4 and tell him "you can't win!!!" and more than likely Crawford will "destroy you."
Crawford against Khan is a huge fight for the boxing public even though it is not the best 147lb fight to be made with Errol Spence Jr considered the top guy at that weight; it will however, be intriguing and interesting to watch.
I want Khan to win against Crawford and taking on such a mammoth task has increased my respect for Khan as a fighter, who has always shown a heart of a lion, but I do not see how he could possibly win this one – I hope I am wrong.