Cricket sensation! The formidable 12-year-old who's bowling them all out
---
Comments Off

on Cricket sensation! The formidable 12-year-old who's bowling them all out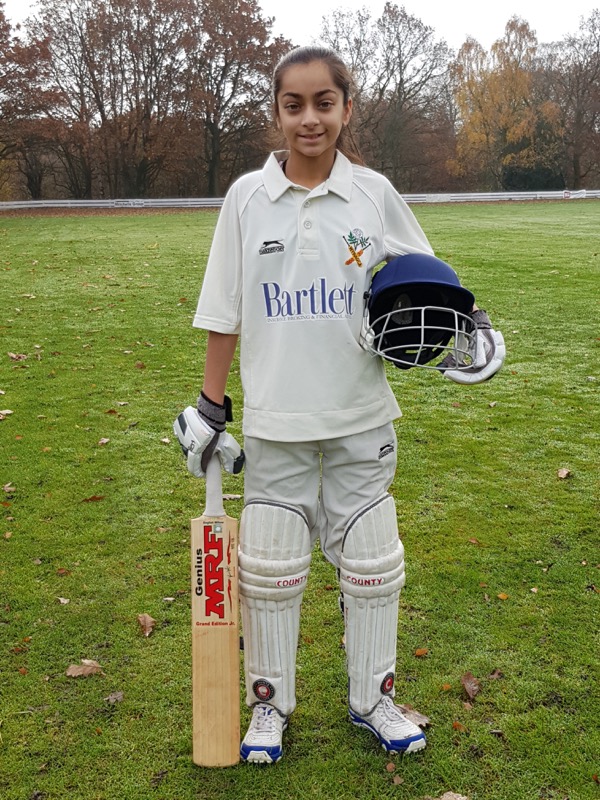 A remarkable young 12-year-old who's been playing cricket for five years, winning numerous trophies, says her biggest dream is to represent England in the national Women's Cricket Team.
Rhia Sedha from Leeds, first fell in love with playing cricket in the back garden with her dad, Deepak, at the tender age of five-years-old. By the time she was seven and playing soft-ball cricket at primary school, her impressed P.E. teacher recommended that she should join the local cricket club.
The determined youngster who attends Allerton High and is captain of the school's girls cricket team, has played under 9's, 11's and 13's cricket while progressing to District and County cricket, and picked up an awe-inspiring number of significant trophies along the way.
Training throughout with her local cricket clubs and completing winter training with West Yorkshire District girls, Rhia has also attended Yorkshire girl's pathways training and Pro Coach at Headingley.
But it's not just girls that she's up against. Rhia explains: "I play cricket in a mixed team for my local club Shadwell CC. Whenever I play, I always play at the same standard regardless if it is boys, girl's or ladies.
"The harder the competition, the more motivated I get. At junior level, I feel that girls are just as good as boys."
This season, season Rhia was named the best bowler in the Airedale and Wharfedale league, a pretty big achievement considering the team is almost entirely boys. She achieved 16 wickets with an average of five runs an over.
With a love for all aspects of cricket, Rhia says: "I enjoy batting, bowling and fielding as they play a big part in a game of cricket, but if I had to choose the one that I am best at, I would say bowling.
"However, I feel it is just as important to be a team player and supportive of team members. I always try to play with a smile on my face and treat each game of equal importance so that I offer a 100% commitment."
Talking about her most-memorable moments, Rhia says that getting the best bowling figures in the history of her local club in Shadwell.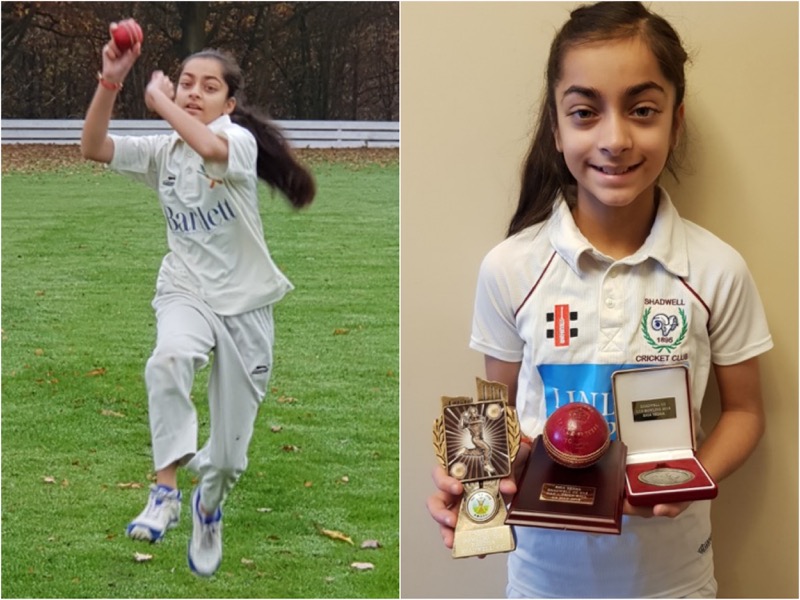 "Whilst playing for Shadwell CC in the under 11's team at the age of 10, I got my best bowling figures of 7 wickets for 0 runs which included a hat-trick for my local club Shadwell was a really proud moment.
"Also, this season was my first season to play in the Northern Women's league playing for Bradford Academy. In one of the games, I took a hat-trick becoming the second youngest player to do so. I have got 2 hat-tricks this season, so 4 hat-tricks in total since playing cricket, that's a really big deal to me."
"Also, as part of winning the girls school cricket tournament last season, I was privileged to be pictured along with my teammates with the Women's Cricket World Cup when it came to our school (this was a reward for winning the tournament).
Rhia takes every opportunity to go to watch cricket and has been to see matches including Yorkshire Vikings, Yorkshire Diamonds and International matches. She's got an impressive array of cricket celebrity autographs and photographs including Brendan McCullum, Adil Rashid, Lauren Winfield, Katherine Brunt and Heather Knight.
"One of my memorable moments was having the pleasure to take a picture with the Women's Cricket World Cup.
Talking about representing England one day in the national Women's Cricket Team, she comments: "I know there are plenty of hurdles and hard work and determination is required to achieve this but I am up for the challenge!"
Rhia's 2018 Cricket Achievements

Yorkshire County U13's Girls Representation
West Yorkshire District U13's Girls Representation
Shadwell Cricket Club (local club):
Best Bowler Award - figures of 17 wickets with an Average of 6.3
Hat trick Bowling Award
League Cricket - Airedale and Wharfdale Under 13's
League Award for Best Bowling with 16 wickets at an average of 5 runs
Bradford Academy Ladies CC representation In the Northern Women's League:
Hat trick - 2nd youngest player ever at age 12 to get a hat trick in the Women's league
School Cricket - Captain for Allerton High School and two-time winner of Leeds School Girls Cricket Under 13s - A total of 2 Hat tricks in the season as previously mentioned.