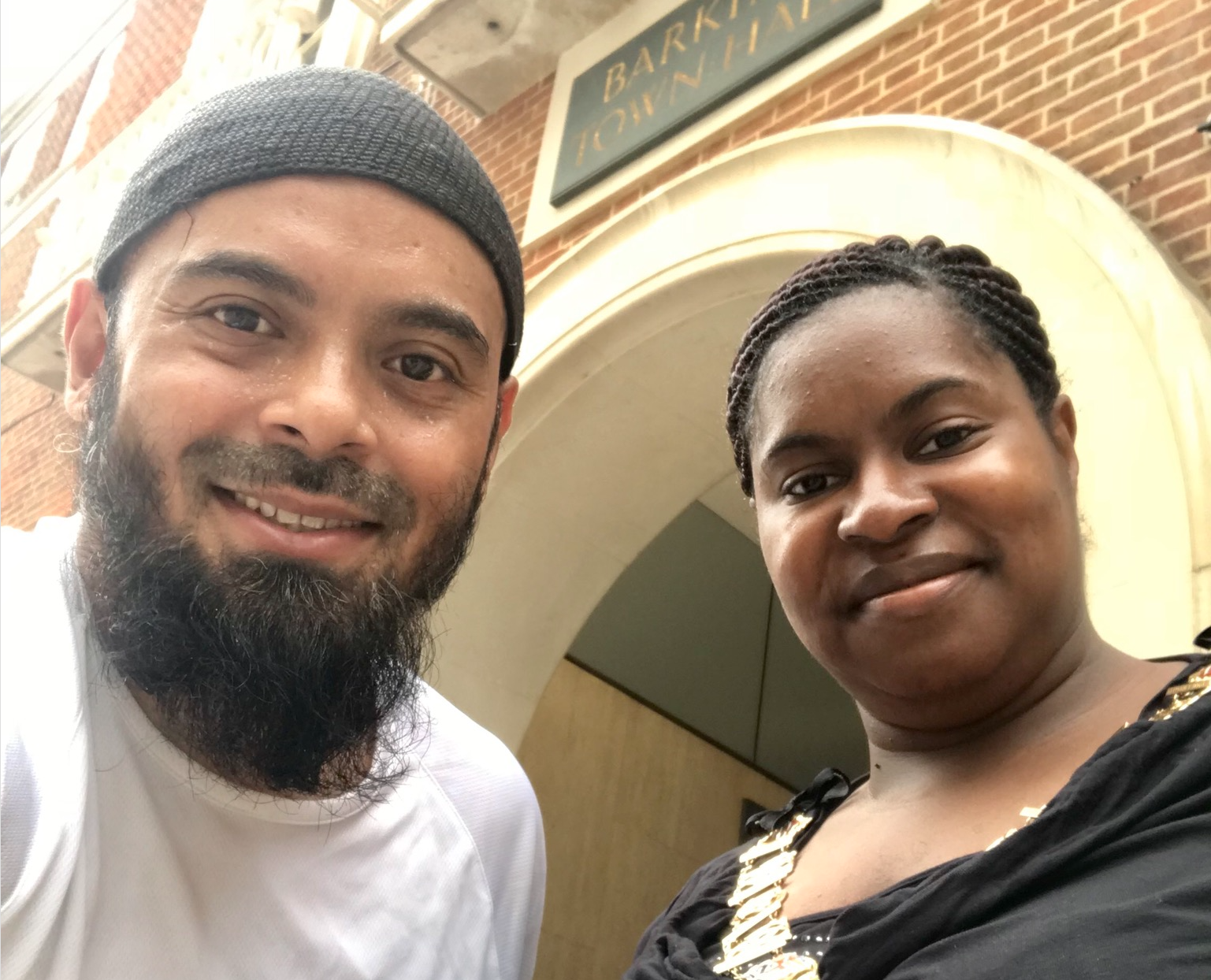 Emdad Rahman successfully completed 100 kilometres to raise awareness of Dementia.
The Barking & Dagenham resident finished his course record today and celebrated with tea and a selfie with the Honourable Mayor of Barking & Dagenham.
Participants on Running Down Dementia are encouraged to lace up, raise £100 and defeat Dementia by running or walking 100km before the end of August and power life-changing dementia research.
Barking Mayor Sanchia Alasia commented, "Dementia has a direct effect not only on the wellbeing of the person living with it, but also their family too, along with impacting on friends, acquaintances, colleagues and the community.
"The consequences are far reaching. Well done to Emdad and everyone who has taken part in Running Down Dementia to raise awareness and revenue for such a vital cause."
Emdad added, "I love Running Down Dementia as its an opportunity to involve and update my family, friends and community whilst running in the streets, open spaces and at parkrun.
"Right now 850,000 people in the UK are living with dementia. Around every one of those people are friends and family, often struggling to keep life on track themselves. But by taking part in Running Down Dementia, I believe I've given hope to them all by funding vital dementia research.
"I'm grateful for the support I've had."
Running Down Dementia is an award-winning challenge from Alzheimer's Research UK and parkrun. It challenges participants to run 100km before 31 August and raise £100 for cutting-edge dementia research.
Alzheimer's Research UK is proud to be the official charity partner of Parkrun UK.
parkrunners have so far helped raise more than £890,000 for world-class research, which will help us in our mission to bring about the first life-changing treatment for dementia by 2025.