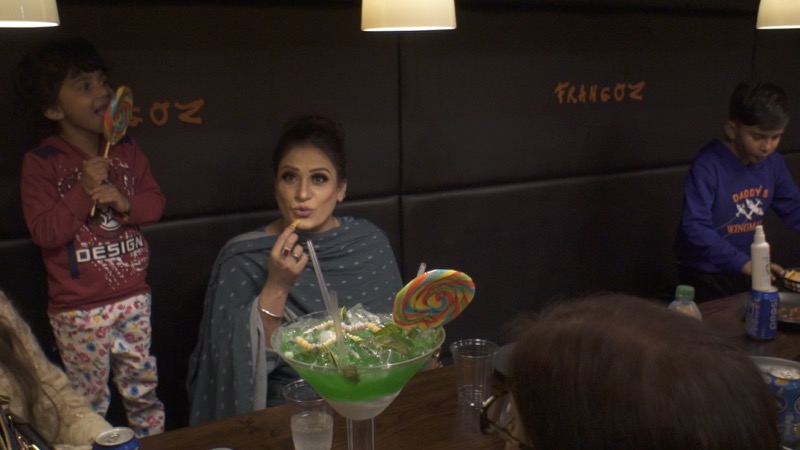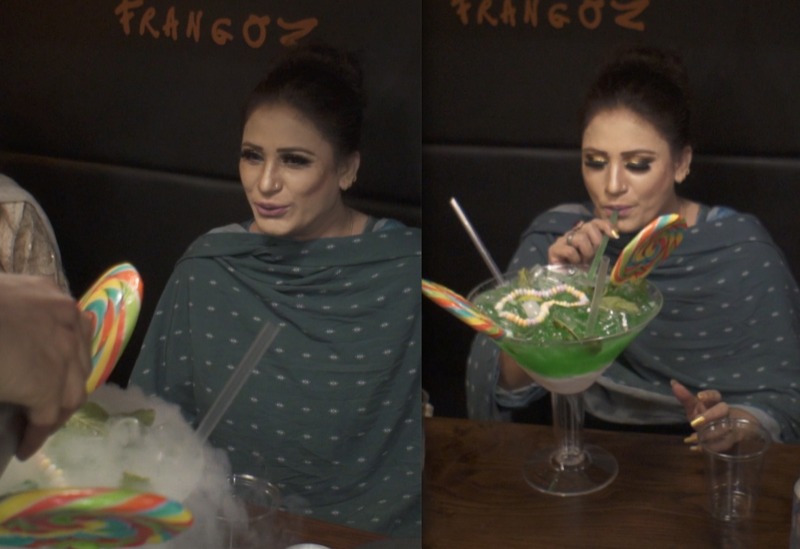 One of Bradford's unrivalled eateries had a generous sprinkle of celebrity star dust grace them when iconic Pakistani vocalist Naseebo Lal popped in for a cocktail and a bite to eat.
Frangoz, on Legrams Lane, who play regular host to the city's big wigs from British music artists to those in the sports arena, bring a world of fusion foods prepared by five star chefs and sweet exclusive creations to Bradford.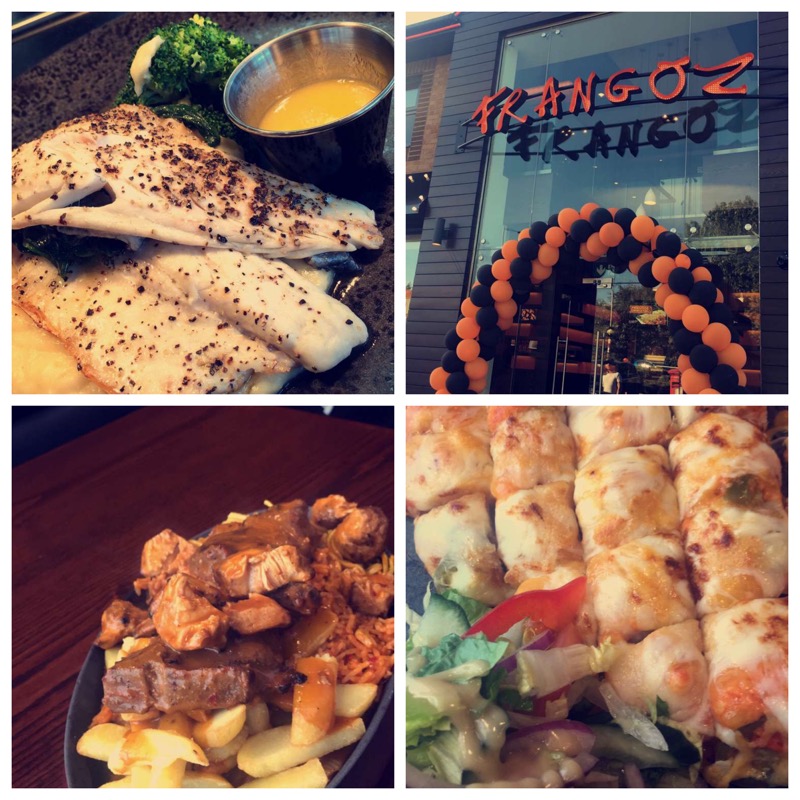 The family-owned and run business has caused quite a stir with their smoking goblets, gigantic freak shakes and their 32oz Tomahawk steaks and more besides; and they simple love giving their guests a treat.
So when father Saj Waris and son Lal discovered they had an opportunity to host Naseebo Lal at Frangoz – they immediately knew they're diners would go 'radio ga ga' for it.
Says Manager Lal Waris: "Naseebo Lal is an old-school traditional Pakistani singer, she's one of the most-renowned female singers of the country.
"Our roots are from Pakistan, and much like many of our customers are fans of Naseebo – especially since her music has been reborn by her collaborations with new artists.
"There aren't many Pakistani stars active on the international circuit , but she is – she's refreshed the traditional Punjabi music scene and created a lot of new fans by engaging with younger audiences."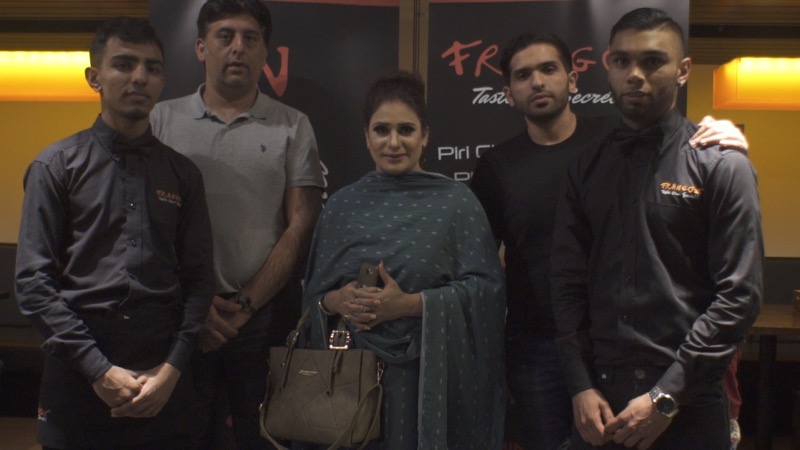 Asian Express wanted to know what Naseebo decided to try out at Frangoz – they've a mammoth menu featuring five different cuisines.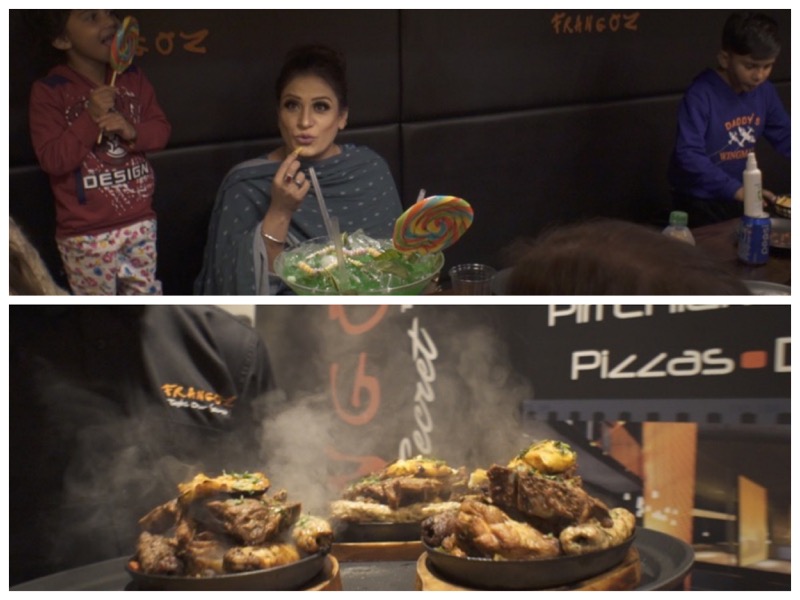 "Naseebo stuck to our desi range on Frangoz menu," reveals Lal.
"She started with our Sizzling Mixed Grill, had a Lamb Karahi, Pilau Rice, a side of Beefy Nachos and Sweet Chilli Chips! And to top it of she went for two of our magical smoking goblets – Virgin Mojito and Strawberry Bliss.
"Her son, who's also very musically talented opted for one of the kids meals."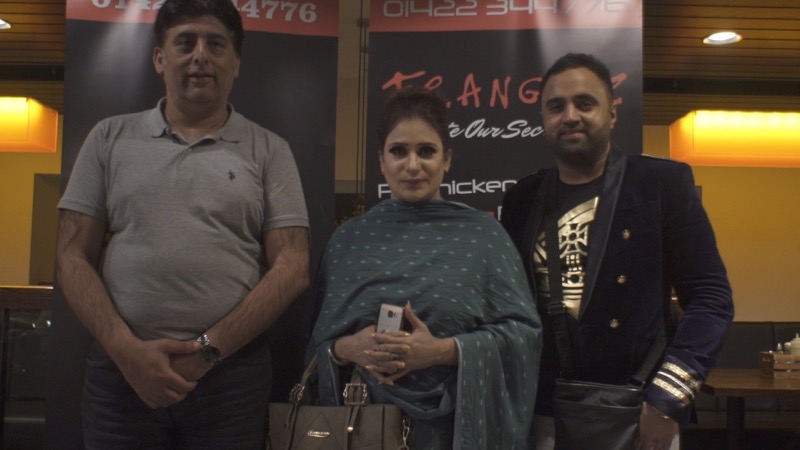 On the day, as word got out that Naseebo Lal was in town, people began to flock to the site. Soon Naseebo had quite a queue of fans for pictures and brief chat, and she obliged gracefully. She even enthralled everyone by singing one of her signature tracks 'ae jo seeli seeli aundi ae hawa'.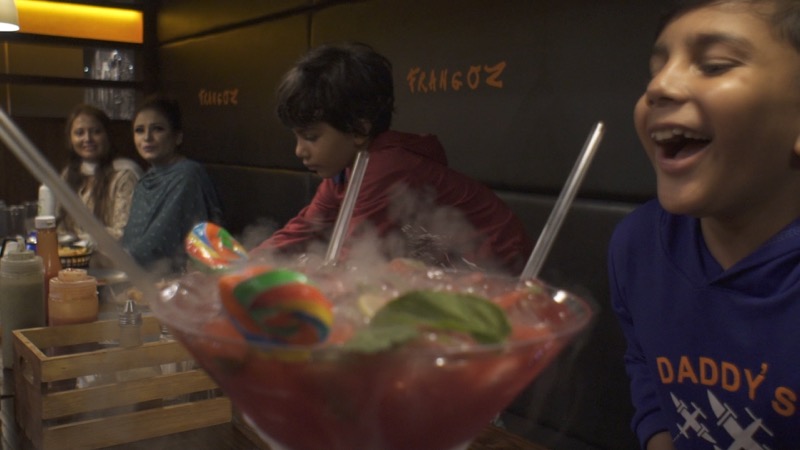 Upon her departure, Naseebo reiterated that she "absolutely loved Frangoz and even more so the love of the people and the City of Bradford."
WATCH THE VIDEO!