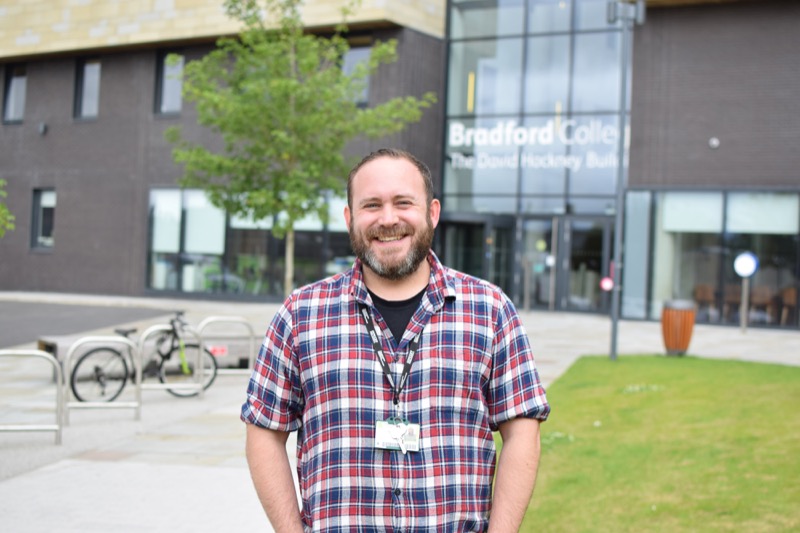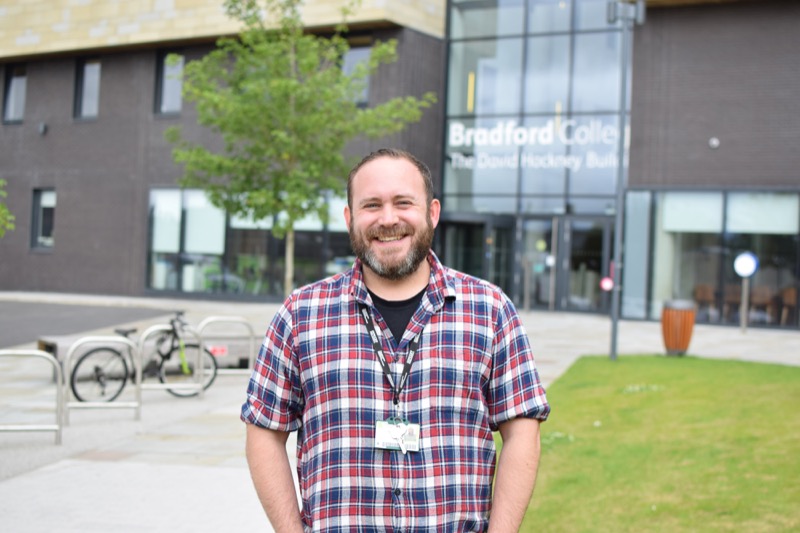 New drama courses are being launched in Bradford in a bid to stop budding actors feeling they must move leave Yorkshire to get drama-school style training.
Bradford College hopes its two new specialised degree-level courses – in acting and musical theatre – will halt the drain of drama talent from the county.
The HND (Higher National Diploma) courses have been designed by the college's drama lecturer and professional actor, Tom Aldersley, who was driven to introduce them by personal experience.
Tom, who has appeared in soaps Emmerdale, Coronation Street and Hollyoaks, hails from Skipton but had to move away from home to find the right training.
"I had to leave Yorkshire and go and live in Manchester for my training and it has always been a bug bear of mine that there wasn't anything suitable closer to home," explained Tom.
"I have used my experience of not just being an actor for 15 years but of having taught at other drama colleges and universities to create courses that are practical, vocational and that will give students the skills and experience that employers want.
"The new courses will effectively create a drama school-type course over two years here at the college and I hope it will attract local talent for whom the cost and practicality of moving away from home, especially to the capital, is a barrier to entering the industry. We should also be attractive to students from further afield too as Bradford is a very affordable city.
"The college has offered performing arts courses for many years but not with the chance to specialise like this before. These courses are much more vocational. Some drama school training is idealistic rather than realistic. This training is all about making the students industry-ready and them proactively getting work. As soon as the students start they will begin developing a professional portfolio and their final performance will be a showcase to industry professionals including directors and agents."
The courses are being offered via the college's Northern School of Creative Industries.
Tom believes Bradford's growing reputation as a filming location could also be a draw to students. Two major TV hits have been filmed at Bradford College in recent years – Gunpowder for the BBC, featuring Kit Harrison and Liv Tyler, and Kay Mellor's ITV drama Girlfriends, which starred Miranda Richardson, Zoe Wanamaker and Phyllis Logan. Bafta-winning period drama Peaky Blinders and the comedy film Funny Cow have also been shot in the district and Bradford is also the world's first UNESCO City of Film.
"With the increasing number of productions will come greater opportunities for work experience and networking," Tom said.
"The college also has strong links with the Royal Shakespeare Company, working with them and the Alhambra Theatre on education projects for local schools.
"Students will also have the chance to gain direct employment opportunities through a theatre company run by our graduates.
"I believe we are offering something quite unique in Yorkshire and a viable alternative to going to drama school in Manchester, Birmingham or London.
"No previous experience is necessary and we welcome mature students. The age of those already signed up ranges from 20 to 50 years."
The courses run for the first time this September and anyone considering applying can call Tom for an informal chat on 01274 433 333 or find more details on the college website or attend the next open day on Saturday July 7.