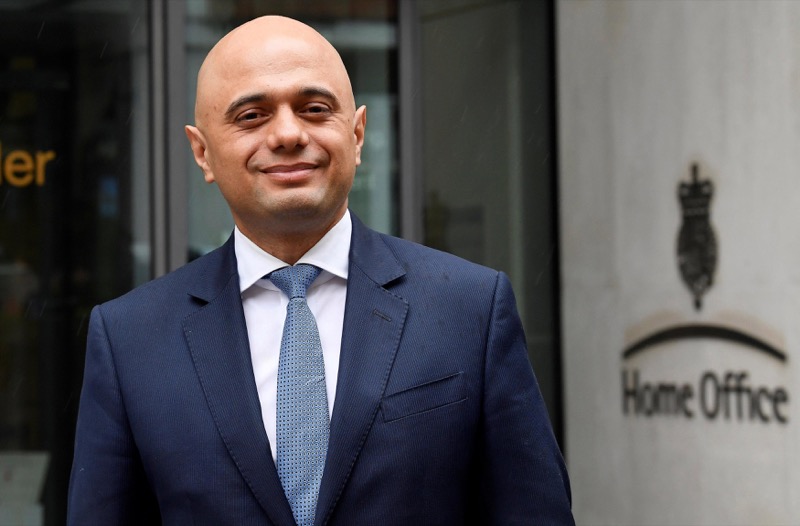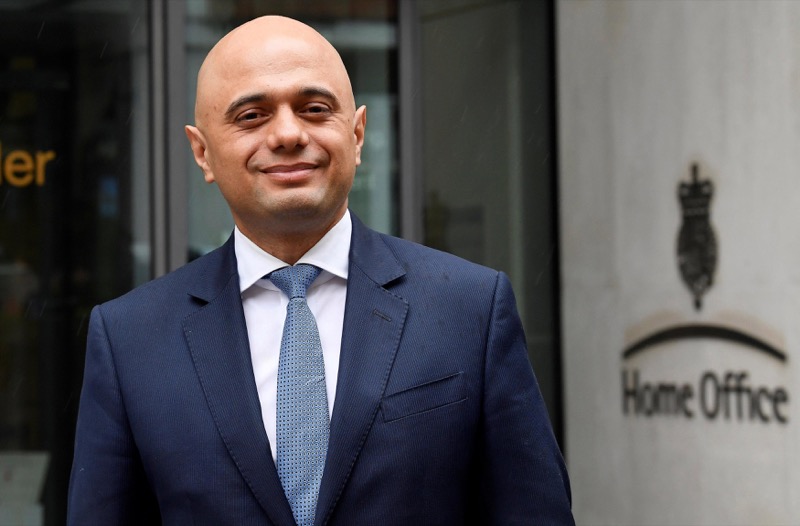 Sajid Javid was promoted to Home Secretary on Monday 30th April following Amber Rudd's abrupt but much-called for resignation over the 'Windrush Scandal'.
For much of Theresa May's premiership, Sajid Javid's been a Cabinet minister on the sidelines. Mr Javid, a former investment banker and MP for Bromsgrove since 2010, has been communities secretary for about 18 months.
The 48-year old, who previously served as business and culture secretaries, led the government's response to last year's Grenfell Tower fire disaster.
A protege of George Osborne, Mr Javid is not particularly a close ally of the prime minister herself. He was demoted in the first May reshuffle, moved from the business department to local government.
In subsequent reshuffles there were always whispers that she might let him go, but somehow he hung on.
Many are now touting that his promotion to Home Secretary marks a big change in his fortunes and is a smart appointment.
However, he did face calls to stand down as business secretary over his response to the steel crisis in 2015 which saw Tata Steel cut thousands of jobs.
On housing, he has lobbied tirelessly behind closed doors to kick-start house building, demonstrating to the public that he is with them even if the political appetite for radical change doesn't exist in the Treasury or Number 10.
He also is someone who has already expressed public anger about the Windrush fiasco. He's also an experienced minister, who has been at several departments without major calamities.
For him, challenges ahead are huge. But for him the opportunity is too.
Ms Rudd's departure came after she faced mounting criticism over her handling of the Windrush scandal and immigration policy.
The Windrush generation settled legally in post-war Britain and automatically got the right-to-remain in the UK – but the UK government did not keep a record of everyone in that position.
Some people who do not have the paperwork to prove they are in the UK legally have been detained, lost their jobs and denied access to medical care.
This has prompted calls for the government to abandon its "hostile environment" policy on illegal immigration, which Ms Rudd and Mrs May continued to defend.
Mrs May might have had more obvious Cabinet allies in Northern Ireland Secretary Karen Bradley, her predecessor James Brokenshire and party chair Brandon Lewis.
However, it's clear it would have been dangerous to put someone in to clean up Windrush who had worked in the department when that policy was being implemented. Mr Javid doesn't have any of that baggage.
As a second-generation migrant, he brings empathy to a department that has been badly damaged by its inhumane treatment of the Windrush generation.
His background makes him the perfect frontman to begin righting those wrongs. His appointment as culture secretary in 2014 made him the first of the 2010 intake to make into Cabinet.
Speaking shortly after his new appointment, Mr Javid stated he would be looking "very carefully" at existing policy.
"The most urgent task I have is to help those British citizens that came from the Caribbean the so-called Windrush generation and make sure that they are all treated with the decency and the fairness that they deserve," he said.
The Home Office sits at the heart of some of the most complex and challenging decisions in government. His promotion as the new Home Secretary will see him face massive tasks, including him trawling through a dozen dossiers from the police and intelligence agencies asking for permission to intercept the communications of people who are a threat to the UK.