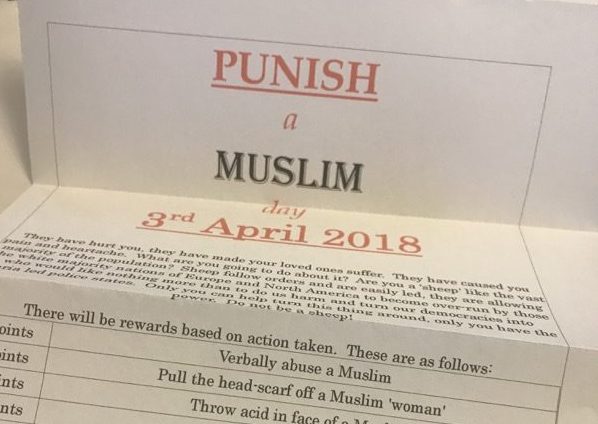 A 21-year Nursing student was left shaking after she opened an envelope containing the appalling 'Punish a Muslim Day, April 3, 2018' letter at her home in Rooley Avenue, Bradford.
Zainab Ashfaq, niece of Ali Baba Carpets owners opened the white envelope, which was stacked up amongst the family's post over the last couple of days. It bore the home address but wasn't marked up for anyone in particular's attention.
"At that time, I didn't think anything of it and sat down and opened it. The paper was folded inside, so I unfolded it and saw that it was the same hate mail 'Punish a Muslim' flyer that had been circulating around social media and the news," says Zainab.
"As I was holding the letter my cousin, who was with me, told me to let go of it immediately. I think he must've had read something online about chemicals being involved with the letter."
Zainab says she felt 'a weird tingling sensation'.
"I was shaking and horrified. My cousin's baby daughter was right next to me at the time and was concerned the letter might be contaminated. We immediately called the police."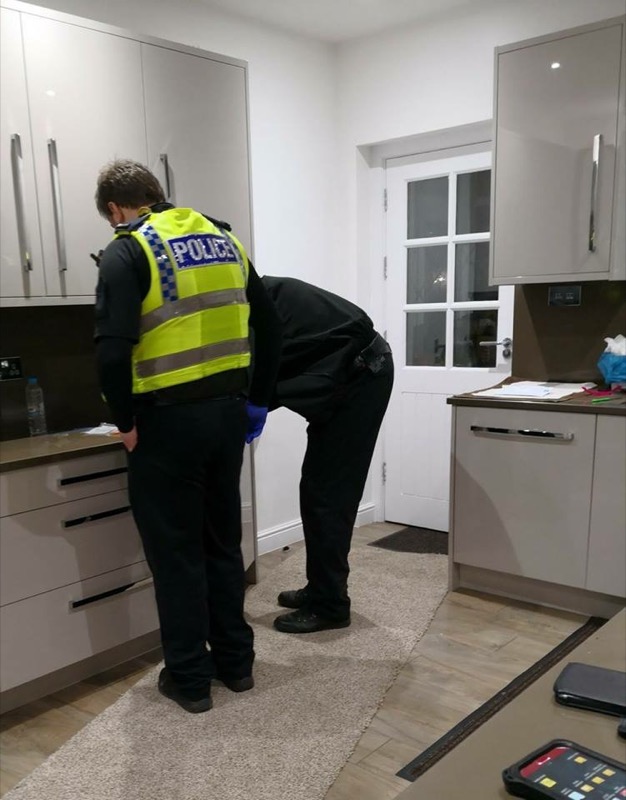 "I was panicking. My hands felt all itchy. I was revolted to have been holding that disgusting letter, and put it out of reach in the kitchen.
"The lady on the phone told me to not be alarmed as she was going to send the police, ambulance and CID and fire service outside my house.
"She told me to wash my hands and not to touch anyone or anything. I called my other cousin downstairs, he took care of the baby and also unlocked our house door, to wait for the emergency services to arrive."
"They arrived within five minutes and evacuated us out of the house so they could carry out forensics on the letter. It took around an hour.
"I was advised to change my clothes just in case. I had a full health check and I thankfully I was okay."
Police confirmed there were no chemicals or powder evident in the envelope or on the letter.
"They did take both pieces away with them in bags for further forensic testing.
"By this point my hands felt much better, I washed them several times too and the tingling sensation reduced. I think my reaction to the letter was psychological," adds Zainab.
The North East Counter Terrorism Unit, which is heading up the investigation into the vile communication being sent out to Muslims across the country, will not reveal the exact amount of letters received so far.
A spokesman for West Yorkshire Police said: "West Yorkshire police are aware of concerns in the community about reports of a 'Punish a Muslim' letter received in Bradford on Wednesday evening, and rumours circulating on social media that the letter contained chemicals.
"Early tests show no chemicals were present and the letter has been recovered for forensic examination as part of the wider investigation being led by the North East Counter Terrorism Unit.
"Local police and partners will continue to support victims and provide reassurance to the wider community.
"Victims should contact the police if they receive a letter and do their best to preserve it prior to an officer arriving.
"We are taking these hate crimes extremely seriously and the community can be confident they will get an effective response."
Zainab advises: "Avoid any letters that have been posted to your address with no name or specific person it has been addressed too. The envelope was white, had a Royal Mail Sheffield stamp and second class postage stamp on it.
"If you receive this letter, report to the police as the more evidence they have, the more chance they have of tracking it down! I already asked police what protocols they have put into place for the 3rd April to keep us safe and they are working on it, so please stay calm and don't worry.
"Though the experience made me feel overwhelmed and very nervous at first, however I'm okay now and feel much better.
"I'm confident the police are doing the best they can to keep us safe, their service alongside the other emergency services were brilliant in dealing with this situation and let's hope they can find something and put a stop to it, to make our community and this country more comfortable."