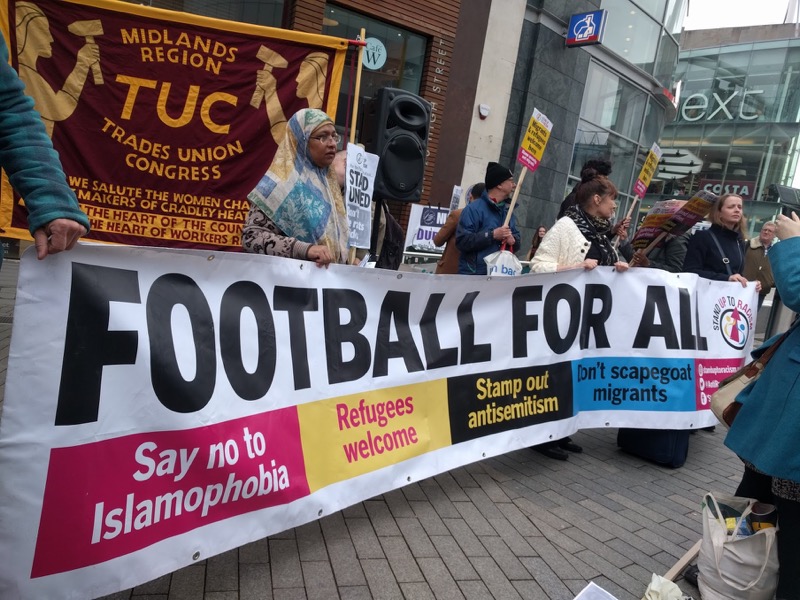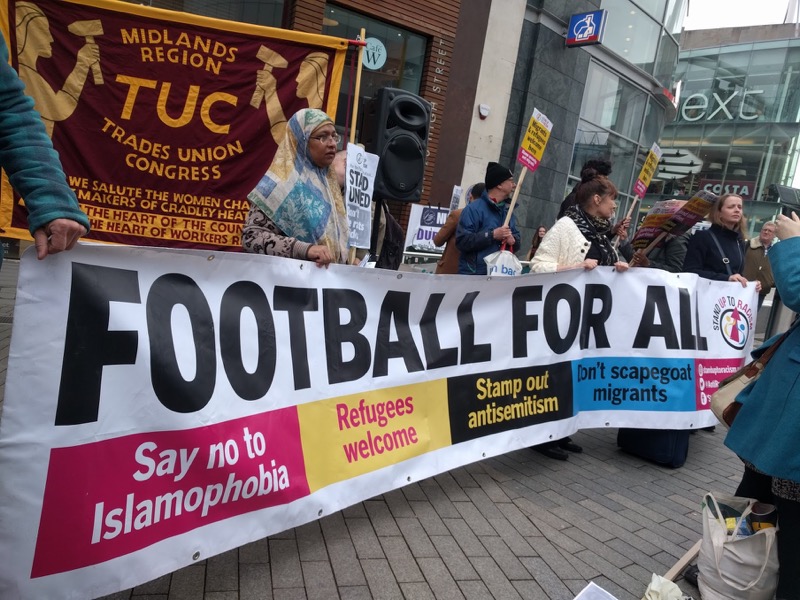 As thousands marched through Birmingham chanting Islamophobic slogans, community groups, trade unions and anti-racists held a unity event in Birmingham city centre to show the community stands together against attempts to stir up hatred and division.
The event organised by Stand Up To Racism on 23rd March was supported by national and local trade unions, community and faith groups, and included MPs Shabana Mahmood (Birmingham Ladywood) Preet Kaur Gill (Birmingham Edgbaston), Roger Godsiff (Birmingham Hall Green) and Liam Byrne (Birmingham Hodge Hill).
Celebrating the diversity of the city and pledging to stand up to racism, Islamophobia and anti-Semitism, crowds heard from speakers from a cross-section of Birmingham.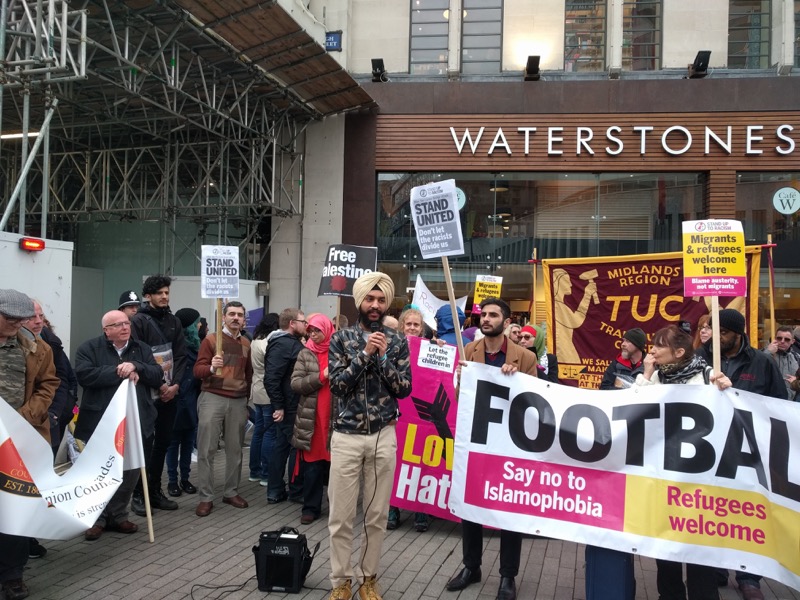 At one point, a group waving Football Lads Alliance (FLA) banners marched towards the anti-racist event apparently attempting to break it up, but police kept them from breaking through the lines.
As anti-racists chanted "We are black, white, Muslim and we're Jews (and we're gay!)", those holding FLA banners threw beer cans and chanted "you're not English anymore".
Fears of Islamophobia being spread on the FLA marches were confirmed when the leader of the far-right For Britain Party spouted rhetoric about the "horrors this religion is bringing to our society. I will say so and I don't give a damn who is offended".
Founder of the far-right English Defence League Tommy Robinson was also greeted with cheers on a march under the banner of the Democratic FLA (DFLA).
Around 3,000 were estimated to have marched under FLA and DFLA banners in total, almost half the number originally estimated by the organisers.