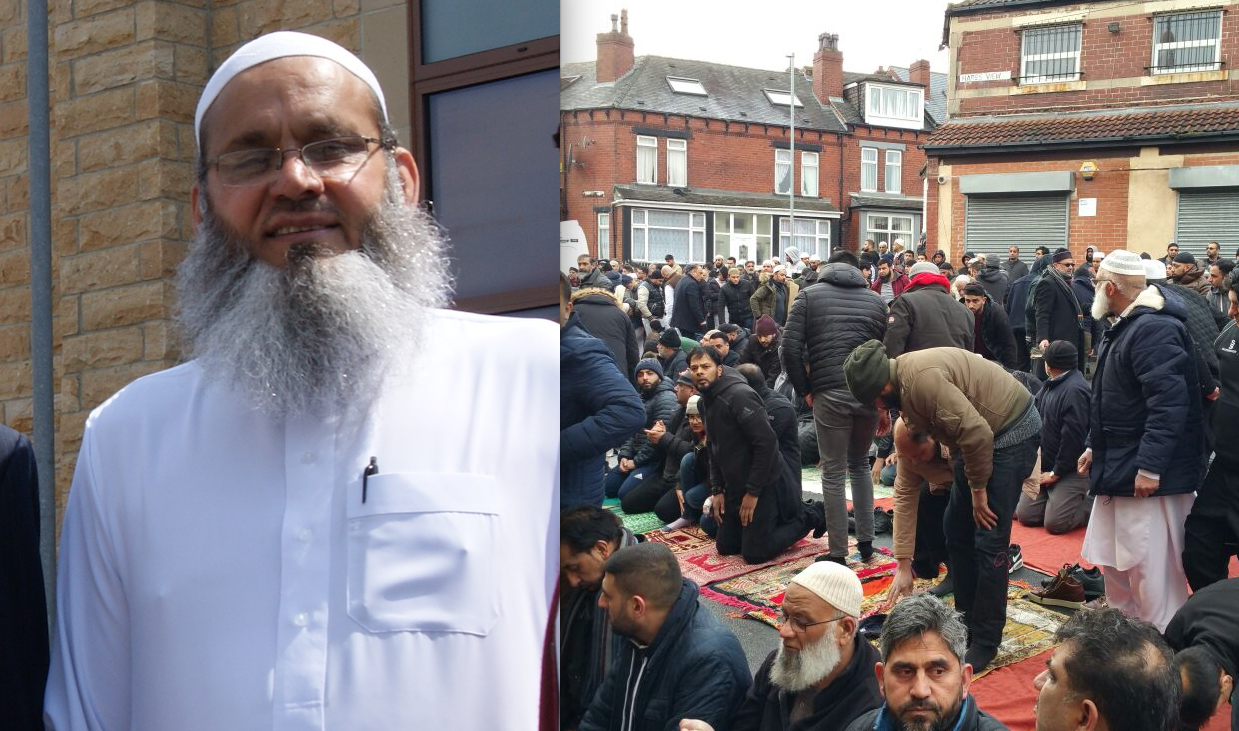 Largest Muslim funeral in Leeds as thousands offer Namaz-e-Janaza of community hero Akhlaq Hussain Mir
The funeral of a man considered to be a "pillar of the community" witnessed the biggest Muslim funeral in Leeds take place. Thousands of mourners overflowed into the mosque's adjoining streets to offer the Namaz-e-Janaza (funeral prayers) for Akhlaq Hussain Mir.
66-year-old Mr Mir, chairman of the Al-Hassan Education Centre in Leeds – which he assisting in establishing, died after his battle with cancer.
His funeral took place at Masjid-e-Quba on Tuesday 13th February, a mosque in which he played a key role in building.
Mr Mir was renowned as an advocate and ambassador for Muslim people in Leeds, devoting almost all of his time assisting the community. He has been part of many Islamic centres and the construction of them in the past 25 years.
Setting up an Islamic funeral service was considered the highlight of his many achievements, and often helped raise money for people who were struggling to meet the costs of burying their loved ones.
Mr Mir was a humble but stalwart figure and visionary of integration amongst both the young and old. He would be seen devoting all his time to assist families in Leeds on all kinds of matters and worked closely with local authorities in instigating services for Muslims in Leeds.
In particular, Mr Mir was a hugely fond of encouraging the youth to take part of any developments for the benefit of the Muslim community as well as promoting integration with wider society.
Speaking to the Asian Express Aihtsham Rashid, a close friend of Mr Mir, said: "Akhlaq sahib led the way for a funeral system for Muslims in Leeds. We didn't have a Muslim cemetery in Leeds back in the day, and he worked really hard to ensure that changed.
"Mr Mir helped build this mosque and the Al-Hassan Education Centre, he ensured any money went straight back into the funding of the centre.
"He was exceptionally humble, honest and wholly dedicated to the public, particularly younger people.
"He was a huge personality and now he's gone there's a huge void, he'll be missed sorely."