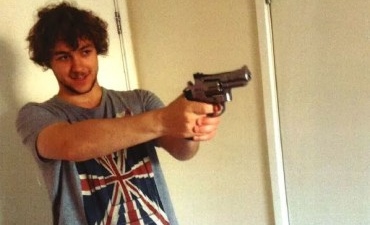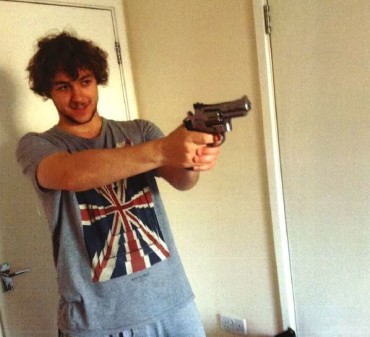 A man, who left a homemade bomb on a tube train, has been sentenced to 15 years' imprisonment, following an investigation by the Met's Counter Terrorism Command.
Damon Joseph Smith, 20 [23.11.96] a student of Abbeyfield Road in Rotherhithe was sentenced today, Friday, 26 May at the Old Bailey.
He was found guilty on Wednesday, 3 May at the same court of unlawfully and maliciously making or having in his possession or under his control an explosive substance with intent by means thereof to endanger life or cause serious injury to property in the United Kingdom, contrary to section 3(1)(b) Explosive Substances Act 1883.
On 20 October 2016, officers from the British Transport Police (BTP) were called to North Greenwich Underground Station after train staff reported finding a rucksack containing a suspicious device in the front carriage of a train travelling eastbound on the Jubilee Line.
The station was evacuated while specialist officers from the Metropolitan Police Service and BTP attended and made the item safe. It was taken away for forensic examination and subsequently found to be an improvised explosive device (IED) comprising of almost 153g of low explosive material and shrapnel, including ball bearings.
An investigation was immediately launched by detectives from the Met's Counter-Terrorism Command.
As a result of extensive CCTV analysis, Smith was quickly identified as a suspect.
He was captured on camera carrying a holdall shortly after 10:30hrs that morning as he entered Surrey Quays Station where he caught an Overground train to Canada Water before switching to a westbound Jubilee Line train. He got off at Southwark before boarding a train in the direction he had just come from.
Smith got off this tube train at London Bridge, leaving the rucksack – which had been concealed in the holdall – behind. There were at least 10 passengers in the carriage. Only 19 minutes had passed since he first entered Surrey Quays.
A short time later, one of the passengers saw the abandoned bag and it was reported to the driver at Canary Wharf. The driver, having noticed wires and a clock, radioed ahead.
At approximately 11:00 hrs, the train and North Greenwich Underground Station were evacuated; the device was later found to have been set to go off at approximately 11:02hrs.
As events developed, several miles away Smith casually made his way to university.
On the morning of 21 October 2016, at 12:25hrs, Smith was arrested under the Terrorism Act by officers, assisted by armed colleagues, in the street on Holloway Road, N7.
He was taken to a south London police station where he was interviewed about his actions the previous day.
During a search of his home, officers found a blank firing pistol, a BB gun, a knife and knuckleduster. When officers examined his social media accounts they discovered that Smith had 'liked' a number of videos relating to explosions and had shared articles, on social media, about the current threat level.
More significantly, officers discovered a number of shredded documents. These were carefully reconstructed by a forensic scientist and found to be pages from an online magazine that gave instructions on bomb-making.
A 'shopping list' of bomb materials – created on 2 September 2016 – was recovered from his iPad. Components to make an IED were also found at the house.
As a result of all of the evidence accrued, Smith was charged on 26 October 2016.
Commander Dean Haydon, Head of the Met's Counter Terrorism Command, said:
"We have seen this week the horrifying impact a bomb can have. And whilst there is no connection between Manchester and Greenwich it brings into stark reality just how devastating it could have been. The bomb Smith made was a viable device, but it failed to detonate, which was our good fortune.
"I would like to praise the public who informed the train driver of the abandoned bag; because of their quick intervention we were able to make it safe and identify Smith.
"At this time of heightened security we ask everyone to remain calm but alert, to report anything that causes concern immediately; if you have suspicions about someone's behaviour call police."
If you suspect something, don't delay – Just ACT. Contact us by calling the confidential anti-Terrorist Hotline on 0800 789 321. In an emergency dial 999 #ActionCountersTerrorism.