Incredible Bulk: Mum-of-five annihilates half her body weight & transforms into yummy mummy
---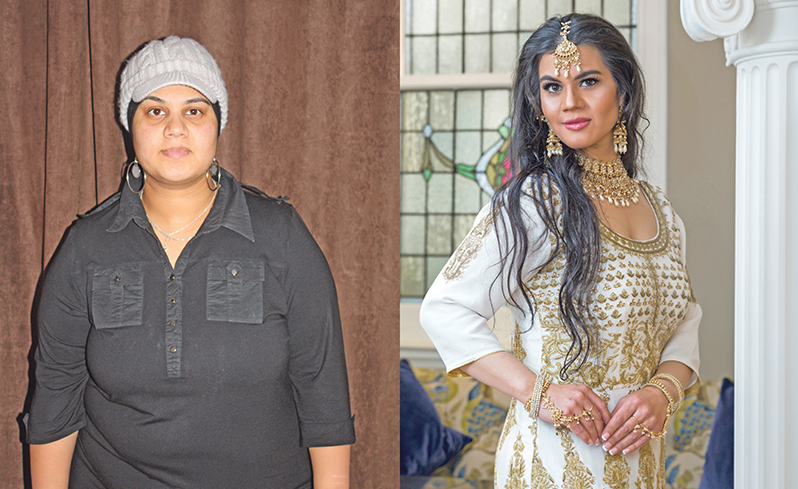 A mother-of-five armed with a cast-iron will has lost almost half her body weight, transforming her from "some moti" to the ultimate "yummy mummy." She did all this by her changing her attitude towards food.
Injecting herself every day to cope with life, Rehana Abbasi who weighed a whopping 19-stones (266-lbs) at her heaviest, faced the very real life-threatening reality of blood clotting in her body.
Ever since becoming pregnant and giving birth to her first child in January 2004, Rehana's weight had been on a complete roller coaster ride. Her weight-troubles doubled after her second child within a year of the first.
Though she did initially shift a very impressive five stones in weight, she found it all slowly kept piling on, due to her further pregnancies. By the time baby number five came along in 2013, things were way, way out of control.
But then a defining moment, at a Bradford boutique, set her on the path to addressing the "bull by the horns", so-to-speak, and finally put her mind to changing her life around.
"I walked into the shop and spoke to the lady in English as I normally do, and asked a question about a product," Rehana recalls.

"She stared at me and then turned around and shouted somewhere into the back of the shop, to someone who I assume was the owner, in Urdu: 'Koi moti aayi hai, aa ke us ki help karo' (some fatty is here come and help her).'

"I think she had thought that I didn't understand Urdu/Punjabi - it often happens because I have a strong Scottish accent and people assume I only know English."

"I walked out of the shop, back to the car with tears welling up in my eyes… that's when I decided no more."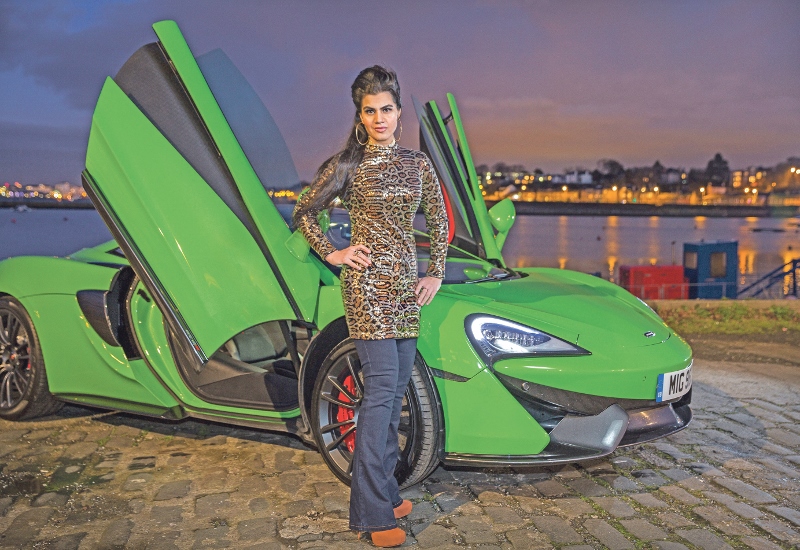 Rehana arranged consultations with her doctors, dieticians and personal trainers, and was on a mission to gather expert knowledge and put her very-own weight-loss scheme together.
Devising a protein-based plan with a strict calorie controlled intake combined with exercise, she shifted an astonishing nine-stones (126 pounds) in weight.
Now at a sensational size 10, and life-changing 142-lbs in weight, Rehana has rediscovered the fun in life. She says the biggest difference is that she gets treated with so much respect now compared to before, "it's unreal" she says.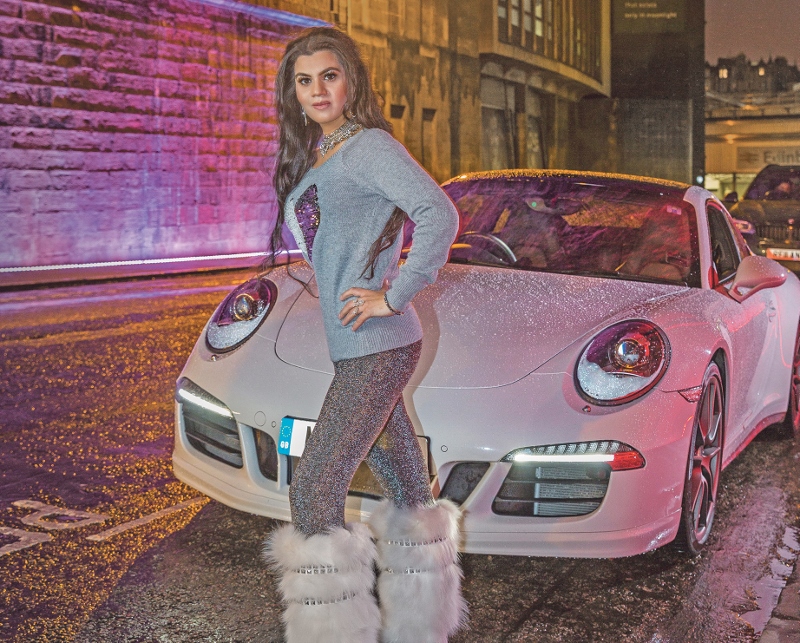 "I could always sense a feeling of being looked down at or being frowned upon or people thinking negative of me. I couldn't even walk into a normal high street clothes shop for about ten-years it was so embarrassing carrying all that weight.

"Now it's like everyone wants to know me or be associated with me in some way, but I'm not complaining," she laughs.

"I get loads and loads of attention. When I go to the cinema, shopping or just generally when I'm out and about, I notice many envious looks from other women!"

She says: "All of my success is only through Allah Subhanahu Wa Ta'ala.

"…and keeping the weight off is as equally challenging as losing the weight.

"But the best way is stick to the calories your body needs, and you will be able to maintain your weight.

"It's all about calorie-control and will power - it's difficult but not impossible.

"Many people put weight back on, and one main reason is they move away from the diet plan they were on to lose the weight to begin with.

"The harsh truth is that you really must stick to a calorie controlled diet and change your eating habits for life to maintain your weight and not just for when you're losing weight or you will put it back on."