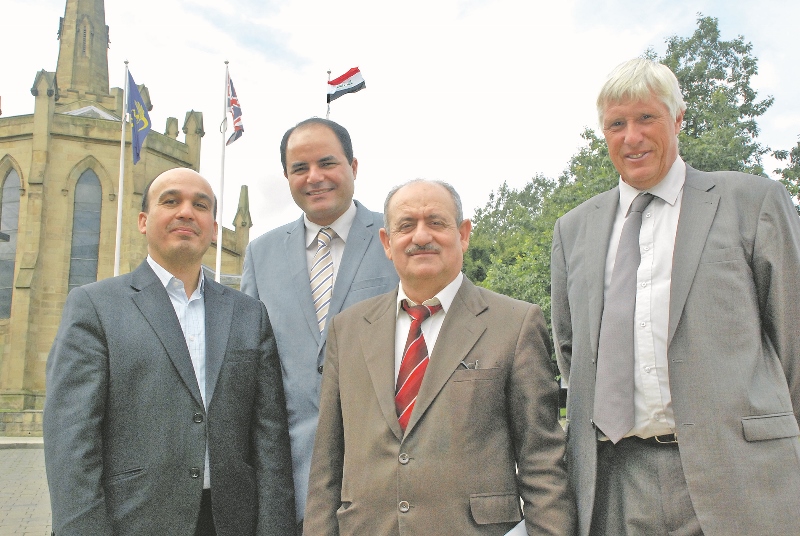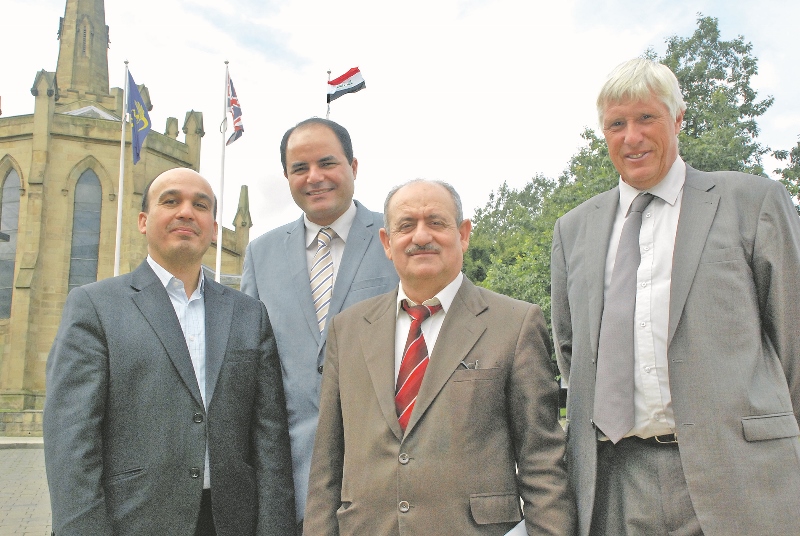 University welcomes visit by Iraqi Cultural Attaché
A visit by a leading figure in Iraqi higher education and diplomacy helped forge the latest link between his country and a West Yorkshire university last week.
Former President of Baghdad University and now Cultural Attaché at Iraq's UK embassy, Professor Mosa Almosawe, visited the University of Huddersfield as part of a fact finding mission.
Joined by his colleague, Mr Moaiad Abdulriha, the pair were given a guided tour around the facilities before meeting with Iraqi postgraduates currently conducting research at the site.
The visitors were accompanied by Project Delivery and Support Officer Dr Mostafa Alghadhi and Programme Director Ray Dance, both from the University's Research and Enterprise Department.
"The next phase in the relationship is likely to be a programme of staff visits between Huddersfield and Baghdad," said Mr Dance, who added that Professor Almosawe and Mr Abdulriha had enjoyed meeting the Iraqi students and had been impressed by facilities for subjects such as advanced engineering and pharmacy.
"Engineering is one of the areas that will be the focus of a partnership with Baghdad University," Mr Dance added.  "Professor Almosawe is a highly-qualified civil engineer himself, having studied the subject at postgraduate level at UK universities."
Professor Almosawe toured the University's School of Applied Sciences in the morning with visits to facilities for pharmacy, pharmaceutics and pharmacology, forensic science, organic chemistry, chemical engineering and the Bruker x-ray diffraction lab.
Following lunch with the University's Pro Vice-Chancellor for Research and Enterprise, Professor Andrew Ball, the visitors were escorted to the School of Computing and Engineering, which is home to the Institute of Railway Engineering, the Turbocharger Research Institute and the EPSRC Centre for Innovative Manufacturing in Advanced Metrology.