Filmmaker Dibakar Banerjee: "It's a film made with all my blood and guts in it"
---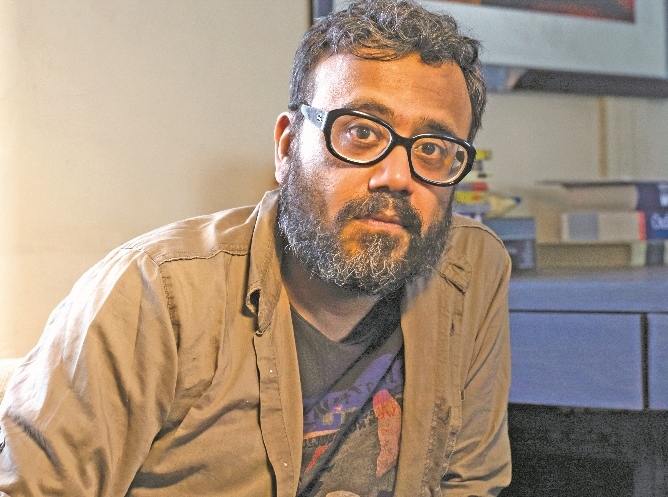 Filmmaker Dibakar Banerjee says he is co-producing 'Titli' as he couldn't have directed it with the "intensity, talent and vision" as his protege Kanu Behl, who's making his directorial debut with the film.
This is the first time that Banerjee has produced a film for his assistant director.
"Unfortunately, I couldn't have bettered Kanu's intensity, talent and vision. So this was the next best option," Banerjee said in a statement
Calling it "one of the best directorial debuts ever", Banerjee said: "'Titli' takes off where 'Khosla Ka Ghosla' leaves off and then throws it out of the ballpark."
Behl's successful association with his mentor, Dibakar started in 2007. He began as Banerjee's DA (director's assistant) and script supervisor on 'Oye Lucky! Lucky Oye' and became his chief assistant director and co-writer on 'Love Sex Aur Dhokha'.
Talking about his fruitful collaborations with the acclaimed filmmaker, Behl said: "It has been an interesting association with Dibakar over all these years and I've had much to learn.
"We're both excited and looking forward to 'Titli' release. It's a film made with all my blood and guts in it and I'm keen to find out how the audiences will react to it."
Produced by Bannerjee and presented by Yash Raj Films, the gritty family drama is set in Delhi. Starring newcomers, Shashank Arora and Shivani Raghuvanshi, Ranvir Shorey, Amit Sial and Lalit Behl, in a tale of a dysfunctional family and a man's struggle to escape his oppressive family.
The film made its world premiere in the UnCertain Regard section of Cannes International Film Festival last year.