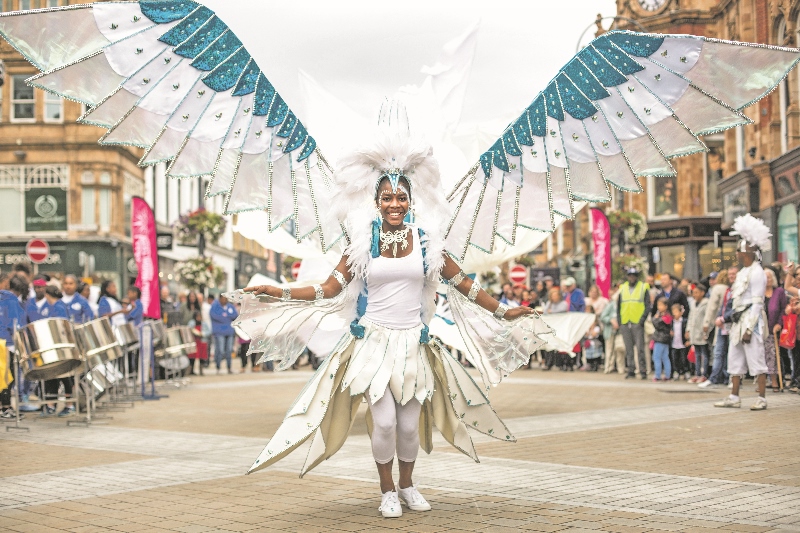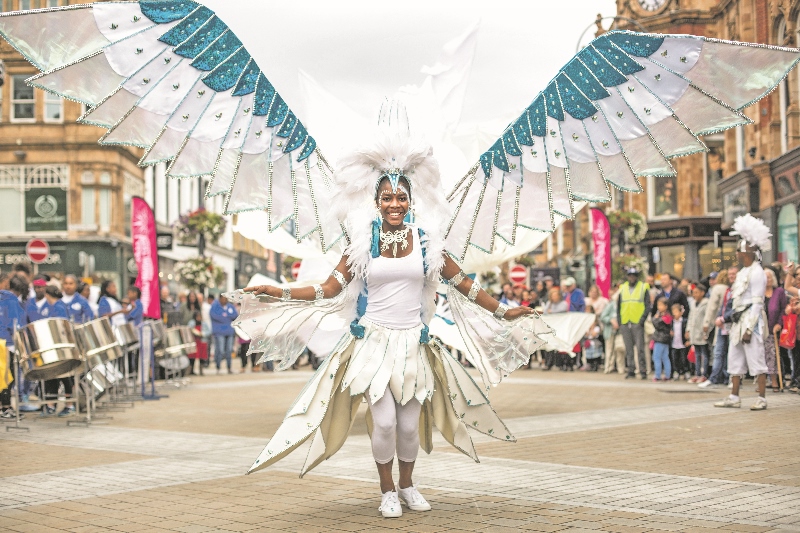 Sea of colour overtakes city on Bank Holiday Monday
Over 100,000 people from across the country packed Leeds' streets last week as the infectious beats of the Leeds West Indian Carnival returned for its 48th year.
Parading through Chapeltown, extravagant costumes, vibrant colours and sumptuous foods were all seen across the day of entertainment, sharing sights, sounds and scents from the Caribbean.
Despite the threat of rainfall, visitors still turned up in their numbers to celebrate the event which has been running since 1967.
The usual selections of exotic foods, from the classic Jerk Chicken to Curry Goat, were offered up alongside music lessons on instruments such as the Calypso, Steel Pan and Soca.
Carnival founder and chairman, Arthur France MBE, may now be 80-years-old but that does not stop him from working on the event every year.
Determined to share his experiences of 'home' with his neighbours in Leeds, he said he is determined to continue growing the carnival to reach even larger audiences.
Speaking before the parade, he said: "The first Carnival parade in 1967 went from the streets of Chapeltown to Leeds Town Hall.
"With our 50th anniversary fast approaching we are working with a range of partners to look at sharing this Leeds gem with wider audiences by hosting more events in different locations and hopefully to see a return of the parade to the city centre in 2017.
"Leeds Carnival will always have its roots and heart in the local communities who have worked so hard to bring the event to life.
"However, with a milestone anniversary and the city's bid for European Capital of Culture just around the corner, we want to make sure that the residents, business sector and visitors alike can share in the harmony, pride and joy that the Carnival brings to Leeds."
As well as uniting different communities, the event also helps to generate millions of pounds for the local economy every year.
A study by Leeds City Council last year estimated that spectator spend at the parade contributed at least £2.7 million to the local economy.