97-year-old grandad scoops lifetime achievement accolade
---
Bradford celebrates Pakistan Independence Day
A nonagenarian from Pakistan, who set up his first business in Bradford almost 50 years ago, has been honoured with a prestigious award for his ongoing work in the city.
97-year-old Fazaldin Farooqi was awarded the Rashid Awan Lifetime Achievement Award last week from the Pakistan Society of West Yorkshire (PSWY) to coincide with Pakistan Independence Day.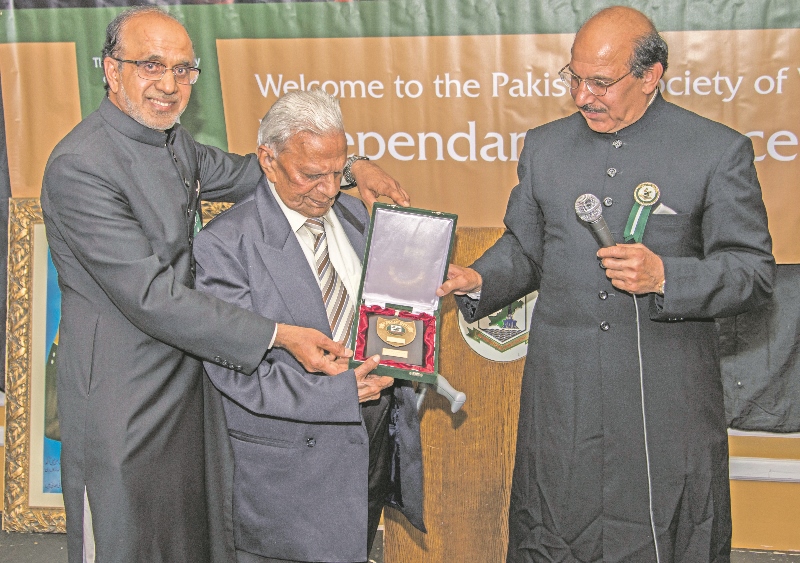 Established in October 1993, the PSWY is a non-political organisation which brings people together for a day of celebration, coinciding with Pakistan Independence Day.
Set up by the UK's first police officer from an ethnic minority background, Rashid Awan, the group host an event every year to celebrate their cultural roots and British values.
Sadly, Mr Awan passed away two years ago and in his honour, the Rashid Awan Lifetime Achievement Award was created to celebrate one British-Pakistani every year, who has made a positive impact in society.
The inaugural award was this year presented to Mr Farooqi, a businessman who has called Bradford his home for almost half a century.
In front of more than 500 guests, Mr Farooqi received his award at a gala dinner in Bradford city centre.
Meanwhile, earlier in the day, the city was painted green momentarily as Pakistan Independence Day was marked with a special flag raising ceremony.
Hundreds of people gathered at Bradford's Consulate of Pakistan to mark the 69th annual celebration of Independence Day with dignitaries and guest speakers on hand to help mark the occasion.
Every year, on 14th August, celebrations are held around the world to coincide with the historic event of Pakistan's sovereignty from British Rule in 1947.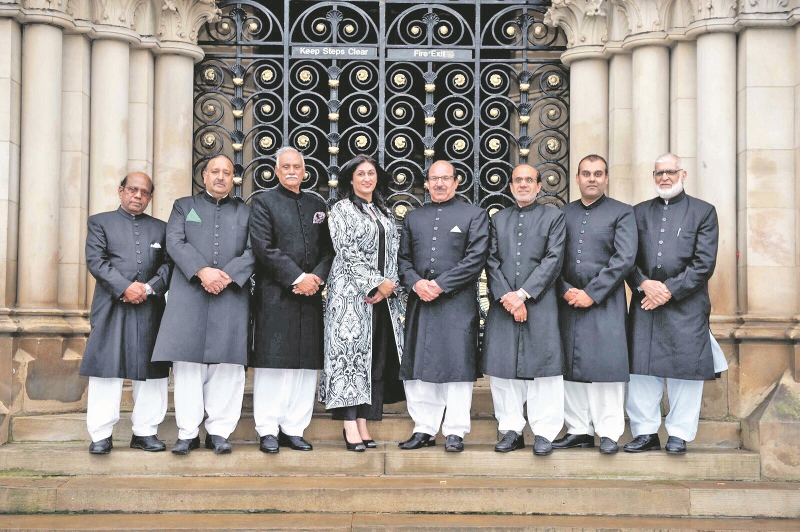 Upon the announcement of the independence, Muhammad Ali Jinnah, the first Governor General of Pakistan, sent out the following message to his fellow countrymen as the state of Pakistan was born.
"It is with feelings of greatest happiness and emotion that I send you my greetings.
"August 15th (later changed to 14th) is the birthday of the independent and sovereign State of Pakistan.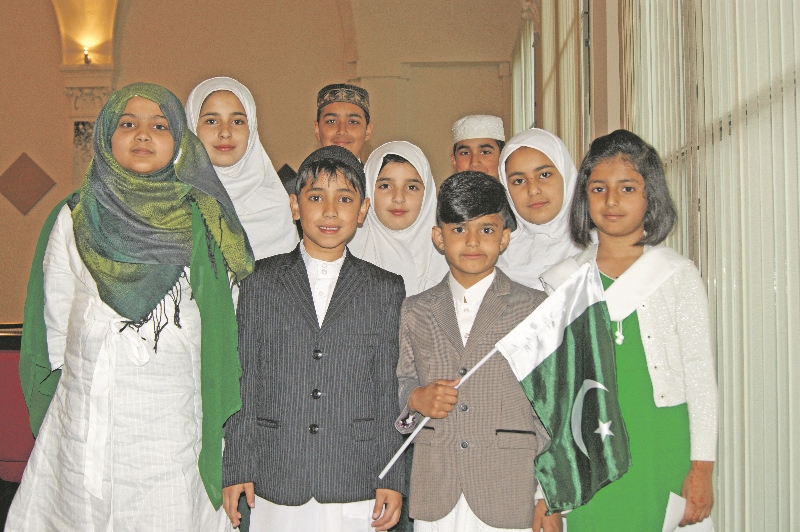 "It marks the fulfilment of the destiny of the Muslim nation which made great sacrifices in the past few years to have its homeland."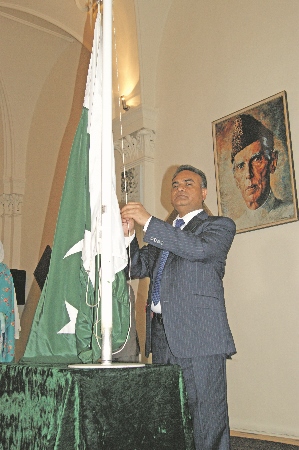 Last Friday, a flag raising ceremony was held in Bradford with Consul General, Khalil Ahmed Bajwa, doing the honours in front of guests of all ages.
In August 1947 Pakistan was freed from British Rule with Muhammad Jinnah leading the nation to its independency as a Muslim State, acting as the country's first governor general up until his death.

To mark his accomplishments alongside Independence Day, Bradford's newly launched Jinnah restaurant staged their own celebrations.

The iconic Rolls Royce (pictured) as travelled in by Mr Jinnah during his life, was on show to mark the special occasion.