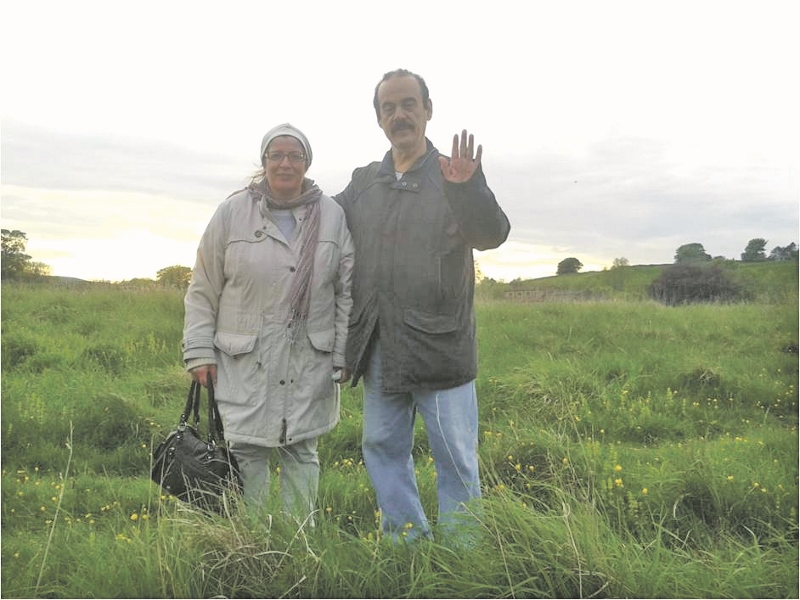 Protestors celebrate after successful campaign against deportation of 'at risk' husband and wife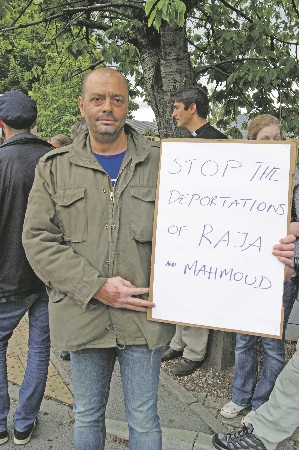 A Leeds couple, who faced the threat of deportation earlier this week, have said they are overwhelmed at the support they received after winning their 'short-term' right to stay in the UK.
Raja Khouja and Mahmoud Alhassan successfully appealed their deportation on Wednesday 24th June, after Qatar Airways refused to fly the couple on 'medical grounds'.
They were due to be flown to Saudi Arabia on Thursday after the Home Office had initially denied them a right to stay in the country following the expiration of their visas.
Raja, initially from Syria, is a long time campaigner and activist for women's rights, and had received threats of imprisonment, mutilation and death from the Saudi Mutawa if she was taken to the Arab country.
Although her's and her husband's deportation has been put on hold for the time being, it is still only viewed as the first step in the appeal process which is likely to continue in the coming weeks.
Speaking after the hearing, Raja praised the 'democratic' decision and the support of her campaigners.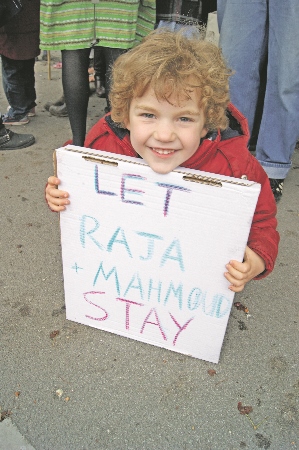 "I am so happy and delighted at the way so many people have supported me," she said.
"I thank everybody who has spoken out for me from the bottom of my heart.  I run out of words to thank you enough.
"God bless you and God bless the people of Britain.  Britain is a democratic country where there is justice and human rights and people can speak out for what they believe in as you have just shown by doing it for me.
"My dream is that one day we will be able to do the same across the Arab world."
Last week, protests were held outside Leeds' Immigration Centre at Waterside Court, Kirkstall Road, where more than 100 people gathered to voice their concerns over the potential deportation.
Campaigners held signs showing support for Raja and Mahmoud, with speeches made and songs for the couple sung over the one hour demonstration.
Meanwhile, an online petition, which was only set up one week ago, has gathered over 97,000 signatures, calling on Britain's Home Secretary, Theresa May, to stop the deportation.
Sarah Fishwick, one of the key organisers of the Leeds protest and change.org petition, welcomed Raja and Mahmoud into her home for one year when the couple where without accommodation.
She said during the protest that the turnout reflected their love in the community.
"Raja undertook activism whilst living in Syria for women's rights issues in Saudi Arabia and she has had threats against her of imprisonment, mutilation and even execution," she said.
"This turnout here just shows how much they are loved by the local community in Leeds.
"Raja and Mahmoud are two of the nicest people you will meet and all they have ever done is work for human rights. They should never have been put in the situation they find themselves in."
Specialist immigration solicitor, Emma Brooksbank, of Simpson Millar, has been representing the pair since their initial arrest and detainment at Yarl's Wood Detention Centre on 5th June.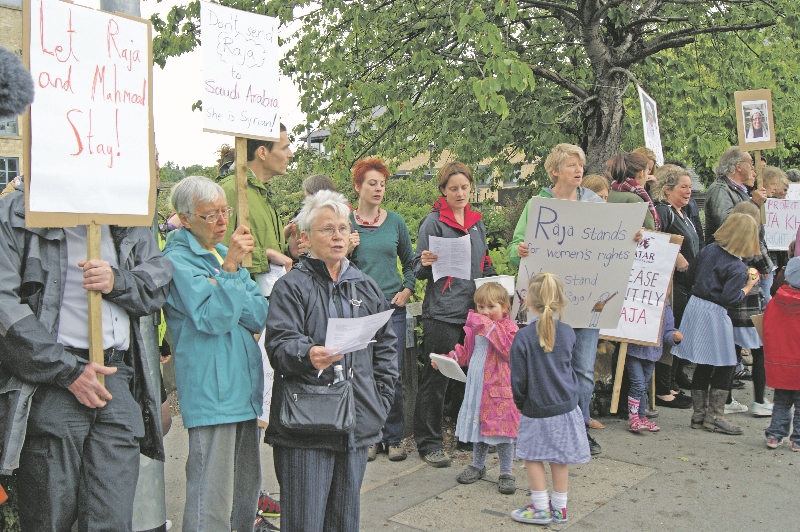 Praising the decision of the airline and court, she said: "We are not at the finish line yet, but this is very good news.
"We thank the courts for hearing our case today and also Qatar Airways for listening to our calls and choosing in this instance not to transport Raja and Mahmoud. Raja is in particular danger from the authorities in Saudi Arabia where religious police have made repeated death threats against her.
"Ironically, it appears that our repeated calls for Yarl's Wood to support Mahmoud's diabetes medication regime during his incarceration has been helpful in this instance, given that Qatar Airways was able to refuse his transport on medical grounds. Nevertheless we believe this gesture shows the power people can have if they co-ordinate their efforts for a just cause."
She added: "Raja and Mahmoud were facing removal to Saudi Arabia, despite having lived in Syria together for over 13 years before the war broke out and Raja having never lived in Saudi before.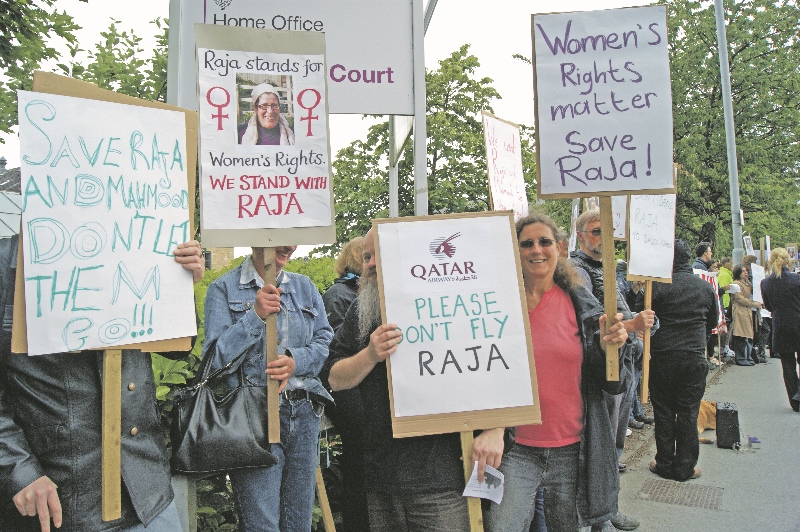 "They have been in the UK since November 2010 having originally arrived on tourist visas and making several applications to remain.
"Raja has been hounded from afar by the Saudi-based 'Mutawa'. They are Islamic Religious police who enforce Sharia law under the guise of something called 'the Committee for the Promotion of Virtue and the Prevention of Vice'.
"She received at least three threats on her life for actions such as observing International Women's Day Festivals and writing articles promoting the rights of women to vote, show their faces in public, drive a car, and so on."