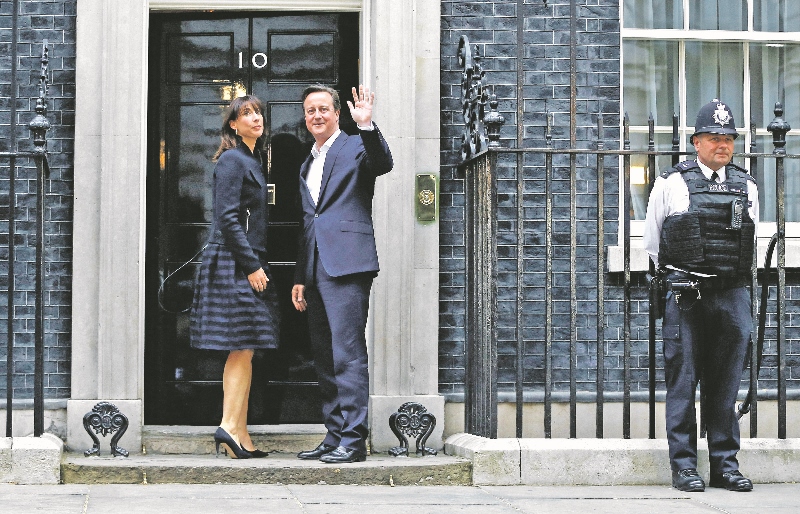 David Cameron to serve second term as Britain's Prime Minister in prodigious triumph
In a stunning election victory, and after confounding poll predictions of a 'hung parliament', David Cameron promises that his leadership's manifesto is for the working people of Great Britain.
The Tory leader has promised to lead a government for 'one nation' and make 'Great Britain greater' as he returned to Downing Street as prime minister.
Cameron defied poll predictions that the vote would be the closest in decades to sweep into office for another five years with a clear majority and his Labour opponents in tatters.
The sterling currency, bonds and shares surged on a result that reversed near-universal expectations of an inconclusive 'hung parliament', in which Cameron would have had to jockey for power with Labour rival Ed Miliband.
Instead, he met the Queen at Buckingham Palace on Friday 8th May to accept a mandate to form the first majority Conservative government since John Major's surprise victory in 1992.
This years election has proved to be a historic and monumental one –  Cameron's rivals Ed Miliband, Nick Clegg and Nigel Farage have all resigned after bitter election disappointment.
The Conservative leader is now beginning the process of putting together the new government, with senior Cabinet appointments expected to be announced soon.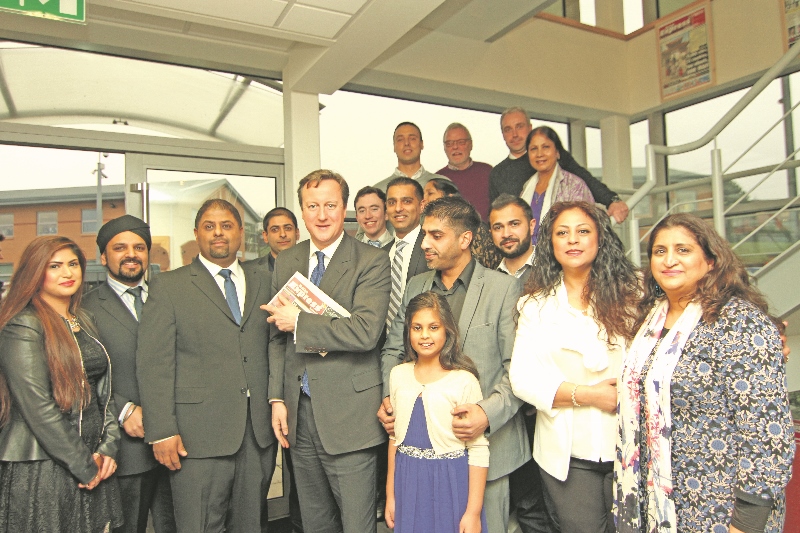 Cameron said he would reach out to all parts of the UK and strive to 'bring the country together' in the wake of the SNP's election landslide in Scotland – where it won 56 of the 59 seats.
Cameron said he had spoken to both Miliband and Clegg, paying tribute to the latter's contribution to the coalition government over the past five years.
Despite the unexpectedly decisive outcome, longer-term uncertainty looms over whether Britain will stay in the European Union – and even hold together as a country. Secessionists swept the board in Scotland, and Cameron repeated a promise to hold a referendum on membership in the EU.
The scale of Cameron's victory surpassed even his party's most optimistic projections.
"This is the sweetest victory of all," Cameron told enthusiastic supporters at party headquarters. "The real reason to celebrate tonight, the real reason to be proud, the real reason to be excited is we are going to get the opportunity to serve our country again."
Cameron's pitch to voters was that he had rescued Britain from economic crisis to deliver the fastest growth among major economies. He had warned that Labour's Miliband would cripple the United Kingdom by giving Scottish nationalists the keys to England's treasure.
Miliband, a self-confessed socialist 'geek', had argued that the recovery was benefiting the rich and most people were still worse off. But he failed to connect with working class voters or convince the public he could be trusted with the world's fifth largest economy. He phoned Cameron to concede and then resigned as party leader.