Leave a Comment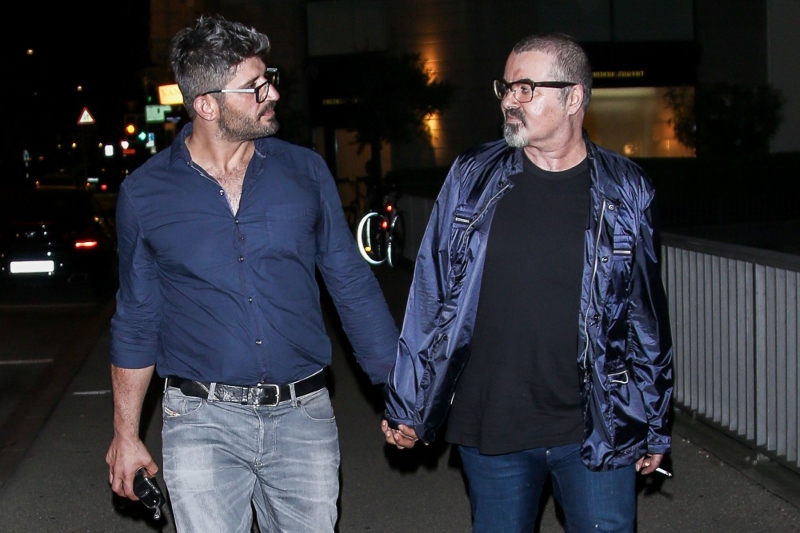 Late singer George Michael's partner Fadi Fawaz has reportedly hired a bodyguard after the former's death.
The 43-year-old hairdresser, who dated Michael on and off for four years since 2012 and discovered the singer's body on Christmas Day 2016, met Karl Warren, the owner of protection firm Warlite Security, at his flat, reports say.
"It didn't seem like they wanted to be seen together," a source told The Sun newspaper.
However, Warren hasn't been quiet about his support for Fawaz on social media.
"Don't listen to these nasty evil people. If they had any love and respect for George, they would leave you alone. They're ignorant," Warren posted on his Facebook account.
The development comes after Michael's cousin Andros Georgiou criticised Fawaz and claimed there is something suspicious about the singer's death.
"I have been trying to hold back on this tweet I saw nearly 10 days ago but the more I am reading and the more I am finding out about Fadi I just can't keep my mouth shut any longer. No. 1 he was never with Yog (Michael's nickname) 24 hours a day, they never lived together, he lived in one of Yogs houses in Regents Park?," Georgiou posted.

"And even if they were, why were they not together on Christmas eve? and why did he sleep in the car? Too many questions have come up.

"One thing is for sure this was not an act of suicide. He should have been looked after by his so called friends! If I was around, this would never of happened and I have to live with that the rest of my life. I am so very sad as I am sure you all are as well. I have to pray that the police come to the conclusion I have and justice will be served," Georgiou added.