Leave a Comment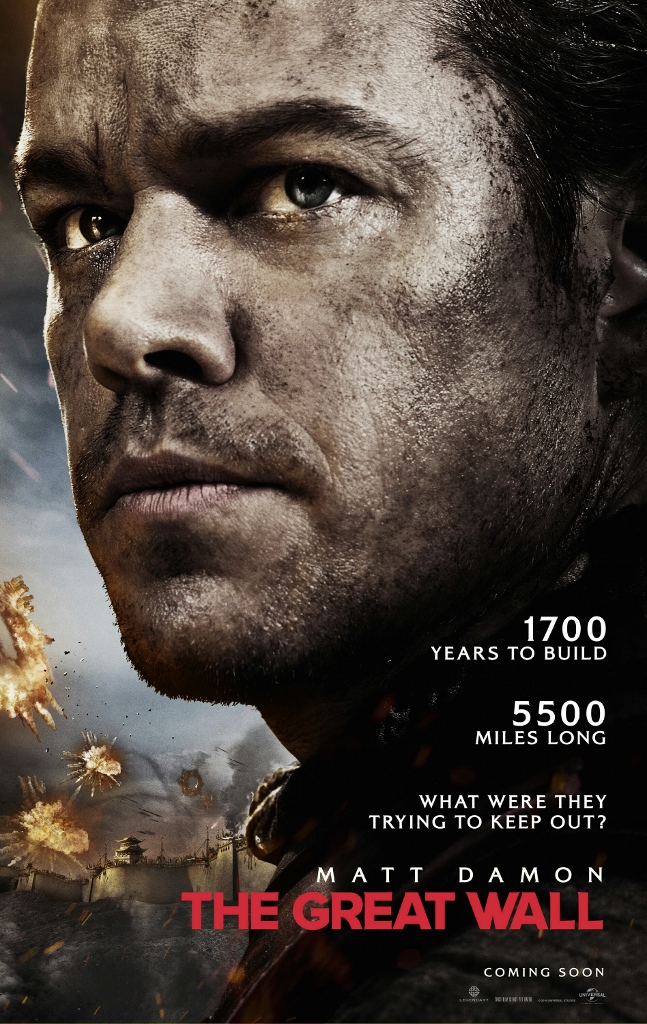 Star Cast: Matt Damon, Willem Dafoe, Pedro Pascal, Andy Lau
Director: Yimou Zhang
Cert: 15
Release date: 17/02/2017
Matt Damon stars in this epic historical fantasy-adventure from esteemed Chinese director Zhang Yimou.
12th century European mercenary William Garin (Matt Damon) is in search of a fabled black powder that reputedly "turns air into fire".
His quest has brought him to China where he soon becomes embroiled in an epic battle between the forces of the recently completed, heavily fortified Great Wall and an army of marauding creatures known as the Taotie, deadly enemies who surface every 60 years to wreak destruction.
Garin must swiftly prove himself a fighter to the Nameless Order, led by the imposing General Shao (Zhang Hanyu).
A truly monumental undertaking, this latest opus from House of Flying Daggers director Zhang Yimou is the most expensive Chinese movie ever made, with a whopping $135 million budget.
The scale is plain to see as Yimou unleashes thunderously action-packed battle scenes, at the centre of which is The Martian star Matt Damon.