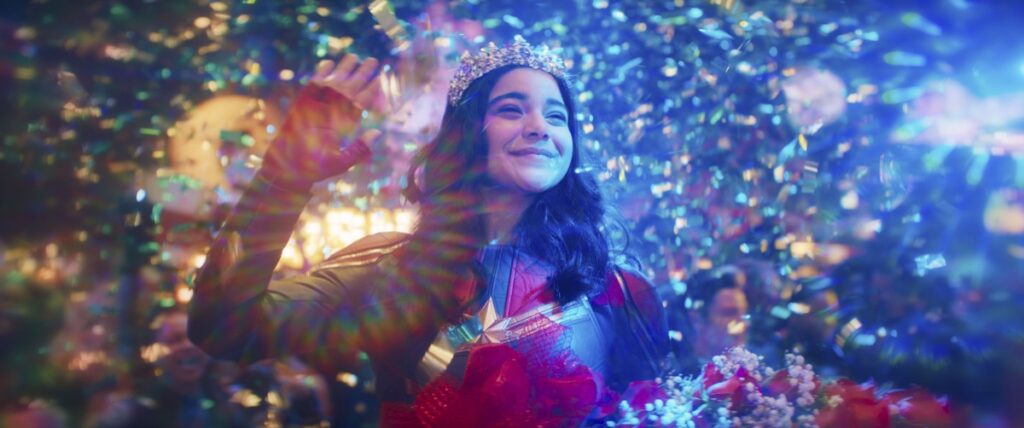 The release of Ms Marvel – the brand's first on-screen Muslim superhero story, has been described as a "joyful" slice of "pop culture history", with a storyline as much about Pakistani heritage as battling evil.
The Ms Marvel series, which stars Pakistani Canadian Iman Vellani, is said to have made "pop culture history"
The Marvel series centres around a geeky teenager 'Kamala Khan', played by the brilliant Pakistani-Canadian newcomer Iman Vellani.
'Kamala', who's a raving Avengers comic book fangirl with an oversized imagination, struggles to fit in at school, and sometimes even at home. However, that soon changes when she happens to stumble upon an old bracelet that belonged to her reputedly mystical great-grandmother. The bangle has links to Kamala's Pakistani heritage and the trauma of the 1947 India/Pakistan partition.
The series so far on Disney+ hasn't disappointed. Fans of Marvel, and even those who are not, have left positive raving reviews.
Subtle corrections on everyday misdemeanours Pakistanis and Muslims face in the Western world have cleverly been interwoven into the fabric of the storyline.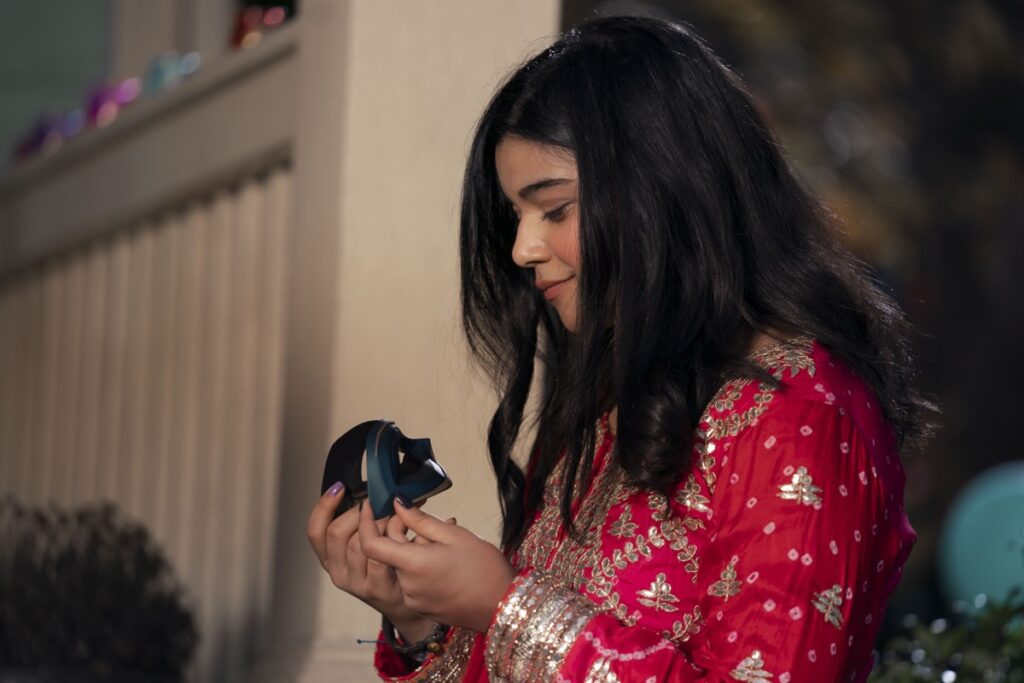 'Kamala' wistfully mentioning how 'superheroes' can't be 'brown girls from New Jersey', to correcting a teacher at school for the first time (after she discovers her superpowers) on the pronunciation of her name, is an applaudable distinct commitment from Marvel to engage with its diverse audiences.
And it doesn't stop there, Marvel embraced Nisha K Ali as head writer for the series, as well empowering Muslim directors to create the episodes, namely Adil El Arbi, Bilall Fallah (the duo behind 'Bad Boys for Life'), Meera Menon, and Oscar-winning celebrated documentarian Sharmeen Obaid-Chinoy.
Marvel's superheroes have made the transition from the pages of comic books and onto TV and film screens since the 1970s. More recently there have been attempts made to diversify its characters such as in 'Black Panther' and 'Shang-Chi and The Legend of The Ten Rings'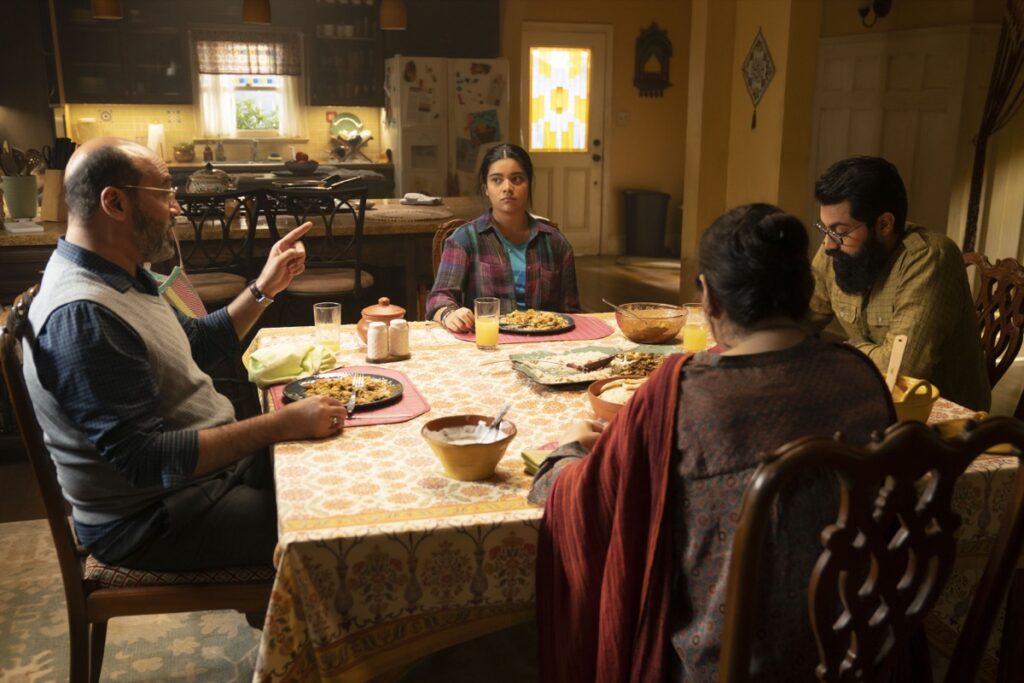 Ms Marvel is proving equally on-point. The series reflects the love of South Asian cultures, and humorously but sensitively reflects the cultural gap of families living in the West – that being between parents rooted to tradition, and their children caught between their sense of identity and the desire to assimilate.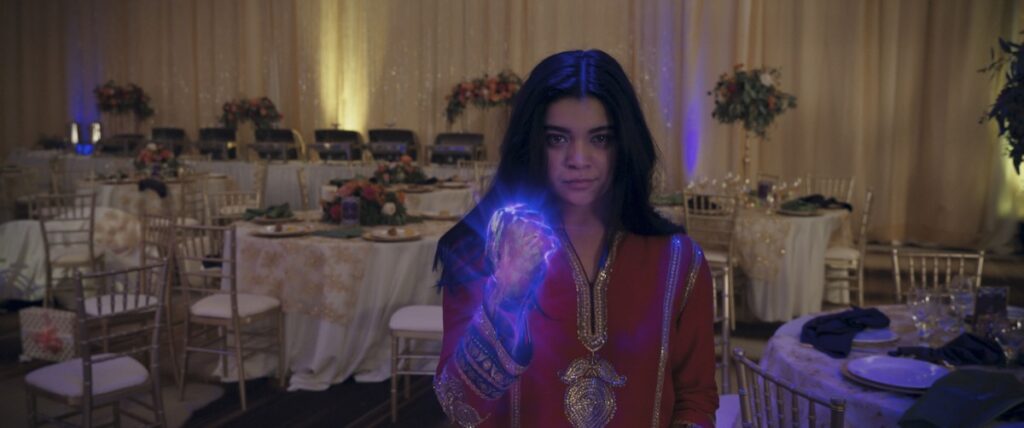 Iman Vellani first appeared in a solo comic book series in 2014, and Rolling Stone magazine described the character as "a genuinely great addition to the Marvel superhero ranks in print".
The actress, who secured the role after her aunt (by chance) sent her a Whatsapp with details of the casting call, said she first thought it was a scam.
Iman noted how her Pakistani heritage was something she had been "very dismissive about" and "disconnected from" before making the show.
"I think Ms. Marvel, you know, always understood fan culture on such a cellular level, and it just really elevated the storytelling in a really unique way," says Iman.
"She's a 16-year-old kid with super powers, fine, we've seen that before. But she's also a fan of every other hero within the Marvel Cinematic Universe canon.
"And you know, that fascination and excitement is so shared with real-life Marvel fans, so that's why we relate to her. She reacts how we would when she gets powers. And so yeah, I love that part of her, and that's why I fell in love with her.
"Culture and religion were never the main thing of her personality, it was just some part of her life… how it was for me…
"We didn't wanna make the show just about a Pakistani Muslim, it was about, you know, this Avengers loving, fanfic writing dork, which just so happens to be a Pakistani Muslim. I think we were balanced it quite well."
Kevin Feige, President of Marvel Studios and an executive producer on the series says: "'Ms. Marvel' takes on the two aspects of our brand that are my favourite.
"Alongside Peter Parker, Kamala Khan is one of our most relatable characters. She is a normal, fun kid thrust into a remarkably rich, new mythology that takes her to exciting places where she discovers truths about her past and family.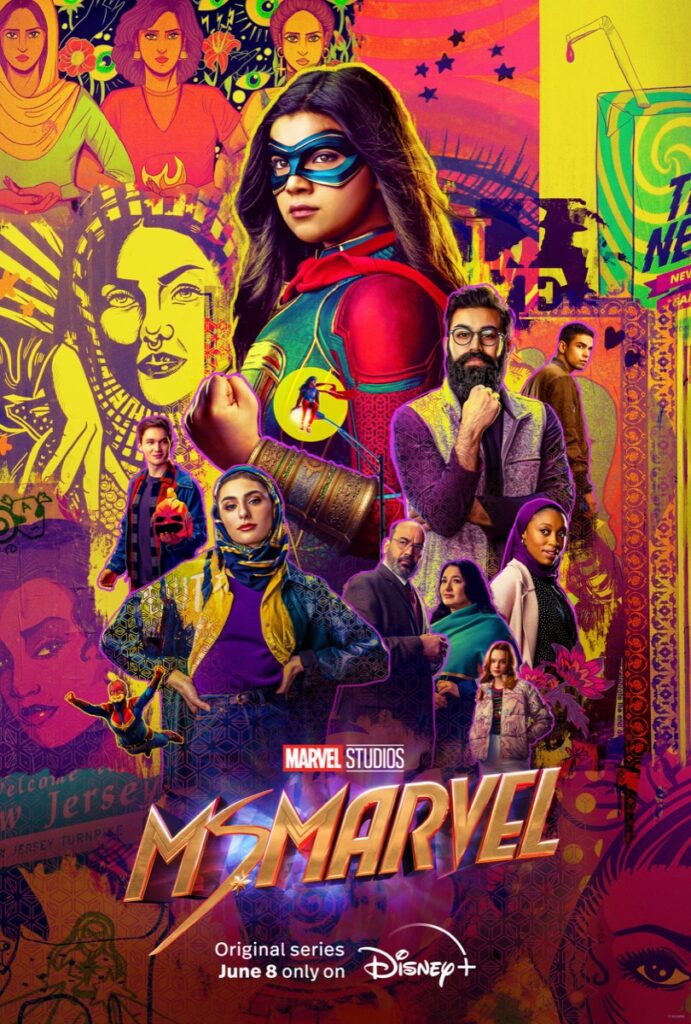 "Ms. Marvel" stars: Iman Vellani as Kamala Khan, Matt Lintz as Bruno, Yasmeen Fletcher as Nakia, Zenobia Shroff as Muneeba, Mohan Kapur as Yusuf, Saagar Shaikh as Aamir and Rish Shah as Kamran. The series also features Fawad Khan, Farhan Akhtar, Mehwish Hayat, Samina Ahmed, Laurel Marsden, Arian Moayed, Adaku Ononogbo, Alysia Reiner, Azhar Usman, Laith Nakli, Nimra Bucha and Travina Springer, with Aramis Knight.
Directors are Adil & Bilall (Adil El Arbi & Bilall Fallah) ("Batgirl," "Bad Boys for Life,"), Episodes 101 and 106; Meera Menon ("Equity," "Farah Goes Bang"), Episodes 102 and 103; and two-time Academy Award® winner Sharmeen Obaid-Chinoy ("A Girl in the River: The Price of Forgiveness, "Saving Face"), Episodes 104 and 105