In a much contended bid, the city was selected ahead of three finalists, including County Durham, Southampton, and Wrexham Country Borough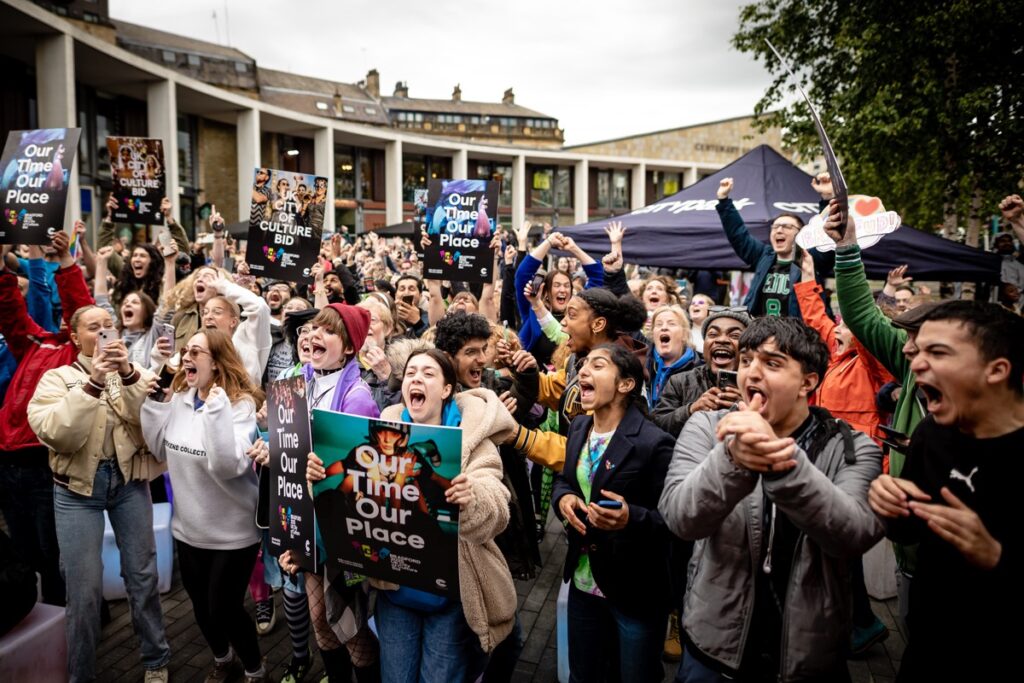 Culture Secretary Nadine Dorries announced Bradford as the winner on BBC's The One Show, beating fierce competition from County Durham, Southampton and Wrexham Country Borough.
UK City of Culture is a competition run by the government's Department for Digital, Culture, Media and Sport (DCMS).
A new city is chosen every four years and can help boost tourism, generate more funding for the winners and create more opportunities for local people.
West Yorkshire Mayor, Tracy Brabin, said: "I am absolutely delighted that the Bradford district will be the UK's City of Culture in 2025. No city deserves this more. The entire year will be a fitting showcase for the incredible cultural and artistic talent in this amazing city.
"The City of Culture judging process has also helped us to highlight the breadth of talent and the vibrant cultural offer throughout West Yorkshire. There's no doubt we have some of the finest creative and cultural talent, events, festivals, and destinations anywhere in the UK."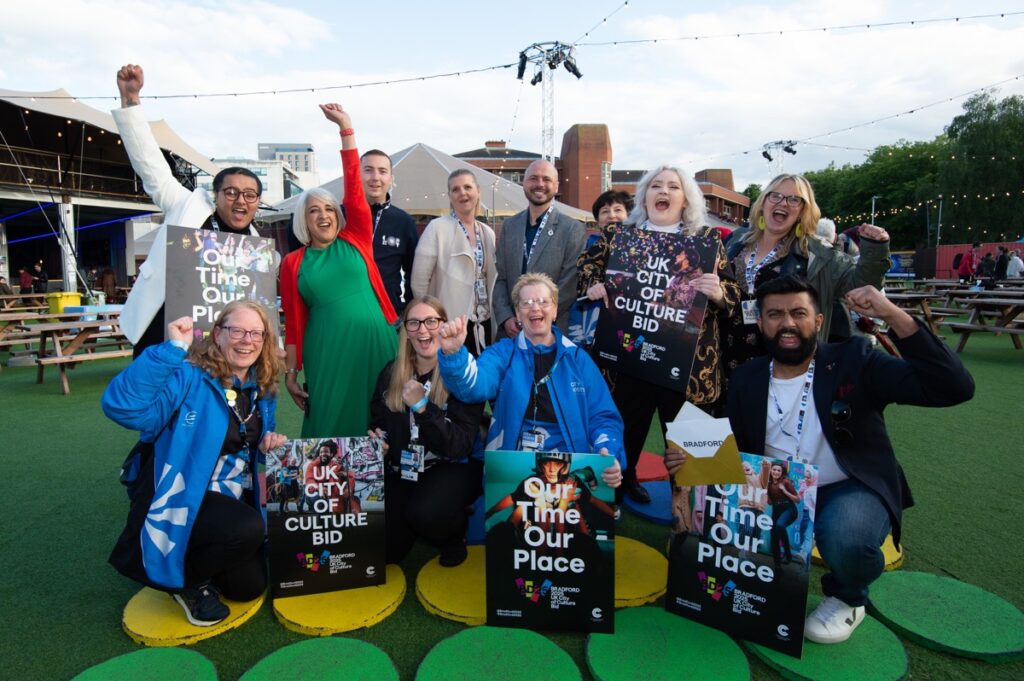 A record 20 initial bids from places across the UK were whittled down to eight and then four, with the final shortlist comprised of Bradford, County Durham, Southampton and Wrexham County Borough.
It's thought that winning the title could boost Bradford's economy, generating around £700m and creating 3,000 jobs for the city, as well attracting about 1.1 million visitors.
Bradford, who took the baton from Coventry, will receive £275,000 in initial seed funding as it develops its plans for 2025, which are set to feature more than 1,000 new performances and events including 365 artist commissions, a series of major arts festivals and major national and international collaborations.
The city will also be eligible for a £3 million grant from The National Lottery Heritage Fund.
For the first time, the three runners up will receive £125,000 to enable them to move forward with some of the things they included in their bids.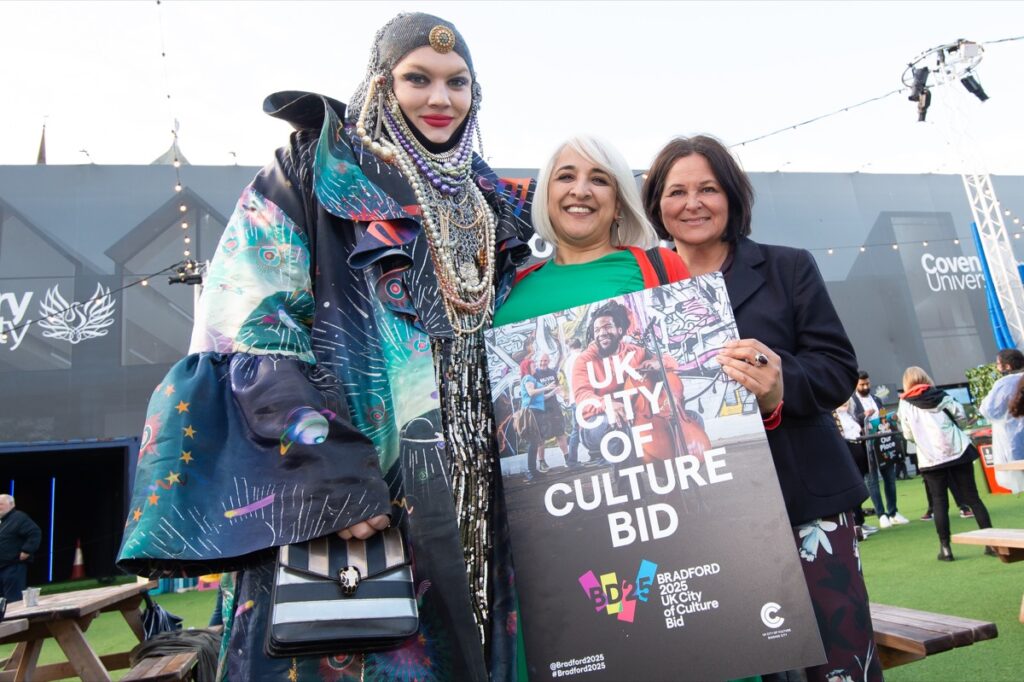 Artist Shanaz Gulzar Chair of Bradford 2025, who led the bid described the win as a "huge opportunity".
She said: "This is a huge opportunity to celebrate our extraordinary cultural heritage and for our young, ethnically diverse population – who have been so involved in shaping our bid – to become leaders and changemakers and begin a new chapter in our story.
"Bradford has been overlooked and underestimated for so long – it's now our time to shine."
Bradford has a thriving Asian community and Muslims make up about a quarter of its population. One in four of the city's population is under the age of 18.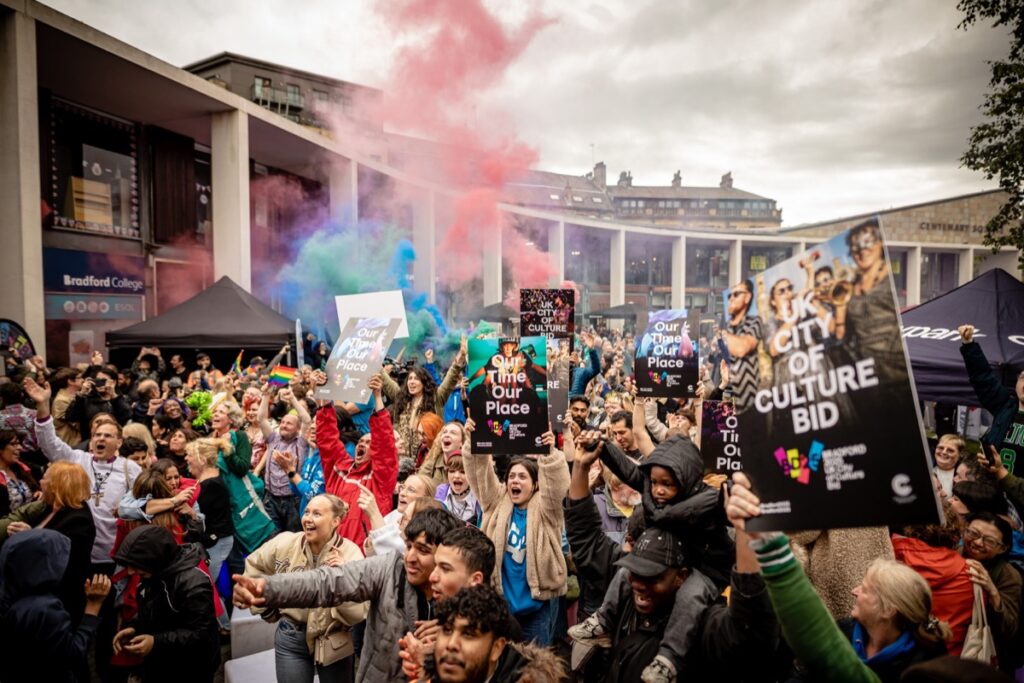 Chief executive of QED, Dr Mohammed Ali OBE said: "One of the reasons that we were chosen for this accolade is because our youthful, ethnically diverse population played a key role in developing the bid.
"The excitement among our younger members of staff is palpable. This opens up a whole world of opportunities – social, economic and cultural as well as artistic – that will particularly help those starting out on their careers."
Professor Shirley Congdon, Vice-Chancellor of the University of Bradford, said: "Our compelling bid generated an enormous amount of energy and support, and thoroughly deserved to be recognised by the judges.
"The City of Culture designation will benefit people across the district, including our community of students and staff, giving them access to a rich and diverse programme of culture and thought-provoking ideas."
Beckie Hart, CBI Yorkshire & Humber Director, said: "Congratulations to Bradford on being named as UK City of Culture for 2025 – this is deserved recognition for one of the UK's most dynamic and diverse communities.
"City of culture status is a unique opportunity to showcase Bradford's creativity and artistry, attract fresh inward investment and deliver new jobs and opportunities for the city's residents."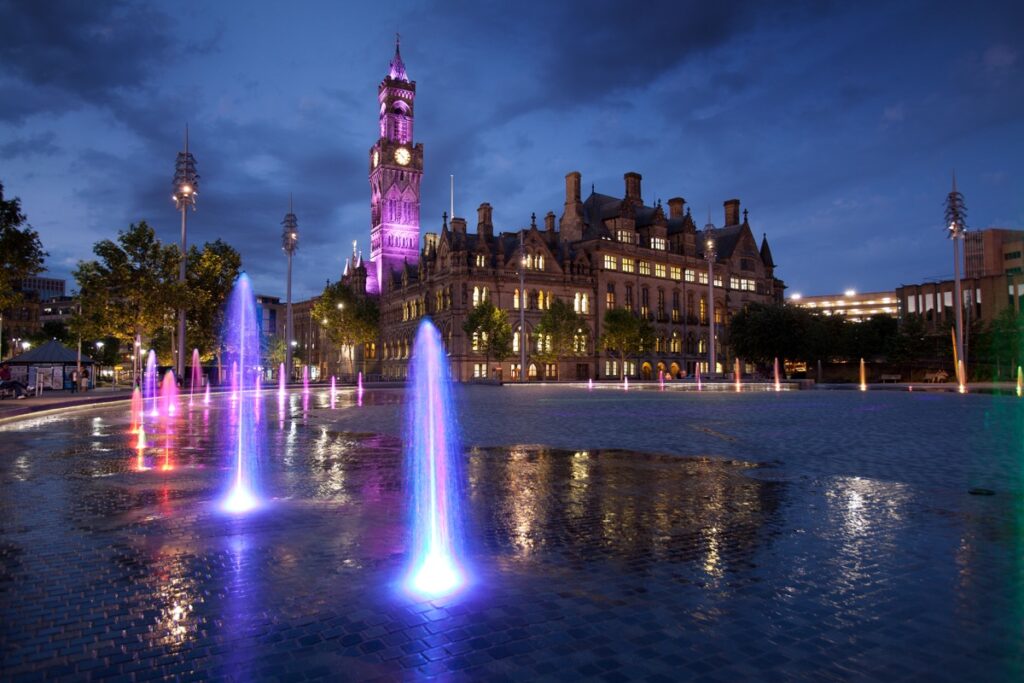 Preparations for Bradford 2025 have generated a new confidence in the area's creative sector which has secured £2 million for The Leap, the city's Creative People and Places programme, and £1.5 million for Bradford Producing Hub – one of only two pilot projects in the UK receiving funds to develop local talent. Earlier this year saw the launch of 'The Unit' in the city, a new resource for filmmakers, a partnership with Bradford Council backed by Channel 4 as part of its ongoing partnership and investment in the district. The facility is the first milestone in an ambitious 10-year vision for the screen sector in the district, as set out in Bradford Council's 'As Seen on Screen Strategy'.
Did you know?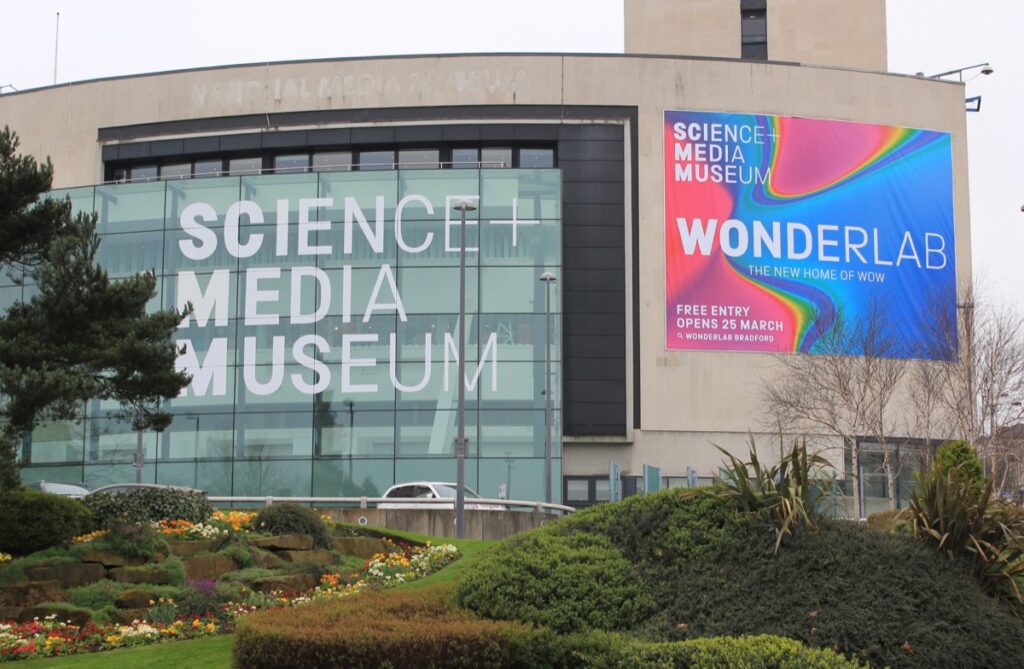 • Bradford and the surrounding area have a population of about 540,000 people
• In the 19th Century it was known for being the home to major textile manufacturing, especially wool
• The city has over 4,000 listed buildings
• It has one of the youngest populations in the UK, with a quarter of its residents aged under 16
• It is the birthplace of a number of famous faces including including painter David Hockney, novelist and playwright J. B. Priestley and singer Zayn Malik
• The city's cultural assets include the Brontë Parsonage, Saltaire Unesco world heritage site and the National Science and Media Museum