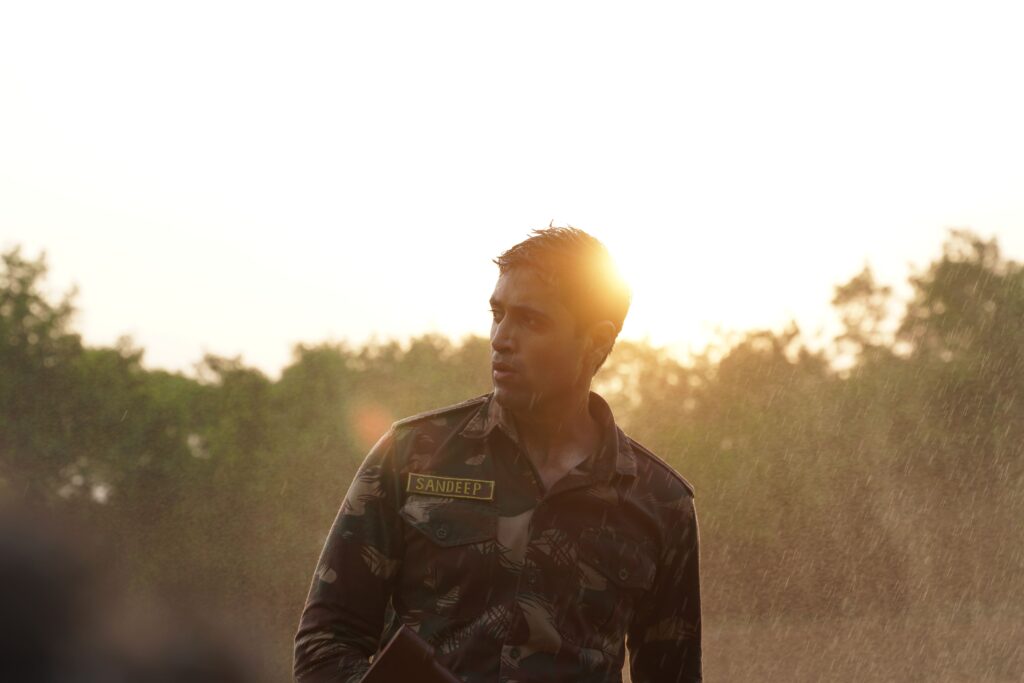 Shashi Kiran Tikka's Major created a lot of buzz and intrigue around it. And now that it is out, the film showcases what is means to be a soldier and how one man will do anything to serve his country.
Sandeep Unnikrishnan (Adivi Sesh) has also felt a strong attraction to the army uniform since he was a child. He dreams of becoming one himself. His dreams come true once his older and is the pride and joy of his family. But what happens when a tragedy strikes and Sandeep has to really buckle up and show that he deserve to wear the uniform
We have seen these types of films before. A boy dreaming to be a solider and do something for his country. And once he becomes one, then it seems like he's stuck and doesn't know what to do. But this doesn't happen with Sandeep. Sandeep knows exactly what he wants and needs to do to prove himself worthy of the uniform. Adivi Sesh knows exactly what goes through Sandeep's mind yet portrays a vulnerability that we don't see in these types of characters.
Shashi knows how to use the narrative to makes the audience see Sandeep's transformation from a simple and innocent boy to a responsible young man. It flows well and keeps us hooked on Sandeep's story. The action is fast paced but kept at a pace that doesn't make you feel like you are in a fully blown action film. And this is good – it keeps the film natural and seamless. Almost realistic… almost.
All in all, Major is a wonderful film about patriotism and one man's desire to serve his country.