"Detectives say the teenager 'lost his life in tragic circumstances' and have appealed for footage that may help their inquiry".
A teenage law student was stabbed to death as he tried to protect his mother from a knife thug trying to steal designer jackets from their home-run business.
Hussain Chaudhry, 18, collapsed clutching a wound to his neck, and died cradled in his mother's arms outside the terraced house on Lea Bridge Road, Walthamstow on Thursday 18th March.
He was pronounced dead at the scene, near the busy street's junction with Grove Road. His mother and brother were also found with slash wounds to their hands.
Both were rushed to hospital for treatment and their conditions were described by police as non-life threatening.
The Met said detectives have launched a murder investigation. There have been no arrests at time of reporting.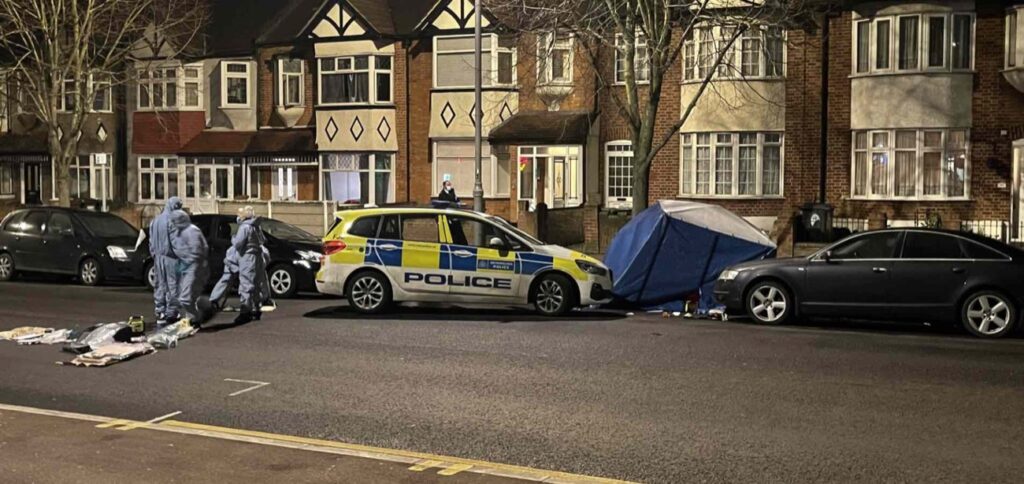 Witnesses said the boy was stabbed in the neck by an attacker posing as a customer who then fled the scene.
His uncle Reiss Chaudhry said: "He died protecting his mother from the robbers. He died in her lap. He was studying law at SOAS.
"He was a great boy… we are all devastated."
A family friend said: "He was killed over a jacket, how stupid is that?
"He sold designer jackets and this guy came to steal them and the victim fought back.
"It was targeted – the guy knew jackets were there because the business is run from the house.
"I have known the family for a long time. They are good hardworking people and are asking 'How could this have happened to us?'
"They are devastated his mother was injured as well. The guy ran off with a jacket.
"The are designer jackets are worth a few hundred pounds but a life had been lost over this, I just cannot understand it."
An eyewitness told how the teenager's mother was slashed on her thumb as she tried to save her son from being attacked.
Detective Chief Inspector Perry Benton, from the Met's Specialist Crime Command, said: "A young man has lost his life in tragic circumstances and my thoughts are with his family and friends at this awful time.
"The attack happened on a busy road during rush-hour and I know there would have been lots of vehicles passing at the time of the incident.
"I would ask anybody who was driving in the area to check their dash cams and local residents to review the footage on their doorbell cameras as these could hold vital information about what happened."
Additional officers will be in the area over the coming days to help reassure the community and listen to concerns from residents.
Anybody with information is asked to call police on 101 or tweet @MetCC quoting CAD 5697/17Mar. To remain anonymous contact Crimestoppers on 0800 555 111.
'RADIATED LIGHT': Sister's tribute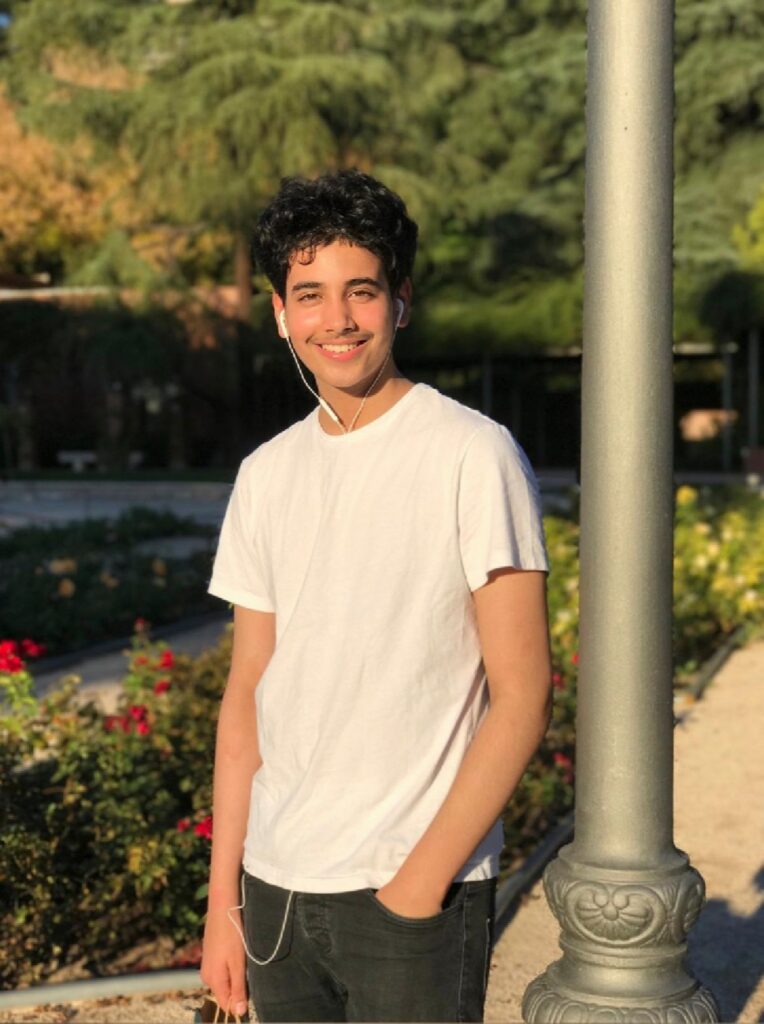 His sister, Afia Ahmed Chaudhry, paid tribute to her younger brother on Twitter, writing: "We've lost our baby and no pain will compare".
She said: "The sunshine of my life. My youngest brother, Hussain.
"You radiated light & never had anything but a smile adorning your face. You studied well, loved well, prayed well.
"Fly with green birds, my martyr. Meet me by at the gates of Jannah, will you? I'll wait to your familiar face."
In an earlier post, she wrote: "Yesterday my beautiful baby brother left this world the same way he came in, cradled in my mother's arms.
"He died defending his family. His eyes were bright, his face showed no pain, he was at peace.
"To God we belong & to Him we return. You're home now baby, I'll see you soon."