For the second year in a row, Cheshire-based Beauty Works has picked up the gong as winner in the 'New Hair Styling Hero' category at The Beauty Awards with ASOS.
The luxury hair extension brand, headed by female powerhouse, Penelope Cheshire, was also highly commended for the 'Molly Mae Curl Kit' and 'The Waver'.
With more than 200 entries in this year's awards, competition was fierce, but not for the first time, Beauty Works was hailed a winner. 2019 saw them take the top spot in exactly the same category.
This is just one of a slew of awards achieved by the hugely successful beauty brand since its inception.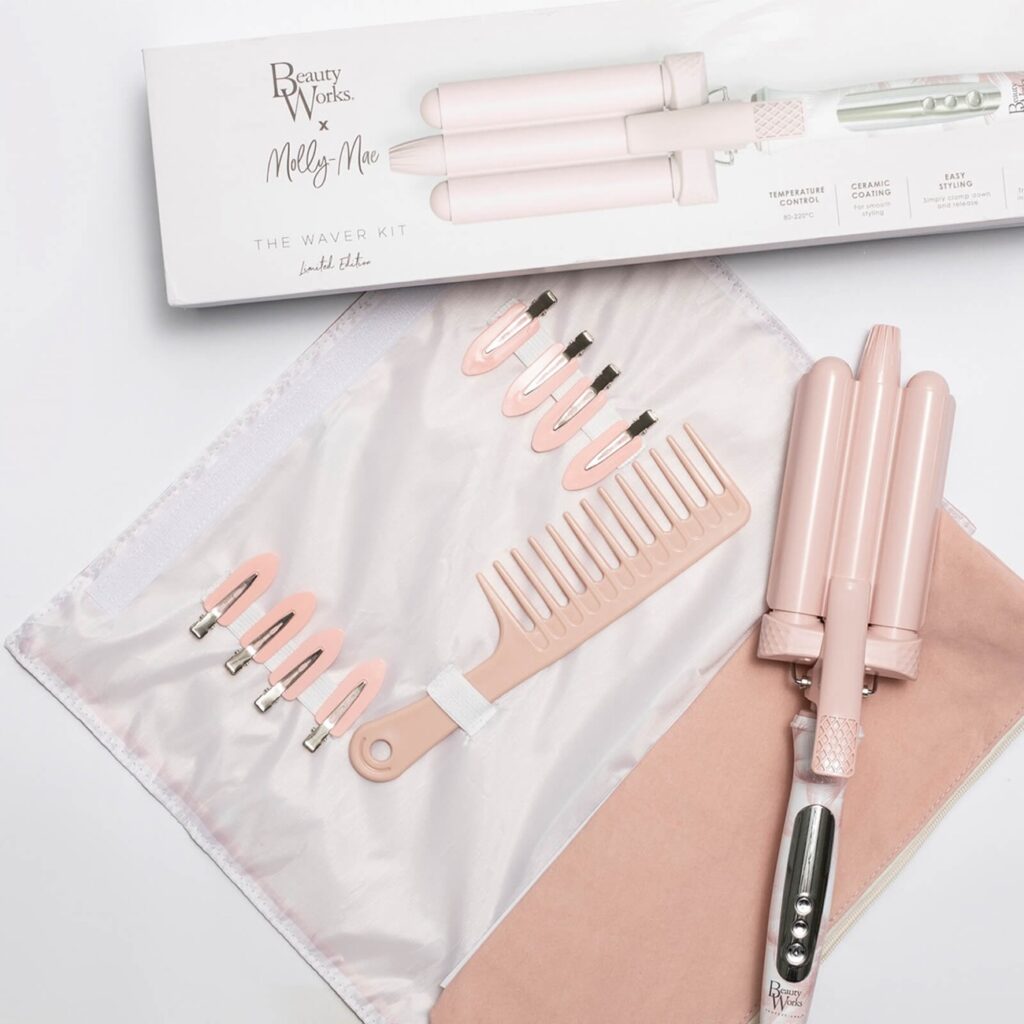 Beauty Works has been named a winner every year since 2014 in, for example, The Hair Awards, The Beauty Awards and The Marie Claire Awards, cementing its status as a leader in its sector. Beauty Works remains one of the world's most recognisable beauty brands and serves 180 international markets.
The format of this year's awards which, due to COVID-19, were unable to include a physical awards ceremony, involved sending six samples for judging, prior to a shortlist being announced. The winner in each category was then voted for by the public on ASOS's website and through Instagram, with more than half a million votes cast.
See our review on some of the most-wanted products from Beauty Works
More than 100,000 online videos were viewed for winners announced via the ASOS Instagram channel. That the outcome of the award was placed in the hands of the public renders its receipt all the more special, as Penelope Cheshire explains:
"We are always delighted to receive awards at Beauty Works; they are testament to the hard work and efforts of all the team, but an award voted for by the general public is a greater nod to our accomplishments," says Penelope.
"By capturing and retaining the approval of those actually using and enjoying our products, we are assured that our labours are not in vain! If our customers are happy, so are we!
"The Beauty Awards with ASOS are one of the industry's finest and we are delighted to have won, as well as receiving highly commended awards in two other categories. These serve to acknowledge all that we have achieved, particularly in a challenging year."