Amanda Holden, Anita Rani and Michelle Keegan are backing a new British Red Cross campaign as the charity kicks off its 150th year.
The campaign, 'It starts with her', is encouraging women in the UK to change the lives of women in Barishal, Bangladesh, one of the most disaster-prone places on the planet, simply by donating unwanted clothes.
---
Almost half of women in the UK have admitted to owning too many clothes according to a recent survey for the charity.
The research revealed that the majority of women claim to wear less than half of their wardrobe, with over a third admitting that the amount of clothes they no longer wear makes them feel guilty.
Bradford-born TV presenter Anita Rani is encouraging women across the country to get involved: "Join me in having a clear out for a good cause," she says.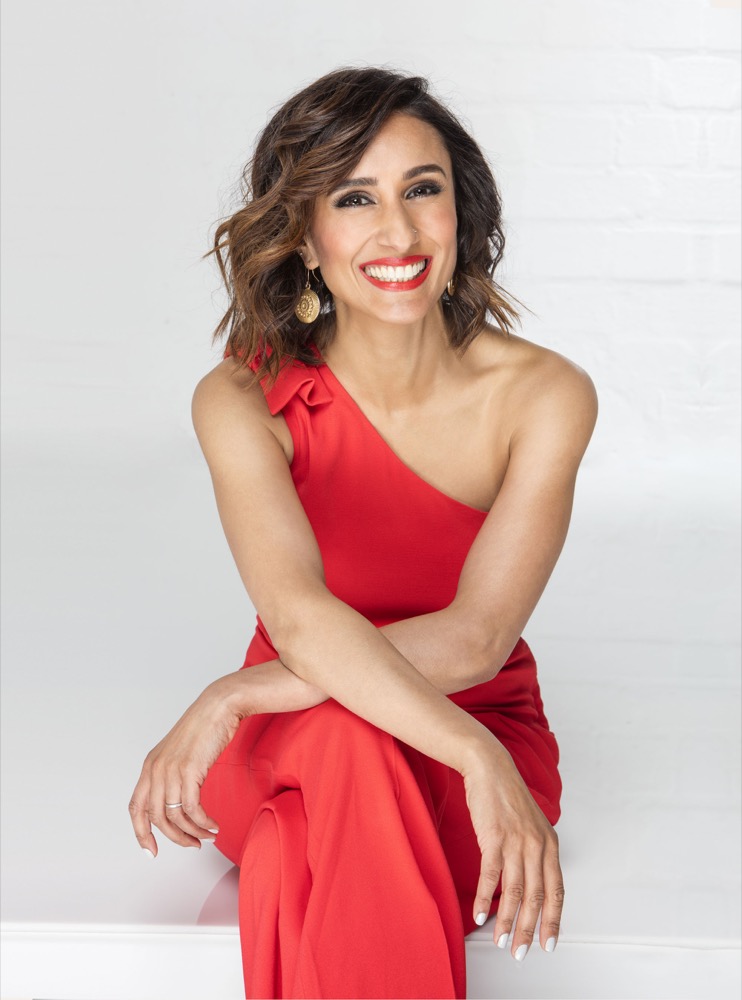 "Life for the women in Barishal, Bangladesh is extremely hard.
"They are often left to raise children alone, experience violence and can be forced to marry young and drop out of school.
"But we know that when strong women come together they are powerful – with just a small amount of support, training and tools they can be breadwinners, mothers and leaders of their communities.
"Donate and declutter to help these women to build a safer future."
'It starts with her' will run from January to April raising money to help women living in the slums of the bustling Bangladesh port of Barishal, known as 'the Venice of the East' for the canals and rivers that wind their way across the city.
The women here battle poverty, homelessness and violence, but are fighting back with the help of British Red Cross to build their own and others' livelihoods.
In Barishal in Bangladesh, people are under threat of monsoons and flooding, which can lead to deadly illnesses spreading, especially in slum areas.
The risk is even greater for women and girls who are more likely to fall into poverty, lose their homes, have no reasonable way of making a living and miss out on getting an education.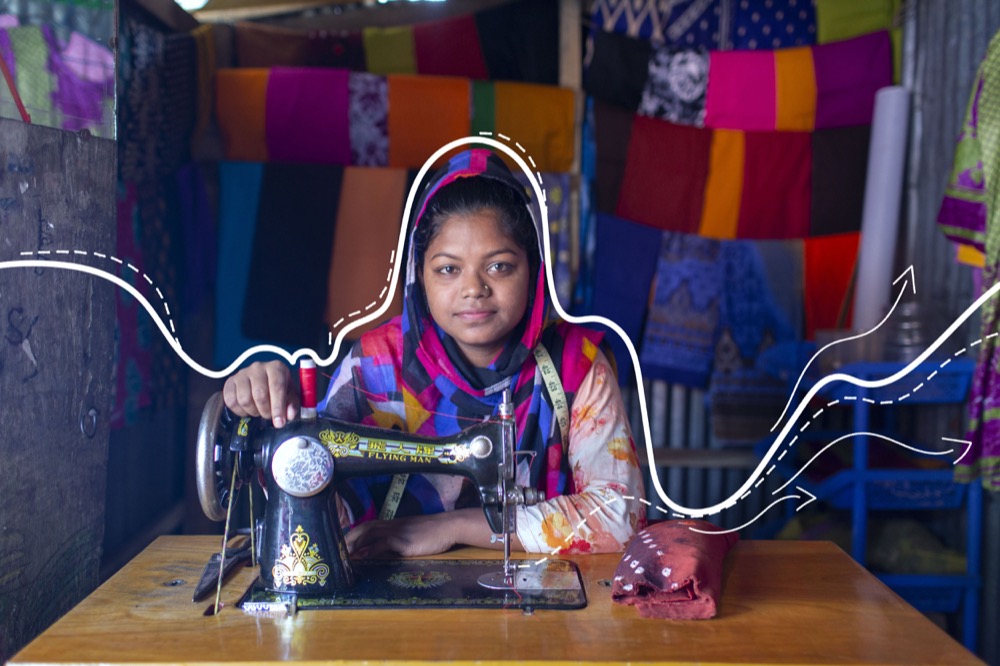 Mim is a 19-year-old woman living in Barishal.
Mim commented: "Because my family and I can't afford to buy new clothes often – usually one new salwar kameez a year – I customise my outfits by watching YouTube tutorials to learn about different embroidery techniques and stitch designs onto plain outfits."
Mim has joined a Women's Squad, a community group funded and set up by the British Red Cross to give women a platform to speak up about issues that directly affect them and their communities. Here, women stand together, have their voice heard and put forward solutions for issues in their society.
Zoe Abrams, Executive Director of Communications and Advocacy, British Red Cross says: "Our new appeal  It  starts  with  her  will make use of our 150 years of experience to help women in vulnerable communities be better prepared for when the worst happens.  
"When women come together, they are  powerful and in the wake of a crisis that strength is needed more than ever. 
"When it comes to picking up the pieces, rebuilding lives and creating a sustainable future that reaches every  single  corner of a community in the aftermath, it starts with her . Which is why  we think  building women's resilience is  worth investing in."  
The British Red Cross has teamed up with the UK government, through UK Aid Match, so that every pound  given, up to the value of £2m, will be doubled. 
With your help, the British Red Cross can turn £2m into £4m. All of the money raised from women's clothes and accessories donated between January and March will fund 'It starts with her', making strong women stronger. To find out where your local British Red Cross shop is, visit  www.redcross.org.uk/shop 
---