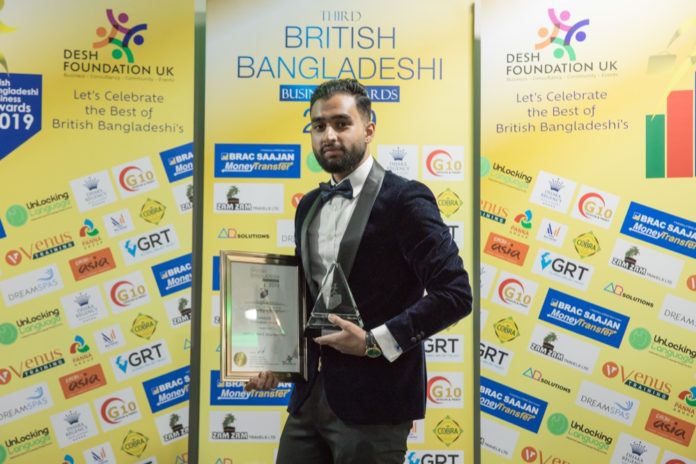 A Brick Lane Manager picked up the coveted 'Young Entrepreneur of the Year (Male)' Award at the British Bangladeshi Business Awards.
---
ADVERT: Want a true taste of the Punjab? Visit 'Fanoosh' on Street Lane, Leeds
---
City Spice manager Abdul 'Niaz' Muhaimen was the brains behind their vegan curry menu last year.
Subsequently, 19-year-old Niaz's input, including the more recent addition of a mock meat menu, placed the eatery as the first on iconic Brick Lane. 
Dubbed as 'The Prince of Brick Lane', the accolade comes well deserved as Niaz balances managing the award winning restaurant alongside studying for a BSc Economics at the University of Birmingham.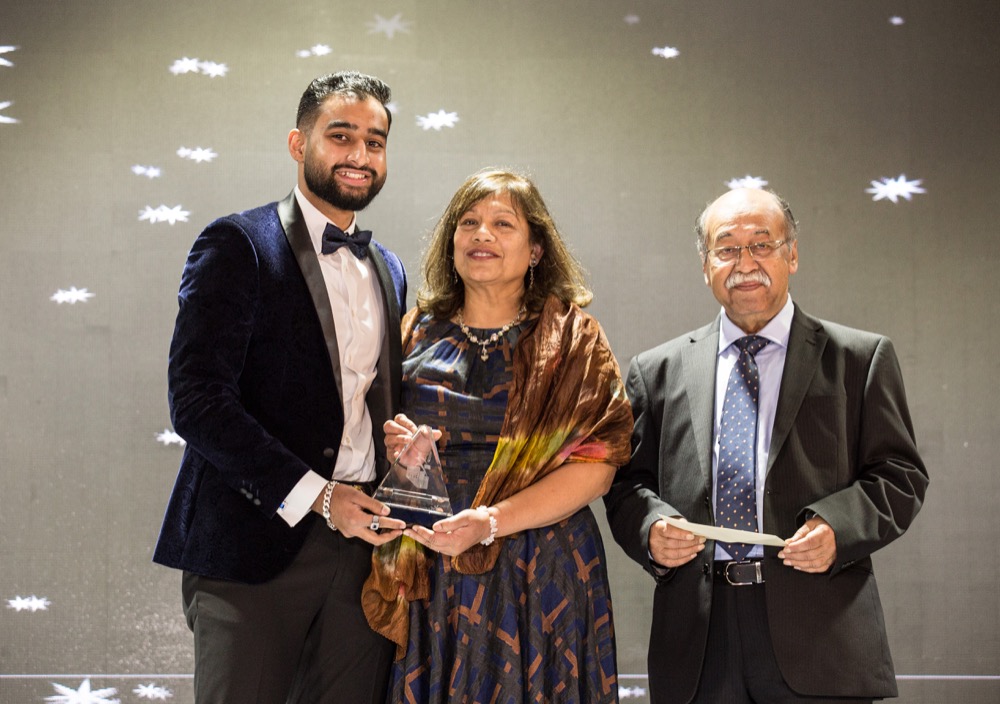 Niaz has been working in the catering industry since the age of 14, cementing himself as a young entrepreneur in the business. 
Niaz comments: "It's a pleasure to accept this award.
"It was a competitive category and an honour to be recognised by the Desh Foundation.
"As a family we all bring something to the table but being from a different generation I've been able to diversify and innovate our menu's and strategies, making sure we're always one step ahead."
As well as bringing the vegan scene to Brick Lane, Niaz has also reduced staff turnover by 50%, and increased bookings by 89% thanks to his website design and bespoke booking system.
---
ADVERT: Want a true taste of the Punjab? Visit 'Fanoosh' on Street Lane, Leeds