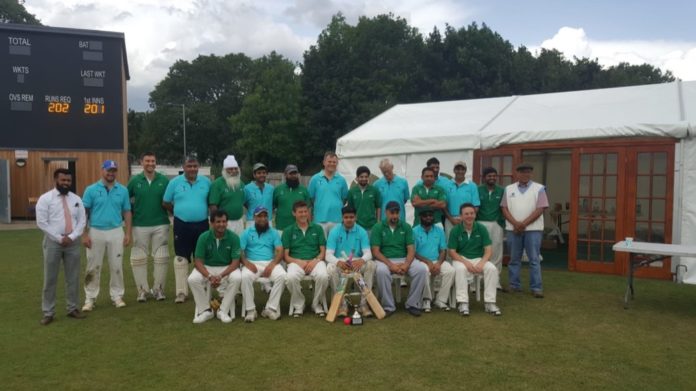 A Unity and Respect cricket match was played between players of different faiths, the police and Bradford Council Stronger Communities staff as part of the week-long Cricket Festival run by Yorkshire County Cricket Club.
The match, at Bradford Park Avenue, was between two teams comprising of Christian, Muslim, Hindu and Sikh faiths, plus police officers.
The match was supported by Breaking Boundaries and Yorkshire Cricket Foundation.
Councillor Abdul Jabar, Bradford Council's Executive Member for Neighbourhoods and Community Safety, said: "This was a wonderful opportunity for people from different faiths and backgrounds to get together in a spirit of friendly sporting rivalry and to forge new friendships on and off the pitch.
"All those who took part soon realised how much they had in common and how united they were in their enjoyment of the game of cricket."
The match was organised by Bradford Council's Community Co-ordinator, Rifaqat Ali, who said: "This was the first time we have organised this Unity & Respect match.
"It was a great success and all those who took part really enjoyed the experience.
"Players had such a great time that they requested that the game should be made into an annual event. "