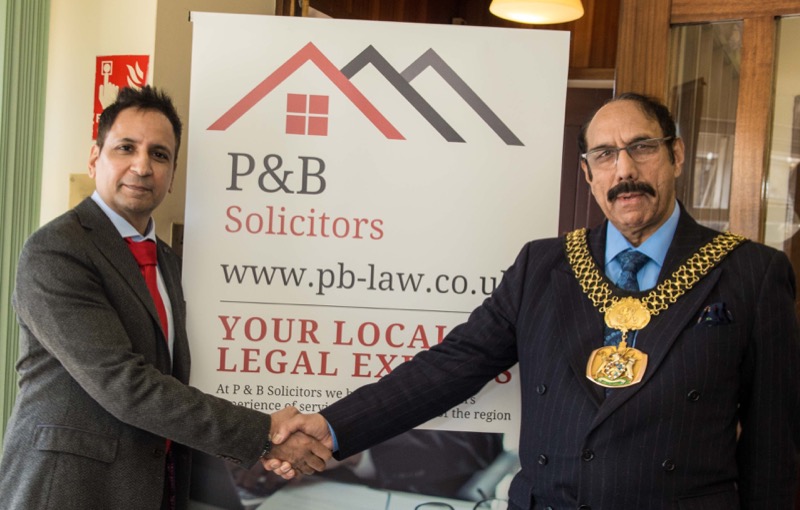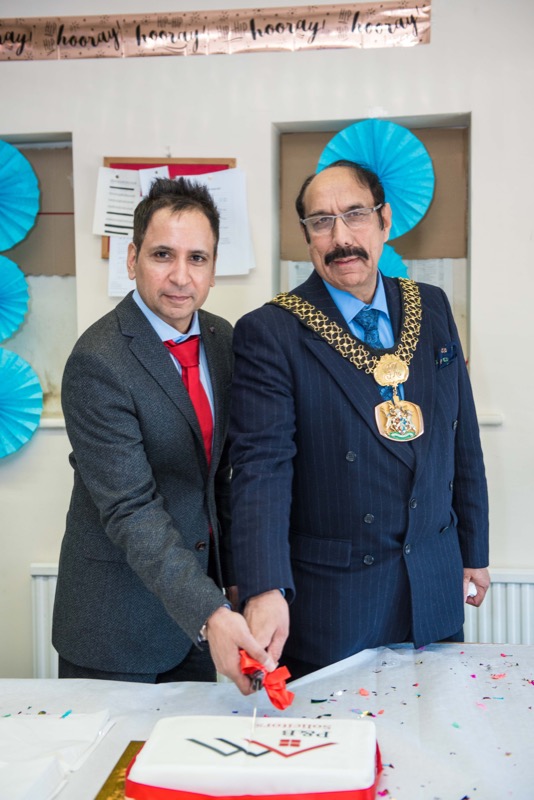 P & B Solicitors have overhauled their practice under new management and ownership.
Taking the opportunity of the relaunch to introduce themselves and their services to local businesses and individuals, the Lord Mayor of Bradford – Councillor Zafar Ali visited their offices on Leeds Road in Bradford.
The Lord Mayor was given a tour of the firm's offices, introduced to many of the firm's legal and support staff and was kind enough to join the owner in saying a few words to support and encourage the business as it seeks to grow high quality legal services to local individuals and companies.

P & B Solicitors have recently been acquired by Mr Amin Ullah, a locally-based lawyer and businessman and owner of another successful law firm based in Bradford. Amin has been involved in the law as a solicitor for nearly 30 years and as P & B Solicitors Director, Amin Ullah, brings a lifetime of experience and expertise to the effective running of a professional law firm.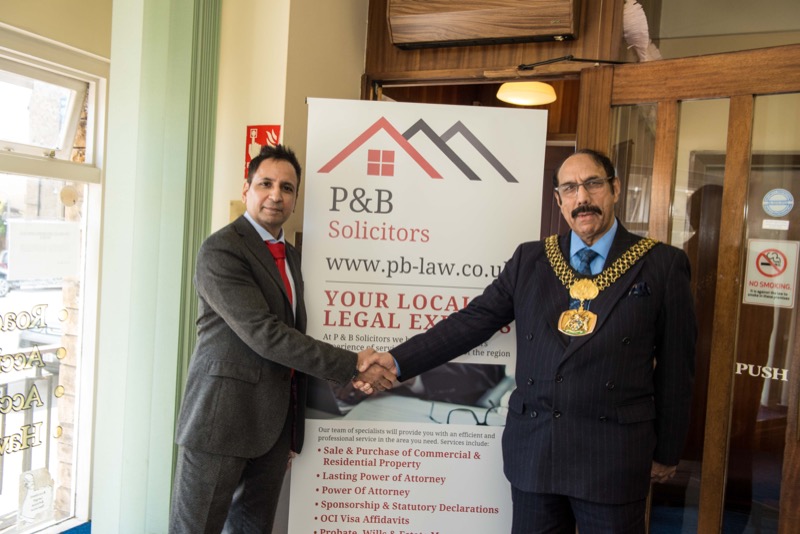 Representatives of all legal departments were available to chat and answer questions, including Mr Jagtar Bhatoa who specialises in the sale and purchase of businesses. He also heads grants and taking of leases and the acquisition and selling of commercial property.
Mr Andrew Lane who is in charge of the Private Clients Department covering wills and probate as well as powers of attorney and residential property matters.

With the recent purchase Mr Ullah has said that he aims to grow the firm to provide high level legal services to the local area, and regionally, from a high street base, keeping employment in the local area.
Overall P & B Solicitors have been serving clients for over three decades in the Bradford and Yorkshire region and offer a range of property services including residential conveyancing to buy and sell your home, commercial property both freehold and leasehold and all aspects of buying and selling a business.
Private Client services include immigration and all areas concerning wills, probate and powers of attorney.
To contact P & B Solicitors call 01274 669023 or visit their website www.pb-law.co.uk