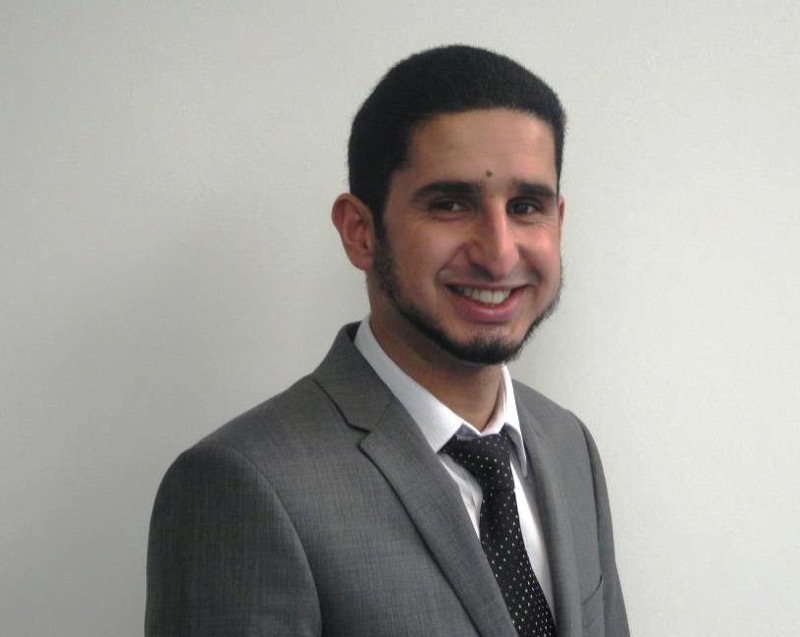 A Leeds engineer has been awarded membership of the Institution of Civil Engineers (ICE), the oldest professional engineering association in the world.
Zeeshan Arif, from Moortown studied Civil and Structural Engineering at the University of Leeds and currently works as an engineer at WSP.
He was involved in the preliminary design for the A19/A1058 Coast Road in Newcastle and was presented with his membership certificate by ICE President Andrew Wyllie at a special ceremony held at ICE's headquarters in Westminster, London.

"The A19/ A1058 Coast Road Junction improvement scheme was a special project because it was my first involvement working on a major government project," Zeeshan tells the Asian Express.
"The scheme involves realigning the A19 under the existing A19 roundabout to create a triple-decker roundabout. It is due to be completed in Spring 2019 and will reduce congestion and improve journey time in the area.
"I am delighted to be awarded Incorporated Engineer Member."
Meeting all the requirements of the ICE's Member Professional Review, Zeeshan has achieved a professionally qualified grade of membership, which is internationally recognised and highly valued.
The ICE represents over 92,000 civil engineers and technicians across the world who design, build and maintain transport, water, energy, waste and flood infrastructure.
Penny Marshall, Regional Director of ICE North East, said: "Achieving ICE membership is a significant personal and career achievement and I congratulate Zeeshan on his success.
"Zeeshan joins the ICE at a significant time, our bicentenary year. We are proud to celebrate our members and how their work in civil engineering transforms people's lives for the better and safeguards the future for their families."
Zeeshan added: "When I studied geography for A levels, I understood the huge potential that Civil Engineers had to improve the lives of so many people.
"Engineering is the only profession is the world which has so much impact on everyone. It is well paid and a very interesting job. Without engineers, the world cannot function.
"I have been to visit Pakistan and seen the amount of poverty. My goal is to use my profession to improve the lives of others and one day help those in other countries."
Zeeshan is a former student of Roundhay High School and despite his commitments to the world of civil engineering, still takes on his duties at the local UKIM youth club every Saturday very seriously.